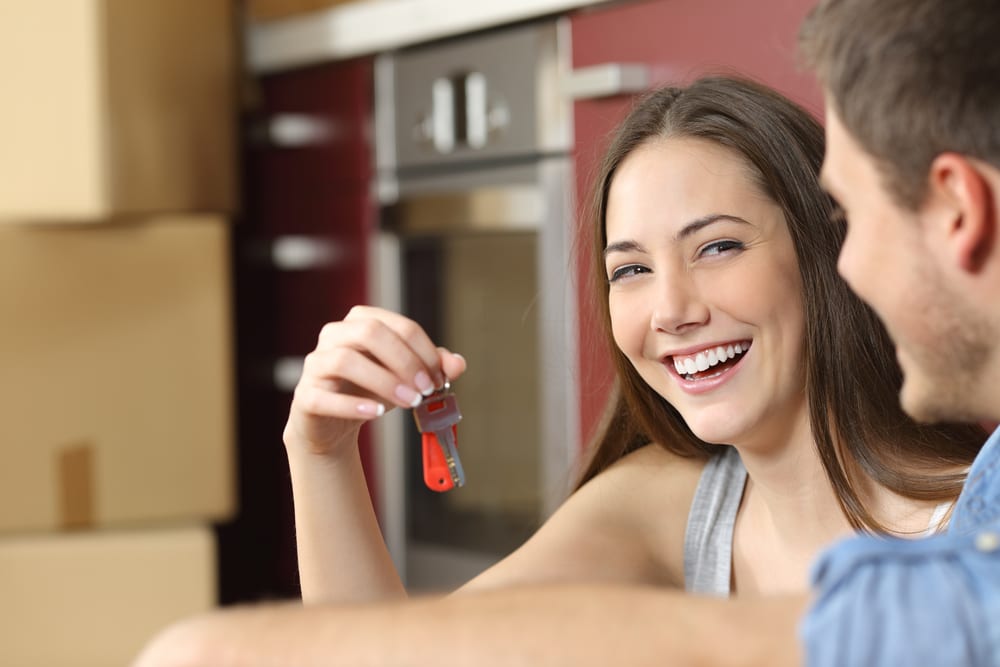 Venturing out to rent your first property can be challenging. If you're young and have no prior references or experience with the application process, your chances of securing your very first rental can be seemingly impossible. You have no rental record or positive feedback for landlords to evaluate you as a tenant either, not to mention the sky-high demand for rental apartments etc. in major metropolitan locations.
So what are you to do?
Let's take a look at five handy tips that'll help you get into your first place sooner, and more easily.
1. Organise a guarantor
While guarantors are usually there for first home buyers to assist with loan approval, they can also be setup to help tenants seeking a rental property – particularly private market leases. A lot of young people that are first-time renters will get their parents to sign off as their guarantor, agreeing to cover any rent if their kids can't afford to pay it for one reason or another.
As young ones often have a low income, a guarantor's reassurance can help out immensely with financial security. You generally need about six months' worth of rental experience on your record to satisfy the majority of landlords out there.
2. Set up a direct debit for rent
Sometimes it may even be mandatory, but even if it isn't, include in your rental application that you are more than willing to set up a direct debit for the rent to automatically be paid to the landlord on a certain day of the week.
This shows that you're committed to making the rental payment a priority and provides the landlord with extra assurance that it will definitely be paid on time, every time.
For people who are receiving an income payment from Centrelink, there is a setup called Centrepay available which is an automatic payment system. Then rent will come directly out of your monthly payment and go straight to the rental agency.
3. Provide proof of other consistent payments
If you've ever made a high-involvement purchase where you've entered into and paid off a finance contract, you can provide this within your rental application as proof off commitment.
Any documentation that indicates payment-related commitment can dramatically help your situation. Consistency and ability to prioritise finances are the two key elements you want to convey when applying for a rental property.
4. Provide as much income information as possible
Sometimes it may feel a little invasive and you may want to keep what you earn under wraps. However in this situation, you should always provide as much information regarding your income as possible. Landlords are going to want to see that you can consistently afford the property you're potentially going to be living in. Not only should you show exactly how much, but also how often you are paid that figure. Honesty is also a key factor when submitting rental applications.
5. Show exactly how you spend your cash
Take a look at your bank statements. Where does your cash actually go?
Property managers use what is called the 30% formula to calculate whether you can truly and realistically afford a particular property, much like a bank evaluates home loan approval.
For example, if the rent on the property you're applying for is $300 per week, you'll need to show consistent income of $1,000 per week, as $300 is 30% of your $1,000 income. Falling short of this figure, even by just a little can lower your chances of securing the lease.
Having explained these income calculations, they aren't everything. It's more of a combination of all these above mentioned factors that are considered, contributing to the success of being approved for a property. Provide as much proof as possible and you will generally get over the line.
Renting your first property – What you need to know