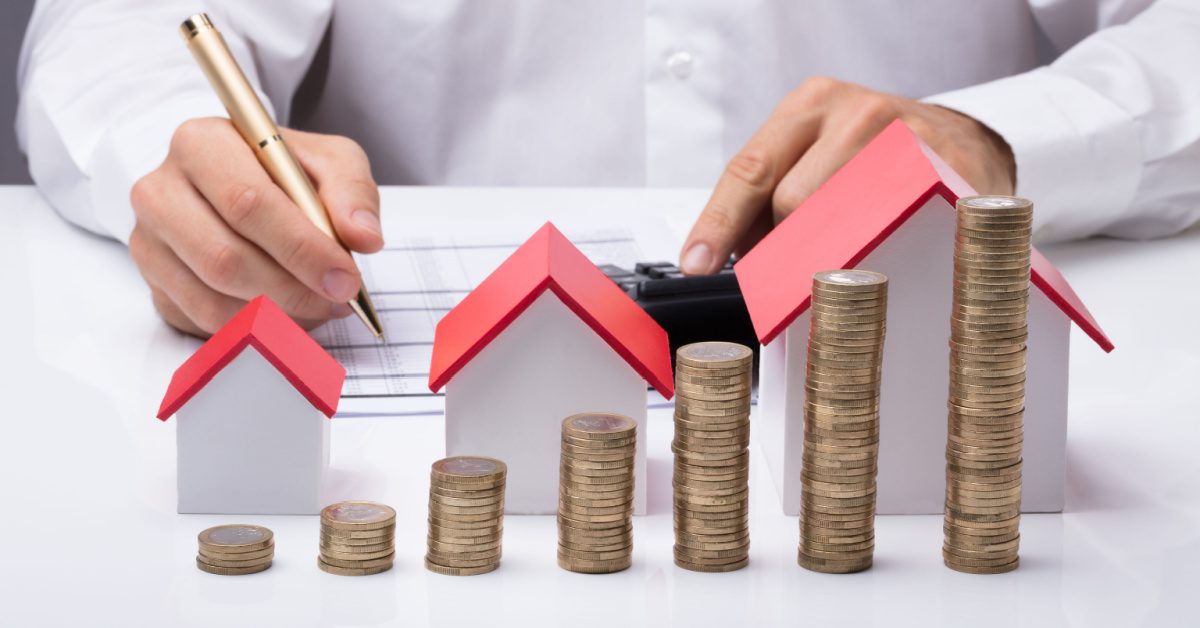 Have you ever dreamt of owning an investment property, but the idea of taking the plunge has left you feeling overwhelmed? Are you intrigued by the potential of creating a passive income stream and building wealth through real estate, especially in Australia's dynamic market?
Australia's property market, with its consistency and stability, has long attracted investors. The country's robust economy, diverse range of property types, and significant tax benefits make it an appealing option for both domestic and international investors.
However, venturing into property investment requires careful planning, research, and understanding of the market dynamics. This guide provides a step-by-step approach that will help you navigate the intricacies of the Australian real estate market and make informed decisions.
Financial Assessment and Budgeting
Before you start hunting for properties, take stock of your financial position. Identify your assets, liabilities, income, and expenses. Understand how much you can borrow by seeking pre-approval for a loan. Remember to account for additional costs such as stamp duty, legal fees, property management fees, and insurance. A financial advisor or mortgage broker can provide valuable assistance in this process.
Defining Investment Goals
Why are you investing in property? Is it for capital growth, rental yield, or both? Your goals will influence the type of property and location that suits your needs. Short-term investors might look for areas with high rental yields, while long-term investors might prefer regions with strong historical capital growth.
Research
Now that you have your financials sorted and goals set, the next step is thorough research. Examine property prices, market trends, rental yields, vacancy rates, and future developments in different regions. Real estate websites or portals, along with the Australian Bureau of Statistics, can be great resources for this.
Property Selection
Choose a property that aligns with your budget and investment goals. Keep an eye out for desirable features like a good location (proximity to amenities and public transportation), property condition, potential for renovations, and demand in the local rental market.
Property Inspection
Before making an offer, inspect the property carefully. Look out for structural issues, needed repairs, and consider getting a pest inspection. You might want to hire a professional building inspector to ensure a thorough check is conducted.
Making an Offer and Negotiation
Once you're satisfied with a property, it's time to make an offer. If accepted, be ready to negotiate the contract terms, such as price, settlement date, and any special conditions. Enlisting a solicitor can help protect your interests.
Legalities and Settlement
After the contract is signed, you'll need to pay the deposit. Your solicitor will handle the legalities, like checking for issues with the title. Once the settlement period ends, the property will officially be yours.
Property Management
You can choose to manage the property yourself or hire a professional property manager. A good property manager can handle advertising, tenant selection, rent collection, repairs, and even legal issues for you.
Navigating the process successfully requires careful planning and informed decision-making. In this article, we will guide you through the essential steps to consider when purchasing an investment property in the Australian real estate market.
Step 1: Define Your Investment Strategy
Before diving into the property market, it's crucial to establish a clear investment strategy. Determine your financial goals, risk tolerance, and preferred investment timeframe. Consider factors such as capital growth, rental yield, and property management requirements. This strategy will help you make informed decisions throughout the buying process.
Step 2: Set a Realistic Budget
Once you've defined your investment strategy, it's time to establish a realistic budget. Assess your financial situation, including available savings, income, and borrowing capacity. Consider engaging with a mortgage broker to determine how much you can afford to borrow and obtain pre-approval for a loan. By setting a budget, you can narrow down your property search and focus on suitable options.
Step 3: Research the Market
Thorough research is vital when buying an investment property. Study the local real estate market and identify areas that show potential for growth and rental demand. Consider factors such as proximity to amenities, infrastructure development, and employment opportunities. Analyze historical property data and seek advice from local real estate agents or property investment professionals. Knowledge about the market will empower you to make informed decisions and identify opportunities.
Step 4: Identify Suitable Properties
With your budget and market knowledge in hand, it's time to search for suitable properties. Utilize online real estate platforms, attend auctions, and engage with local real estate agents. Focus on properties that align with your investment strategy and offer potential for capital growth and rental income. Assess the property's condition, location, and potential for improvement or value-add opportunities. It's essential to conduct thorough due diligence to ensure you are investing in a property with potential.
Step 5: Conduct Due Diligence
Once you've identified a property of interest, conduct due diligence to assess its viability as an investment. Engage professionals such as property inspectors, valuers, and solicitors to evaluate the property's condition, value, and legal aspects. Review strata reports (if applicable), council regulations, and any existing tenancy agreements. This step will help you avoid any unforeseen issues and make an informed decision about the property's worthiness as an investment.
Step 6: Negotiate and Secure the Property
After completing your due diligence and being satisfied with the property's potential, it's time to negotiate the purchase price. Research recent sales in the area to determine a fair price and be prepared to negotiate with the seller or their agent. Consider engaging a buyer's agent to assist in the negotiation process. Once an agreement is reached, engage a conveyancer or solicitor to handle the legal aspects of the purchase. Pay the deposit and sign the contract to secure the property.
Conclusion
Investing in an Australian investment property can provide financial security and wealth creation opportunities. With careful planning and informed decision-making, you can make your investment property journey a successful and rewarding one.