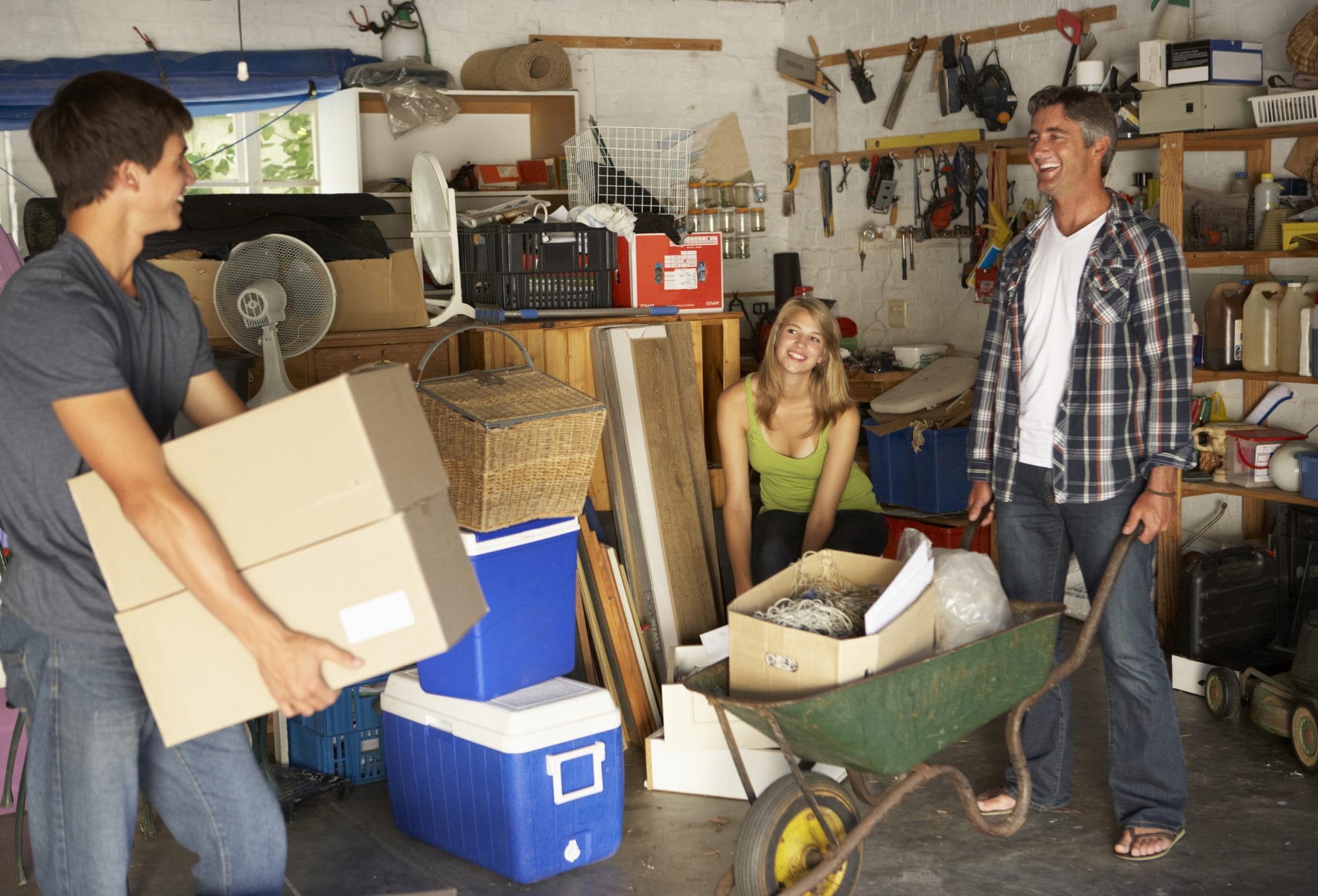 Let's face it, a cluttered and messy garage can be a real pain in the neck and add unwanted stress.
You often convince yourself to roll up your sleeves and get started, but end up short because you do not know where to start.
But just so you know, cleaning and organizing your garage is easy but the process can be time-consuming. Depending on the size and contents of your garage, it can take a day or an entire weekend to get things done.
With planning and determination, you can always start by focusing on one category at a time before you proceed to the next. Itemise your garage contents by type then group them, then move on to the next once you're done.
Labelling is important for you to keep track of what goes where and to what group the item belongs.
Here are some category ideas of items commonly stored in garages.
Decorations and other seasonal stuff
You might be surprised that seasonal items, especially home decorations occupy a large space in the garage and over the years, holiday décor keeps on adding every time with new ones added in and nothing goes out to waste.
Generally, when people forget where they have stored last year's Christmas tree and bought a new one instead, only to have it end up packed away and stored in the garage at the end of the holiday season.
So, you can take out all those decorations that got tucked away and try to let go of duplicates that you find such as Christmas trees that could eat up a lot of space, as well as other knick-knacks that can be discarded.
Don't bother fixing broken ones because frankly, that cannot happen any time soon.
Camping gear, sports equipment, beach tables or chairs, etc.
Maybe you have grown out of your youthful hobbies like camping or kayaking, so it would be wise to start letting it go. You can donate it to a local sports club or to a local community centre that may need your pre-loved sporting or hobby gear.
Backpacks, suitcases, and old shoes
Over the years, you may have amassed a good number of tote bags, camping or travelling bags, backpacks, and of course, old shoes. If it stays in the garage just collecting dust, it may be their time to find new owners that would have a good use for them.
Gardening tools and supplies
When you adore gardening and find your way to the hardware store, you often end up buying the latest gardening tools and supplies that you think you will be using very soon. However, you fail to realise that you only get to use a few major ones and the rest are still stored away in your garage in mint condition.
Be realistic about what you need and can manage to work with, so anything that can simply replicate the function of a different tool, choose one that is more functional, manageable, and durable, then let go of the other one.
Unused and unwanted household items
It can be an antique table with a broken leg, a guitar with missing strings, an old television set, tattered long curtains, etc. Anything that has served its purpose and is no longer seeing the light of day can be discarded away.
Better yet, donating your old household item for charity or in a community centre can grant you a receipt that can be used for tax deductions.
Old tools, paint, and used motor oil
Find out how you can dispose of these materials with your local council. If you can hold on to some of the items, especially tools, you can purchase bins and racks from your local hardware store so you can have them arranged and organised accordingly.