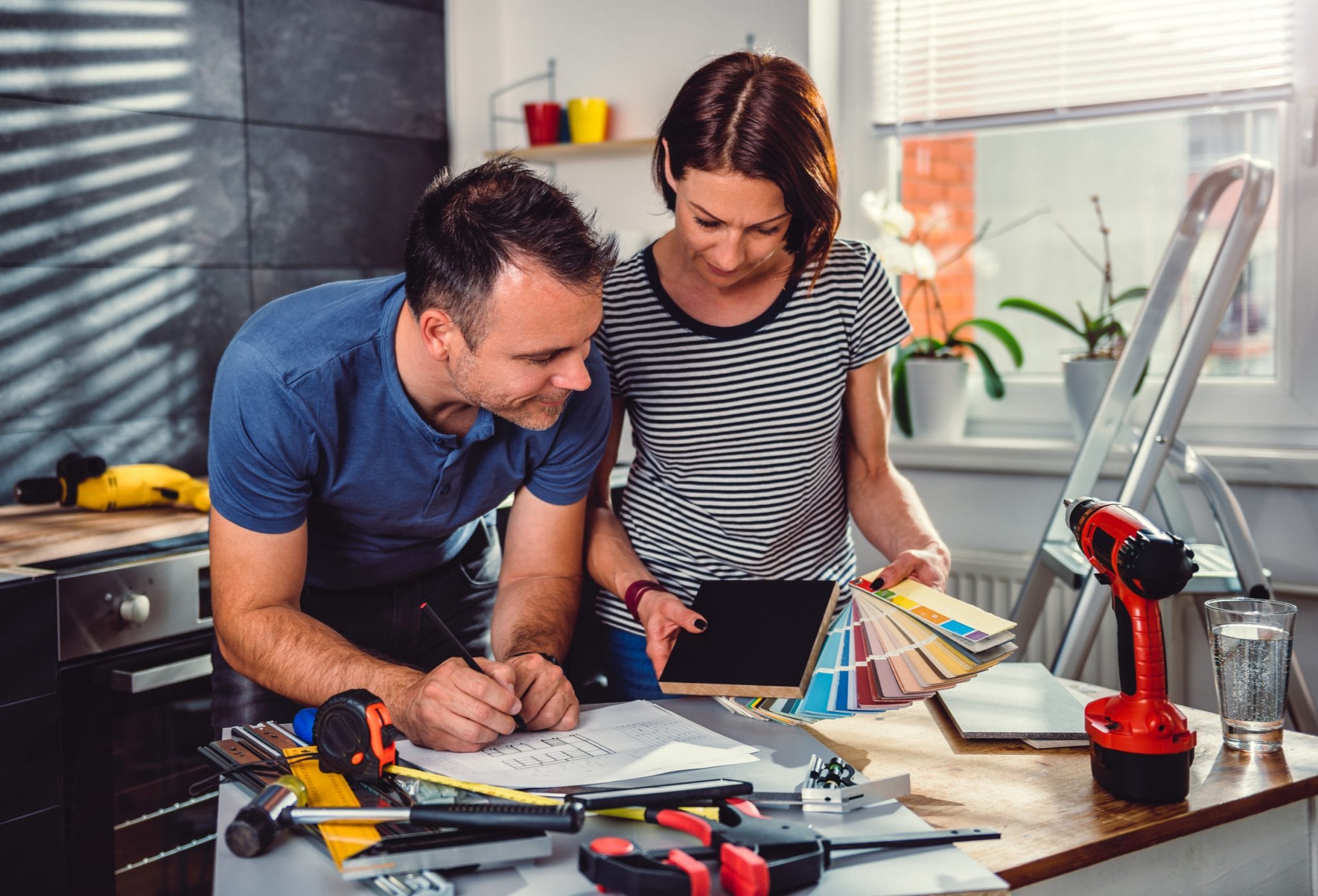 People often engage in do-it-yourself projects to save money with a plethora of tutorials online that make it seem easy and manageable.
However, when it comes to renovations you need to exercise the right amount of caution, especially when weighing your cost versus return because your proficiency level could end up costing you more than it should.
But don't let this keep you down because there are numerous ways that you can increase the value of your home with some less complicated DIY projects.
Work your way up
Start with the small stuff in your home, such as fixing a creaking door, a loose hinge, a leaking kitchen tap, etc. DIY repair kits are commonly available in hardware stores and along with the right tools, you can start practising.
Roll up your sleeves and clearing your garden's flower beds or pruning the hedges and trees around your house. You'll be surprised how those simple tasks can entice potential home buyers.
Improve your outdoor space
Replacing old outdoor lights, mend broken fences, repaint the front door, replace the old mailbox, clearing the roof gutters and replacing stepping stones can be great DIY tasks that can add value to your home and property.
Kitchen makeover
It does not have to be a massive undertaking, especially when all you need are some cosmetic touches to spruce up the kitchen. You can replace the old cupboard and cabinet handles and doors, or repainting the walls and replace overhead lighting.
You can also polish your wooden or stone countertops to give them a fresh and sparkling look.
Deep clean your carpets
When possible, you can deep clean your carpets using store-bought cleaning products formulated for carpets in your local hardware store. With a little elbow grease, you can also steam clean your carpets to sanitise and give them a fresh smell.
Have it appraised
You may be curious how much your DIY projects can impact your home's value by having it appraised before and after your DIY project. It does not have to be an official appraisal, rather you can have a real estate agent friend who will be happy to give you a fair estimate before your undertaking and have them taken another look after completing it.