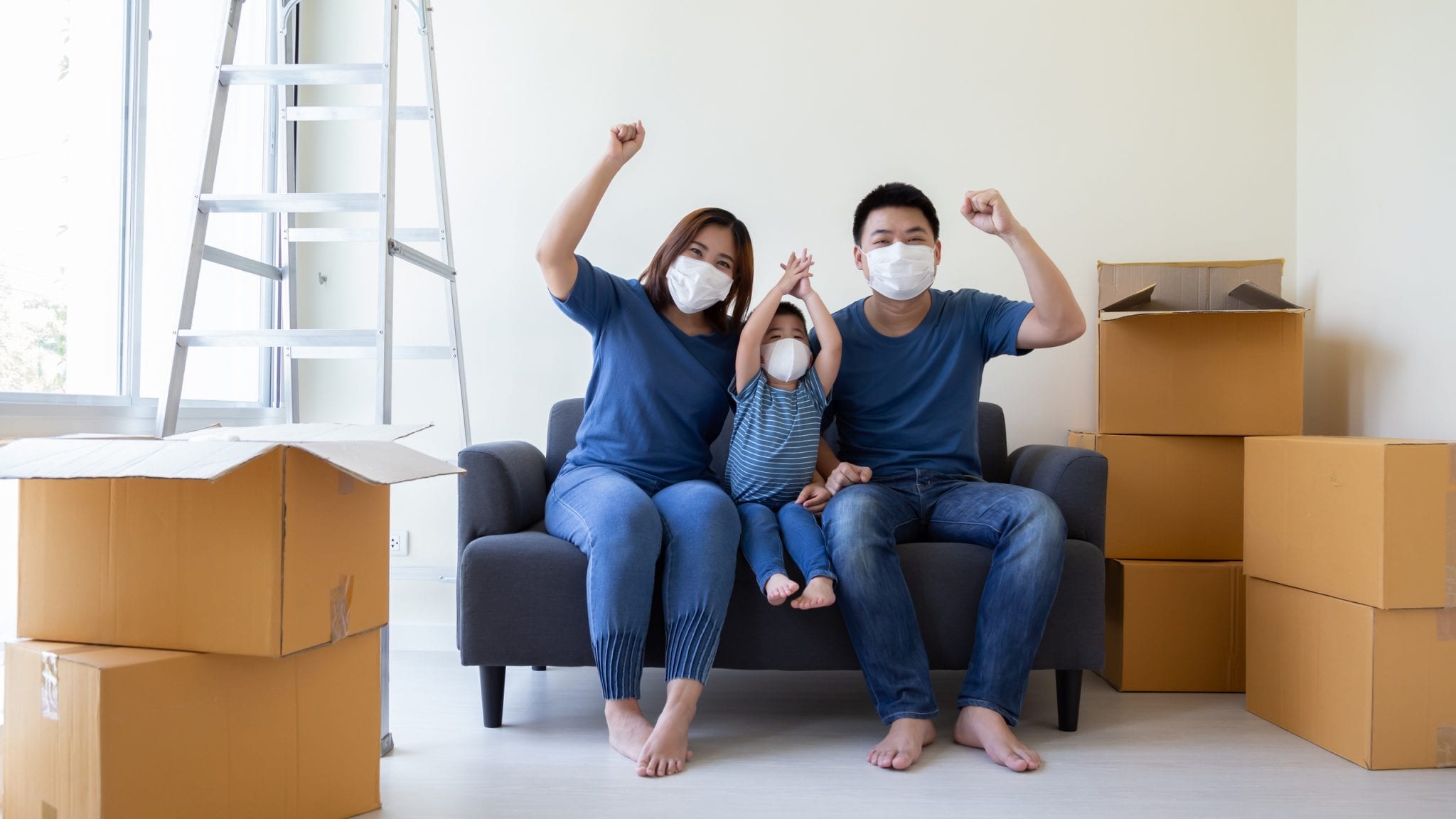 The COVID-19 pandemic has caused a great impact across all markets around the world, including the real estate industry.
These trying times have caused fears and anxieties among consumers, particularly first time home buyers who are uncertain if deciding to purchase property is a good decision or not.
Of course, it's important to weigh all your options and make a conscious effort to make calculated risks and smart decisions.
The real estate market situation leading up to the pandemic
During the last decade leading up to the start of 2020, first home buying activities in Australia has reached an all time high. It accounted for one in three home purchases in February across all states except South Australia, which was the lowest but still worth emulating at 25.5%.
 BY then, first home buying went up nationally by 20%, with the biggest increases seen in Queensland and New South Wales. Western Australia recorded the highest numbers at 46.2%
While you may feel the urge to give in to sell your property while property values are still high, it would be worth contemplating all your possible options before making a big decision.
Strike while the iron is still hot?
At the moment, the real estate market is still not seeing a lot of big movements and prices have held on strongly during the first several weeks of the COVID-19 disruption. Although home auction volumes have declined, clearance rates for homes put out for auction are still good.
Nonetheless, there are a great number of factors that will influence the real estate market and before you make any major decision regarding your real estate considerations it will be worth carefully looking out for changes in consumer and market behaviours.
Opportunities for value-based purchases
No matter what happens in the coming weeks and months, the real estate market will continue to move up and down as usual. This will give you options to consider taking the opportunity to wait for a value-based purchase. 
Remember that properties are assets that are sold or amassed, so you will always have that chance to come across one that will suit your preferences, crisis or not.
Lower interest rates
To keep the economy afloat, governments will push to drive down interest rates to boost economic activity, which means that buying or selling a property will be more accessible and affordable to buyers. 
In Australia, buyer sentiment has always been influenced by interest rates and will continue to do so during and after the COVID-19 situation.
A surge in serious buyers
In March, the Australian real estate industry has seen growth even with the COVID-19 disruption. Despite that, the pandemic fears have caused people to seriously consider their ways, especially when dealing with financial matters. 
This will create a surge in the number of genuine property buyers who are seriously taking advantage of the post-pandemic slide in property values. Although the values are not expected to dramatically drop, still it becomes a good opportunity for buyers to get more value for their money.
Bear market resurgence
As always, investors move into real estate assets in a bear market situation. In Australia, property values traditionally double every seven to ten years, which makes it a more tempting and dependable asset. 
Consumers and market are adapting to the trend
Advanced technologies have paved the way for the industry to reach out to broader consumers around the world and everyone is starting to look in. Video inspections, online property auctions, and virtual-augmented reality technology has increased in adaptation and utilisation for the real estate industry in recent years.
With all these developments coming to the fore, it would be wise to take time and weigh your options carefully before making your decision.  First time home buyers, on the other hand, need not worry so much since this situation is surely going to be temporary and serious considerations need to focus on the long-term goals and benefits for their real estate options.