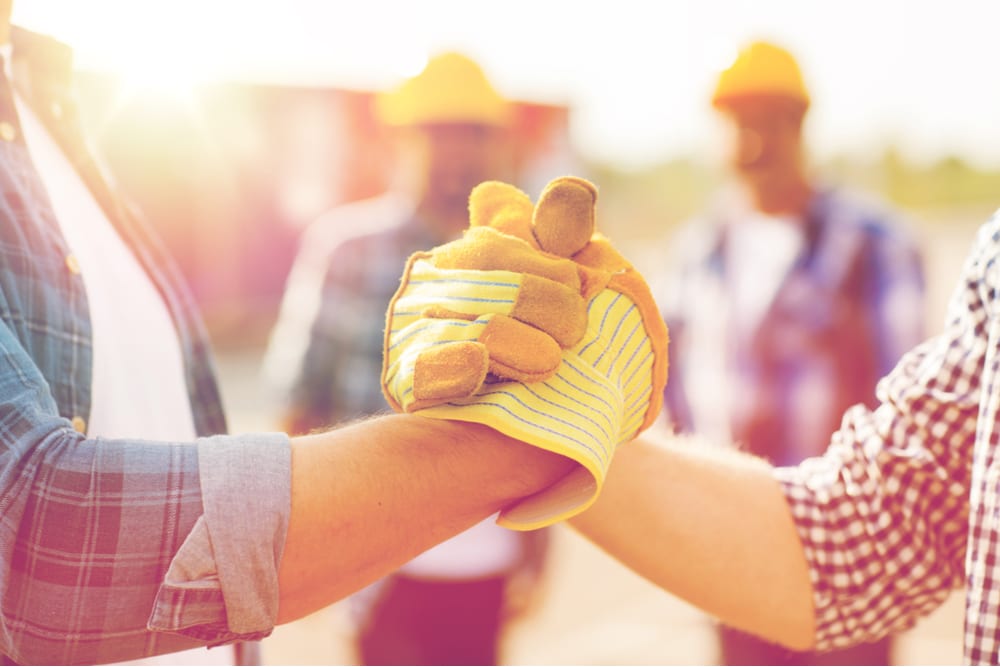 If you want to have your new home you should find the right builder to do it for you.
Finding the right builder for your dream house can be as nerve-wracking as determining how much you would be willing to pay for your home-building project, considering that it would require a sizeable investment to undertake such a project.
Today, you can find a lot of builders out there who could fit the bill, however, with the sheer number of service providers and a highly-competitive market, it will take a bit more time looking for one if you don't know what to look for.
Here's a guide to help you find the right builder for your needs;
Set a budget
It is critical to set a budget and price for your house-building project since these are the primary considerations that take center stage. Identifying a budget range can help you find builders that can take on your project.
There are builders for first-time homeowners, custom builders, high-end build specialists, luxury builders, etc. – all with different price-points to think about.
Spend time for research
With your budget set, you can then do your research to making your list of preferred builders. The internet is your treasure trove of online information since most of the builders maintain websites to promote their services. 
Do not hesitate to make inquiries in order to help you narrow down your list. It is ideal to make your initial queries and conduct a comparative review of what you have gathered from your interactions with the builders and later revisiting them when you have narrowed down your prospects.
Be open to the idea of noting down vital information such as build packages, costs, services, and other important information to help you make an assessment and when you need to make a decision which one to choose.
"You can count on us"
Nothing beats credibility and reputation when it comes to helping you make your decisions to choose your builder. Online and word-of-mouth reputation are your guides to ensure that the builders you choose are reliable and trustworthy in the services they provide.
The more positive reviews a builder has, the more likely they have taken on a lot of clients and have provided good results in terms of workmanship and client relationship. Never underestimate the word of a fellow client.
This is also one of the best opportunities to look over some client references, which many reputable builders will not hesitate to provide you so you can dome some queries regarding their services. Having a good track record also means have a good number of satisfied clients that have been served.
Professional conduct
One mark of a reliable and reputable builder is the manner with which they carry themselves and the company they represent. Professional conduct is an important factor in any business, which goes the same for builders. 
A builder with a good professional identity and business approach can guarantee to protect the interests of their clients. This can be reflected in a building company's operational systems and processes such as adhering to timelines, budgets, and insurance, among others, to help you undertake your project without the headaches and surprises.
Stable financial standing
This should also be another factor to consider with your preferred builders. It reflects their sound business and financial management practices which have sustained them over time. This assures clients of the capability of the building company to ensure and protect their projects, as well as makes them more recognisable and reputable in a highly-competitive market.
You may also want to check out the builder's credit references to help you become more confident that they carry on with the project until completion and not run out on you in the event of circumstances not working out in their favour.
Ensure your protection
Builders need to ensure that you, as a client, are protected by your rights under the law. Always consider the offer of shortcuts as a red flag for builders who have the habit of offering it. Your guarantees as a client need to be protected through formal contracts that lay down the details of the project and that your preferred builder educate you on your options for your desired building project.
Always remember that due discretion must be taken on your part should you plan on starting a house building project and in choosing the right builder. It would need some serious time to consider and weigh all of your options since this is an investment that would require a hefty portion of your savings.
Do it right and you won't regret making the big decision to go ahead with your home project.