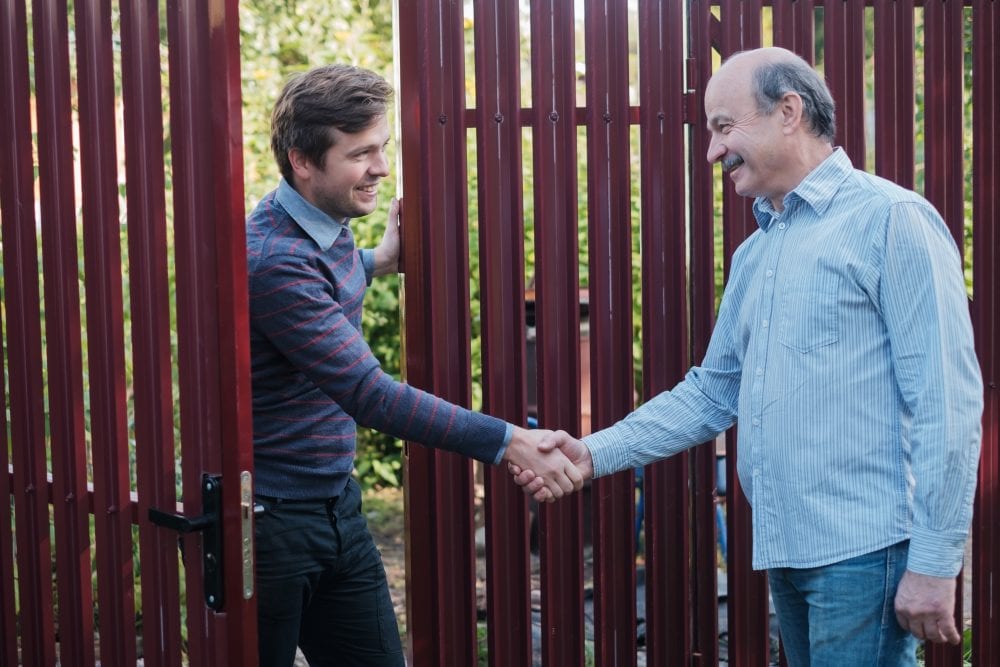 Living in a community has its benefits in several ways that you least expect. However, not many homeowners may have realised this because according to a recent study, one in four Australians have no interaction with their neighbours.
The same research also revealed that only 19% are acquainted with their neighbours and 7% do not know their neighbours at all.
One of the major culprits is the rise of technology where people spend more time on their desktops and mobile devices rather than mingling with others in the community. Children have also been affected by this shift in behaviour who have been found to spend less or no time at all playing out in the streets with neighbourhood children.
In reality, there are a lot of practical and helpful benefits to establishing a relationship with your neighbours and here are some of those good ones;
An extra hand
You may be working on a project at home and having an extra pair of hands can help ease your burden. Instead of hiring a handyman, you may ask a favour from one of your closest neighbours. It can be a good bonding moment especially if you have similar interests and hobbies.
As a pet or house sitter
You got called on an emergency meeting, week-long vacation overseas or need to make an urgent business trip that could last for days and you need someone to take care of your pet dog or watch your house for a while. Hiring for professional help or pay for your dog's boarding could set you back a few hundred dollars. But with well-intentioned and good neighbours, they could help care for your pet for several days or check in on hour house from time to time, such as water your plants, check your overflowing mailbox, and more.
Help during emergencies
While you are out of your home, you can tap your neighbours to help you check on your house especially during at night when you are away. Although having your own security system pays a lot, but your neighbours can alert you if they notice suspicious activity around your immediate vicinity that may not be covered by closed-circuit cameras or provide investigating authorities of valuable statements or details in the event of a burglary, etc.
Discount sprees needing temporary storage
This can be a big favour to ask, but in fact, some well-meaning neighbours would be happy to let your new lawn mower, barbecue grille, or bedframe spend a couple of days for temporary storage while you are preparing your permanent spot for them.
Of course, it won't hurt to allow them to use it for themselves when needed. A simple gesture of letting them use it while it is eating up some storage space with your neighbours won't do you any harm.
Comparing notes
You may notice a sudden rise in your utility bills and you are wondering what's wrong. Having a neighbor you can compare data with, such as utility usage, bills, and other stuff can help you identify potential problems or challenges concerning your billing cycles or usage calculations.
You may also get to share important stuff you may have found out about your new sprinkler system, pool filtration devices, etc.
Social networking
On the business side, your neighbours could also become part of your social and professional networks, which can greatly provide you with added leverage for generating leads or opportunities such as a yard sale, crowdsourcing activities, and so much more.
Single-use tools
Generally, your neighbours have useful things that you do not have, such as tools, appliances or devices. You may end up working on a project and misplaced a specific sized-wrench you badly need. Instead of buying one from the hardware store, your neighbor may just the same-sized tool in his shed. Besides, you don't need to buy one when you only have a need for it one time.
Who knows, the missing wrench may just be lying around, which often has the tendency to show up when it's not needed.
Barter or trade-off
You have a few extra items you need to let go. Why not give your neighbor a call and offer a trade for things they may no longer have need of which could prove very useful to you. It saves you time from organising a yard sale. What's more, your things are better off being used by someone you know and in exchange, you also get something that your neighbours would like you to have.
There are a lot of other benefits that you can have by having a relationship with your neighbours. Of course, your intention to reach out and connect with them must be sincere and with a noble purpose of fostering friendship and express willingness to help during a time of need.