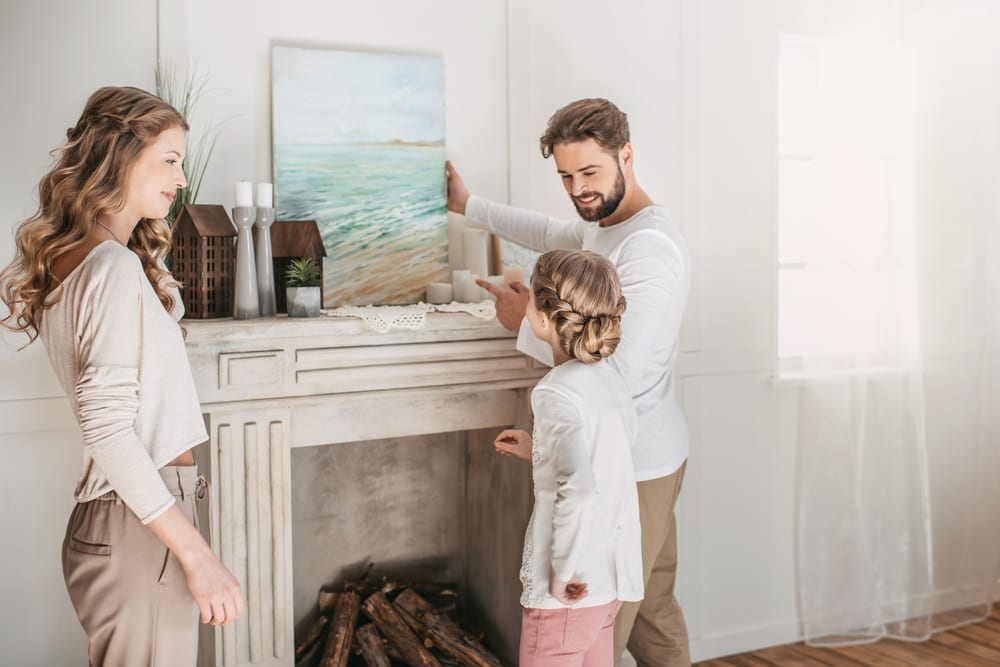 The whole year around, we're hit with beautiful photos of property renovations from real estate blogs and social media. And if you're a renter as opposed to a homeowner, it's understandable you're going to be envious.
However, your landlord's rules on decoration don't necessarily mean you should be restricted on your interior design. Read on to discover how you can decorate your home without getting yourself in trouble.
1) Look at the Windows
If you don't like the 80's-style plastic vertical blinds in your property, consider replacing them with venetians or curtains. Simply keep the old blinds in storage, as you'll need to reinstall them when you vacate the property.
If you're determined to get shutters in the property, you could always approach the agent and make a case for the landlord going halves with you on installation. You'll get to enjoy them during your tenancy, and the landlord will get to keep them once you vacate. Everybody wins.
2) Throw Some Green into Your Rooms
Saying that flowers bring life to a room is cliché, but it's true. Adding plants and flowers into your rental will give it an instant boost, so consider placing them in your kitchen and living rooms. They'll help to produce clean air, a huge bonus if a large number of people have lived in the property before you.
3) Add Decorations to the Walls
Decals, a form of peel and stick vinyl stickers, are massively popular at the moment. They can be found at most interior stores and are readily available online and can be bought in a variety of different colours to suit the individual themes of your rooms.
They're easily added to walls, are relatively inexpensive, and can be removed without causing any lasting damage.
Another trick you can use is removable wallpaper for a feature wall. Removable wallpaper looks like standard wallpaper, but you can do it yourself easily as it holds without glue or water. When you're ready to move, you can peel the wallpaper off, leaving you and your landlord happy.
4) Create Your Own Storage
It's common for rental properties to come without storage, making them look messy and unkempt. A good way to tackle this is to buy furniture that doubles up as storage. For example, footstools that have storage areas underneath, or bedframes with under-bed storage.
A high-quality television cabinet will also help to add order to your home, along with a coffee table with storage inside and standard bookcases.
5) Include Artwork Throughout the Property
You can tell a lot about someone by the photos and paintings they have hanging on their walls, so art is a great way to add your mark to your rental property. If the property you're renting is old-build, you might even be lucky enough to have picture rails on the walls. These will enable you to use a removable hook to hang your paintings, as opposed to drilling holes.
If you aren't allowed to hang anything on the walls, consider working from the floor up. Add a large mirror leaning against a wall, as well as other printed artwork to create the look you're going for.
6) Add Personal Flooring
If the flooring in your rental property isn't great and the landlord isn't in a hurry to upgrade it, take matters into your own hands. Buy a large rug to cover the floor, then add smaller, textured rugs on top to create layered patterns. A long runner rug in your halls can create the sense of a journey from room to room, too.