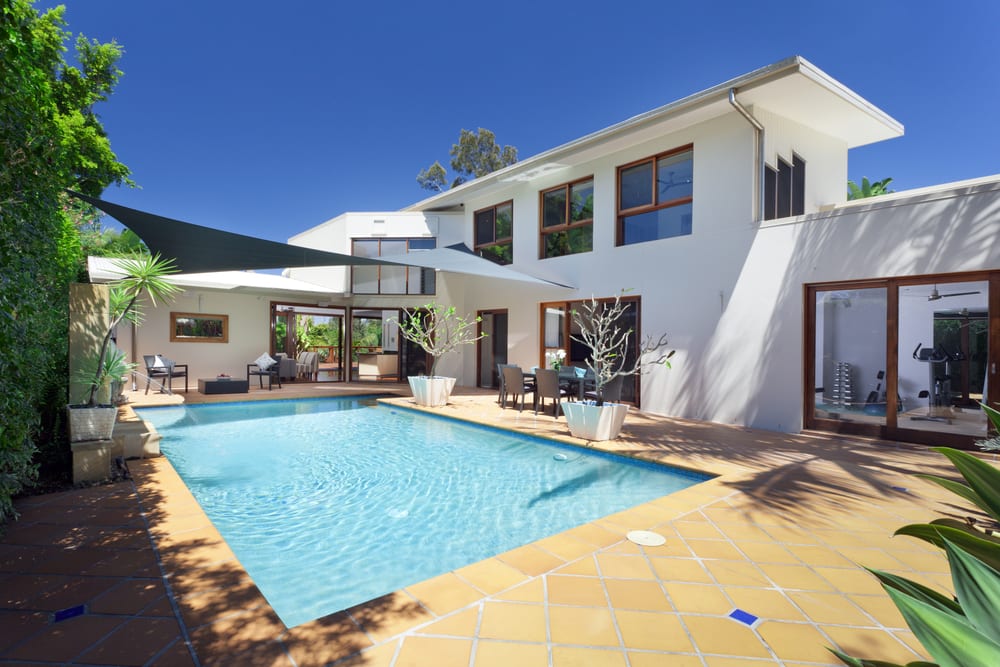 It's true – on a hot summer's day, there are few things more satisfying than dipping your feet into a chilled backyard swimming pool. However, planning, building and maintaining your own swimming pool is easier said than done. Read on to find out more.
1) What's it Going to be Used for?
Okay, obviously it'll be used for swimming, but will the primary purpose be for exercise, entertaining friends or for family fun? Pools can be built in pretty much any shape or size you want, so you need to have a long, hard think about how you plan on using your pool before moving forward with your purchase.
For example, while an above-ground pool might be great for entertaining friends and family, it's not going to be too effective if you're looking to get some laps in. If you're clear with your intentions before moving forward, you'll be able to get an accurate quote from construction firms.
2) How Much Space Have You Got to Work With?
Before trying to get a quote, you need to have a look at your backyard and figure out how much space your pool can actually take up. This doesn't just mean once it's built, either – during the construction process, your team are going to need some elbow room to get their equipment in and out.
The lay of your land will be a huge determining factor for which style of pool suits you best. For example, if you've got a sloping backyard, you might be able to get some waterfall features included within the design without too much extra hassle.
3) Work out Your Budget
For many of us, price is the first and last consideration when building a pool. It's understandable that excavation requirements make in-ground pools far more expensive than their above-ground counterparts, but the costs can continue to mount up.
You also need to think about whether you'll go for gunite, vinyl, poured concrete or fibreglass, as well as what type of finish you want your pool to have.
4) Do any Legislative Requirements Apply?
Get in touch with your local council to find out if there are any federal or state laws you need to take into account.
For example, in South Australia, you're required to hold building insurance for any domestic building work totalling over $12,000, which means it'll likely apply to your pool project.
Your council may also have additional requirements in place, and it's your responsibility to check up on them before construction begins.
5) Ongoing Upkeep
Once your pool has been built, you still need to fund its upkeep. If you want to keep your pool in top condition, you'll need to commit to removing leaves and debris, as well as sanitising the water regularly.
A high-quality pool filtration system can solve a number of these problems, but not all of them. If you opt for chlorine as your choice of sanitising agent, be sure to also get a pH kit to ensure your alkaline levels are under control.