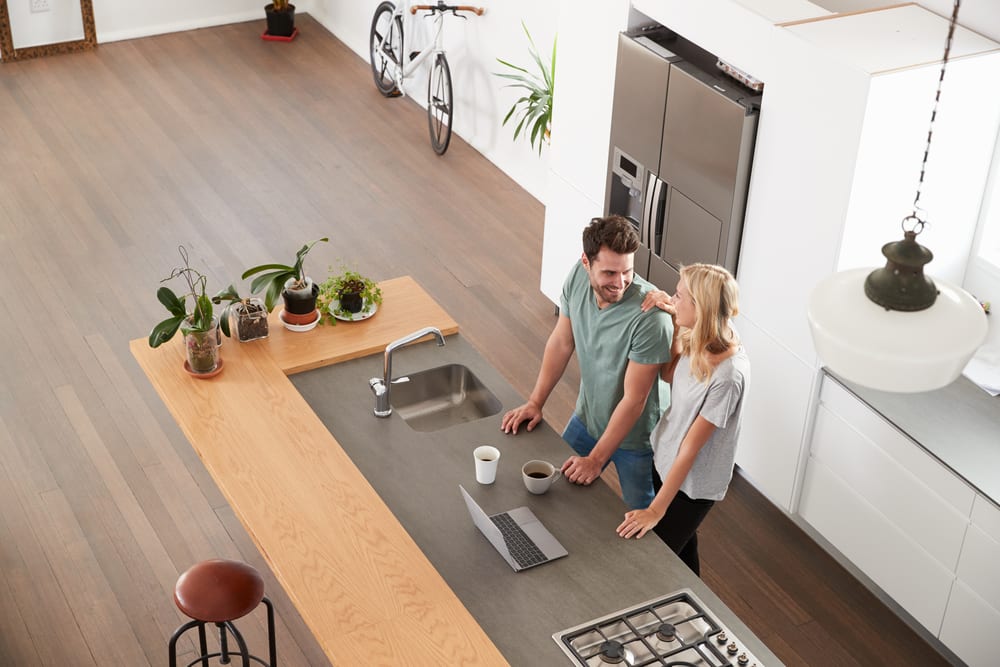 Millennials are the second-largest generation since the baby boomers. And for real estate agents, that's great news, as it means a whole host of additional people looking to get their feet firmly on the property ladder.
Millennials have received a huge amount of coverage in the press, but there's one question that real estate agents are likely hungry for the answer – what do they look for in a house? And how are their needs, wants and desires any different from the generations that have preceded them?
In this article, we're going to walk you through some of the key points that millennials are known to look for in properties, so you can build it into your strategy.
A High-End Kitchen
Whilst 20 years ago the focal point of a property may have been the sitting room, millennials now place a heavy focus on the kitchen. They're a generation who excel at food and home cooking, a fact proven by the growing popularity of organic and artisanal cooking shows.
As a result, it should come as no surprise that properties with the biggest and best kitchens will come top of their list, with a strong priority on open plan designs.
Smart Energy Saving Accessories
After kitchens, bathrooms come next on the list, with millennials keen to see water-saving fixtures that reduce their environmental footprint.
These features are a huge pull for millennials, as well as solar panels, which have scored incredibly well in related polls.
Low Maintenance Living
Next on the list is low maintenance living. In addition to smart features and a kitted-out kitchen, millennials don't want to invest a lot of their time on household upkeep. As a result, they're looking for interior finishes that are hard-wearing and don't require a lot of maintenance.
Tiled and hardwood floors are favoured over carpets, with handy built-in storage units seen as a huge plus.
Minimalism continues to be popular, and it's something that millennials continue to express an interest in, so if you're staging a property, go for the barebones look and cut down on clutter.
Location, Location, Location
It might seem odd, but millennials have been found to prioritise living close to work, home and friends over other public services such as hospitals and entertainment areas.
If you're selling a property, there's every chance that millennials are making up a large segment of your target audience, so consider making internal renovations to give them what they're looking for.