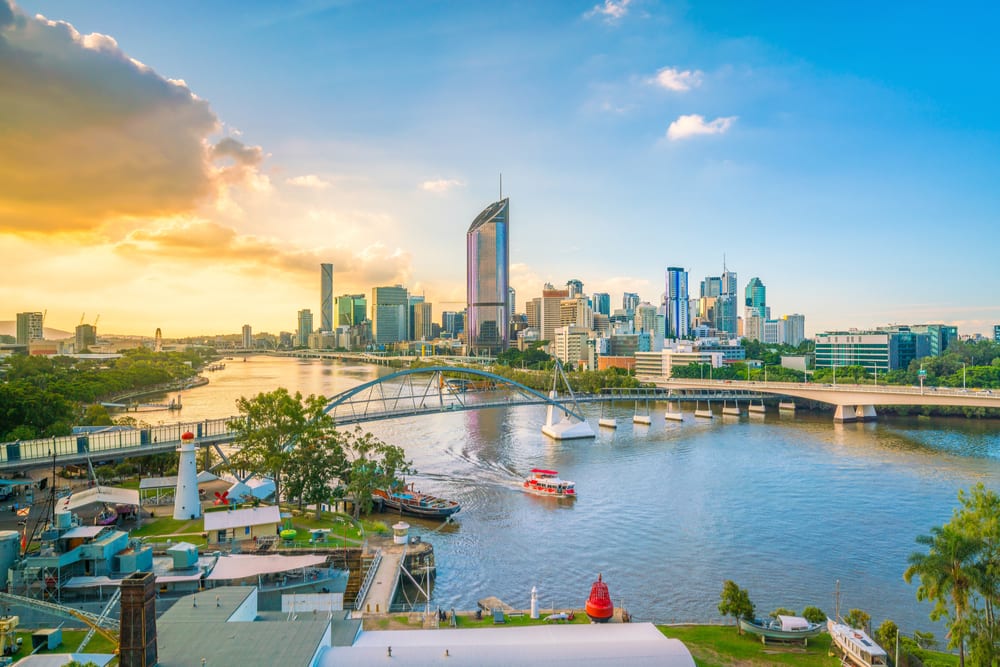 A new report released by QBE insurance has disclosed the 2020 property market forecast, a useful aid for agents keen to understand how the property market is likely to perform over the next 3 years.
From Oxford Economics, the report, known as the QBE Australian Housing Outlook 2017-2020, gives detailed information by capital city, with the overall message that the Australian housing market is set for strong growth.
Between now and 2020, median house prices are expected to take 0.2% dive, dipping to 0.9% in Sydney and Darwin. In other capital cities, however, this isn't the case. Prices are expected to rise by 16.3% in Canberra, 10.8 in Hobart, 10.2% in Melbourne, 7.1% in Brisbane, 6.9% in Adelaide and 2.8% in Perth.
Unit markets across capital cities are mostly looking to fall, with only Hobart, Adelaide and Canberra anticipating increases of 8.6%, 3.2% and 2.4% respectively. Brisbane is set to decrease by 7.2%, Melbourne by 4.8%, Sydney by 3.8% Darwin by 3.2% and Perth by 0.6%.
Units are continuing to become part of the housing ladder dream for first-time buyers, as other Australians continue to show a preference towards larger dwellings. This increased affordability of units will make it easier for younger buyers to enter the market.
So, What Does the Outlook Look Like Per City?
The report also broke down how individual cities are expected to perform. Here's what was said:
Sydney
Dwelling completions are expected to slow down at around 12,900, alongside higher interest rates deterring investors and lowering owner-occupier demand.
House prices are expected to fall by a cumulative 4% between 2018-19, then return to a positive increase of up to $1,150,000 by end of the second quarter of 2020.
Melbourne
Melbourne's housing market is likely to outperform the unit market, with cumulative increases of 10% and a decline of 5% respectively, bringing median prices to $940,000 and $535,000.
Brisbane
Unlike Sydney and Melbourne, Brisbane is expected to maintain its current course, with a steady 7% cumulative increase in house prices to $590,000 and a medium-level decline in unit prices of 7% to $385,000.
Perth
There isn't a huge amount of change predicted for Perth, as poor economic conditions and an increase in dwelling excess leaves the city with a cumulative rise of 3% to $535,000 for houses and less than 1% to $400,000 for units.
Adelaide
As the economy in South Australia declines, Adelaide is only expected to see marginal increases off the back of a slowdown in population growth. 2% per annum is anticipated for house prices, but it's expected to pick up to 7% by 2020 to $510,000. Median unit prices are expected to rise to an overall 3% to $372,000.
Hobart
Also set for growth, Hobart is expected to see a cumulative rise of 11% to $470,000 for both houses and units, as a tight rental market continues to put pressure on property prices.
Canberra
Canberra is expected to come out on top of the pile, with an increase in public sector employment to push cumulative growth to 16% to $750,000 for houses. Units, however, are expected to only rise by 2% to $435,000.
Darwin
Median house and unit prices are expected to decline in Darwin, thought to be down to a drop in investment and elevated unit construction.
A cumulative increase for housing isn't anticipated, although there's the chance of a 1% increase per annum in June 2020 to $540,000, in contrast to the cumulative 3% decline for units to $455,000.