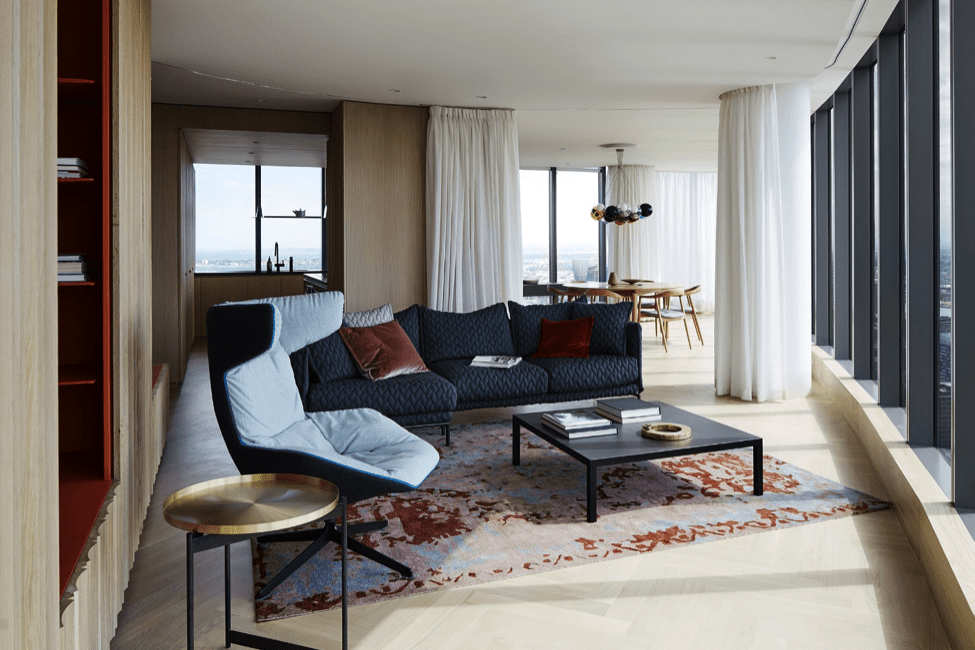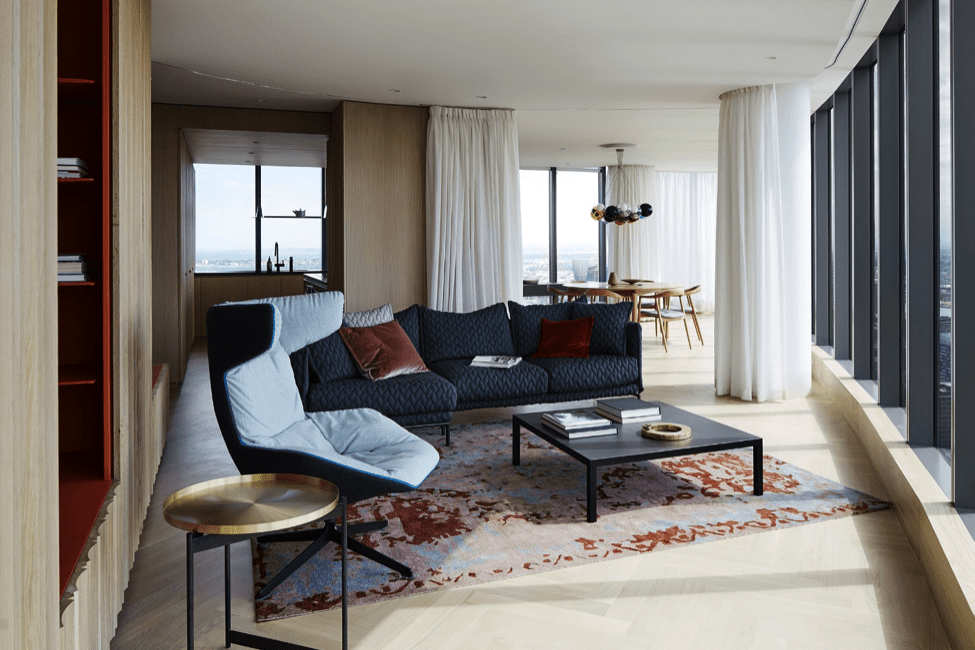 As a property developer, you're constantly looking for ways to maximise your returns and increase the value of your property and the market has certainly seen its share of ups and downs in 2017. In this article, we'll explain the biggest trends of 2017 and discuss tips, rumours and ideas that will help you make informed decisions for the latter half of 2017.
Design Trends
'The Digital Detox'
Despite a trend towards automation and connectivity and the increasing lavishness of home entertainment systems, many architects and designers are now being tasked with creating 'digital detox' spaces that are free of the intrusive digital technology that can add stress and distract from the simple pleasure of a cosy home.
Homeowners who desire a break from the modern world when they return from work each day are looking for simple designs that emphasise natural materials such as cork, wood, and concrete, and layouts that encourage socialising and bonding with family members, instead of perching dwellers around the nearest screen.
Build an Escape
The digital detox is part of a larger trend towards escapism when it comes to home design. As Domain reports, the idea of the home as an escape from work and the modern world is one of the hottest design trends of 2017, resulting in a move towards more relaxed spaces and natural materials.
Architects and interior designers have responded to the trend by creating homes that prioritise sociability and natural light. Bay windows have become the centrepiece of many rooms, often placed beside sprawling bookshelves, deep sofas, and floor cushions to create a retreat from the outside world.
It's Getting Warmer
After years of bleached out homes awash in white and cool pastels, designers are now looking to lend character to spaces by using warm, textured materials such as terracotta, stone-work pottery, and natural stone surfaces.
Looking at textiles and furnishings, you can expect to see lots of decorative elements such as raw, soft suedes and linens with a washed-out fade take over. Fabric houses like James Dunlop Textiles are matching rustic materials with elegant, modern designs, such as in their Caravelle Collection.
Key Takeaways
Buyers are starting to eschew super-connected homes and elaborate designs in favour of simpler, cosier spaces free from technological distractions.
Buyers are starting to look for homes that create a sense of escape from their daily lives, instead of merely spaces to put their belongings.
Though recent years have seen a trend towards pastels and cooler tones, many designers are now adding rustic character to homes by using warmer colours and materials.
Market Trends
Foreign Investment Downturn
The Chinese government's recently imposed restrictions on foreign investment will ensure an ongoing downturn in foreign investment. Chinese investors have historically been the biggest foreign buyers in the Australian property market, but as ABC News reports, Chinese inquiries in Australian properties were down 9.7% in the first half of 2017.
In addition to new regulations putting the squeeze on foreign investment in China, new tax rules in Australia are encouraging Chinese investors to seek out other markets, including Canada, the UK, and Thailand. The percentage of Australian development sites sold to Chinese companies has already declined along with the overall value of individual sites.
Fluctuating Economic Predictions
Two camps have emerged among Australian economists as the wider market outlook seems to shift with every passing week. Whilst many warn we're in the midst of a bubble (and a looming burst), others say that while downturns are inevitable, it's unlikely the Australian economy will finally experience the recession it managed to stave off back in '08.
According to the doomsayers, consumer confidence is plummeting, wages have stagnated amidst rising consumer prices, and living standards are set to decline even further as the country struggles to adjust to the end of the mining boom. As the Sydney Morning Herald's Jessica Irvine recently wrote, record low interest rates inspired consumers to borrow more but did not buoy up other sectors of the conomy.
But despite such gloomy outlooks, many economists say there is reason to be optimistic, particularly against a backdrop of surprising consumer confidence in the US. Employment is healthy and overall economic growth is ramping up as the Financial Review reports corporate Australia is planning to increase investment during the current financial year.
Market Shifts
Though developers are buying up sites around the country and the building costs can fluctuate depending on the location, the current housing boom has largely played out in Melbourne and Sydney, where property prices have soared thanks to a consistent stream of local and Chinese investment, particularly in multi-level apartment complexes.
However, as RealEstate.com.au reports, price growth has begun to slow, largely thanks to caution amongst lenders, who are doling out less than they did two years ago. As a result, buyers are showing up to auctions with less to spend, damaging the luster of the two shining jewels in the Australian property market crown.
Surprisingly, it's the often overlooked Hobart market that's performing the best out of Australia's capital cities. According to ABC News, Hobart is the best performing housing market of the past year and the Tasmanian capital has seen its highest growth since 2004. However, it's worth noting that Hobart's median house value came in at just over $380k, the lowest of any capital city.
Key Takeaways
Despite the prevailing stereotype that Australia's property market is almost exclusively Chinese, investment from China is declining rapidly as regulations tighten at home and abroad.
Property developers would be wise to keep a very close eye on broader economic indicators and keep a balanced view of Australia's economy as we move into 2018.
As banks become ever more cautious with first home buyers, it may be time to look beyond the historically bullish Melbourne and Sydney markets.
Ryan Lewis is a director at Lovelight. He has a keen eye for detail, is passionate about quality and is also a huge lover of bikes. He is married to Naomi and he is proud father of two – Asha & Jack.