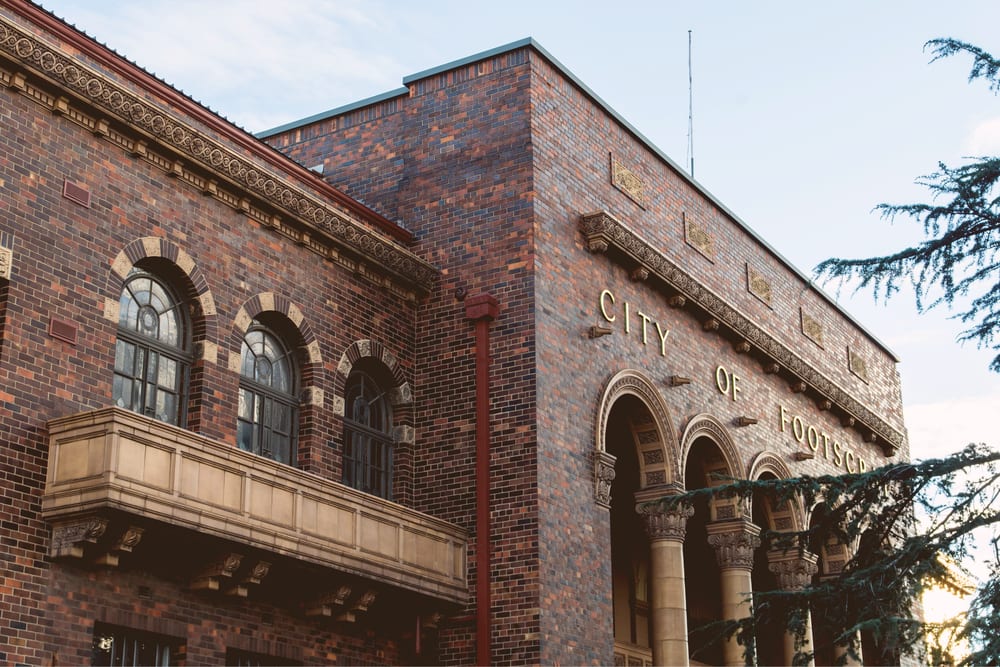 Investing in property has always been a way of achieving long-term wealth. Success in the real estate world however, depends on if you buy in the right area or not. Are you buying in the right suburb, at the right time?
Let's be clear, there is no such thing as the 'best' suburb; especially depending on factors such as personal budget, investment goals and risk appetite. There are however, areas which are considered to yield stronger returns for investors. They are as follows:
Footscray, Victoria
This suburb is located a mere 5km from the CBD in Melbourne, making it a great location for commuting into the middle of town. Footscray is going through a period of rebranding from its working class roots, to a 'down with the kids' urban neighbourhood.
Right now there are still relatively affordable investment opportunities in Footscray. Recent properties sold on the market in this area have gone for around $630k; being completed in a few weeks.
This area is ideal for people who are fed up of being inundated by apartment blocks, and are perhaps looking for a small town house or a boutique apartment.
Goulburn, New South Wales
Are you struggling to buy into Sydney city? Maybe it's time you turned your attention to the more open, regional markets. Here, you're going to get more bang for your buck.
Investors in Sydney are making bold strides in the Goulburn neighbourhood. The mean house price for the entire city rose by 7.69% last year as a result of this higher level of investment.
Goulburn is somewhat rural in nature, and has seen a lot of growth due to increased cattle prices and good seasons.
Taringa, Queensland
Brisbane has many high-performing suburbs right now, but in 2016 Taringa was tipped to be the hottest prospect. It's around 5km south east of the CBD, which means it's an ideal location for commuters.
Taringa sits next to St Lucia and Indooroopilly, which gives it access to the same amenities as its blue-chip neighbours. That said, it offers better value for the buyers than its neighbouring districts.
Semaphore, South Australia
At the moment, there are super low vacancy rates and stronger yields in Semaphore. This is good news for investors. Semaphore is a popular beachside suburb just north-west of Adelaide's central business district.
Growth in the Semaphore area has been crazy over the last 12 months, with house prices up by 21.5% and units up by 14.5%. So if you're investing here, be prepared for a battle.
Moonah, Hobart
Moonah is a central suburb of Hobart, with sought after properties and a tiny vacancy rate of 0.5%. In the adjacent West Moonah, the vacancy rate is 0.72%.
In this marker, there are yields above 6% to be achieved, with the median price sitting at around $300k. This makes property in this area far more affordable for a wide range of investors.
Kambah, Canberra
Property values in Kambah have risen in the past 12 months, by around 4%. Experts predict that this might be the beginnings of a sustained price surge in the area. Kambah is a family friendly suburb of northern Canberra, with a median price of around $530k.
Kambah offers amenities for a family demographic, such as schools, churches, shopping centres and sports facilities.
Summary
No matter where you choose to invest your hard-earned money, it's best to remember than you should buy with long-term goals in mind. Think about whether you want to renovate a property to add value, or if you're going to sell for some quick cash.
Whether you're buying to rent or buying to sell, you should think about your end goal at all times. This will mean that you make a meaningful purchase and will set you up to be in a much better position for a great outcome.