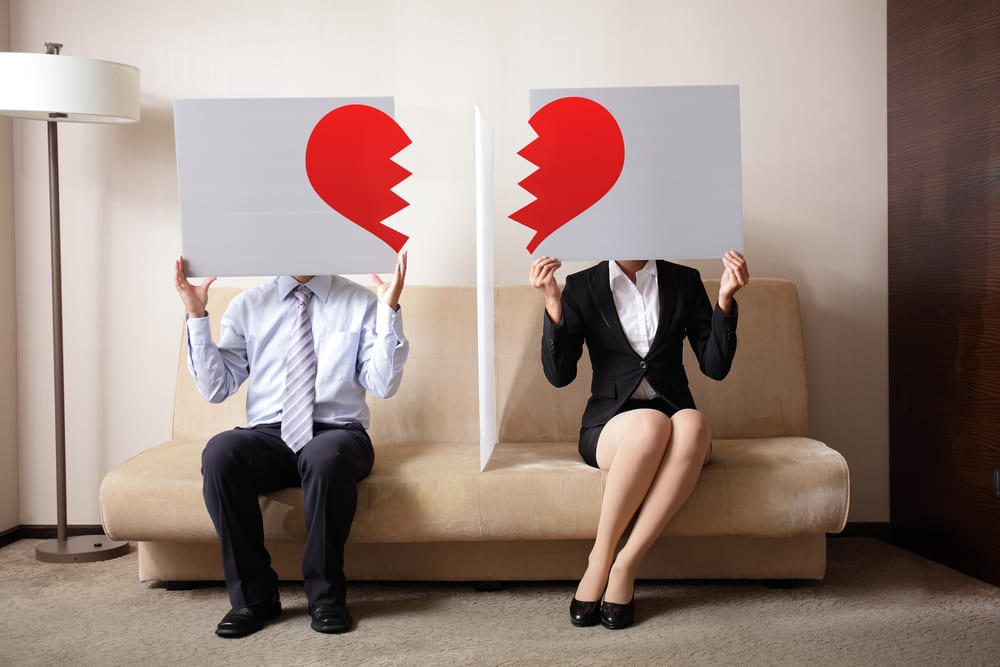 Have you recently gone through a breakup or separation and aren't quite sure what to do with your investment properties? It's a tricky situation to experience, but don't worry – we've got the answer. Read on to find out the best way to get through it.
How to protect yourself when buying a property
When you make the decision to purchase a property, you have a number of different paths you can pursue. Whether you decide to take full ownership, split it, or even go with joint tenancy, you need to make sure that you're protected legally.
In a joint tenancy, both of the investors in the property hold equal shares, irrespective of the amount they contributed to the deposit or towards paying off the mortgage.
In the event of a breakup or separation that leads to you needing to sell your property, both parties involved receive an equal share of the profit. Similarly, both parties are also liable for an equal share of the losses, unless otherwise specified in the contract.
If you're married and are keen to go your own separate ways, this might be the best option for you.
Is there another way?
If you made the property purchase through a tenancy in common, it could be the case that you have uneven shares in the home. For example, if you paid for 70% of the property deposit, you'll be eligible for 70% of the profits after the mortgage and bills area paid. Your partner, on the other hand, will receive 30% of the profits.
If you have more money to put in at the start and aren't willing to sacrifice the lion's share of the cash flow, a tenancy in common purchase might work for you.
Play it safe – get it in writing
The best way to protect your interests when investing in property with a spouse or partner is to get it in writing. A co-purchase will keep everything above-board and serve to protect the financial and legal interests of both parties.
By taking mutual trust out of the equation, you can make sure that the money you've put into the property stays safe. The last thing you want to experience is finding out that you've got no claim to the property after the breakup.
Understanding property co-ownership