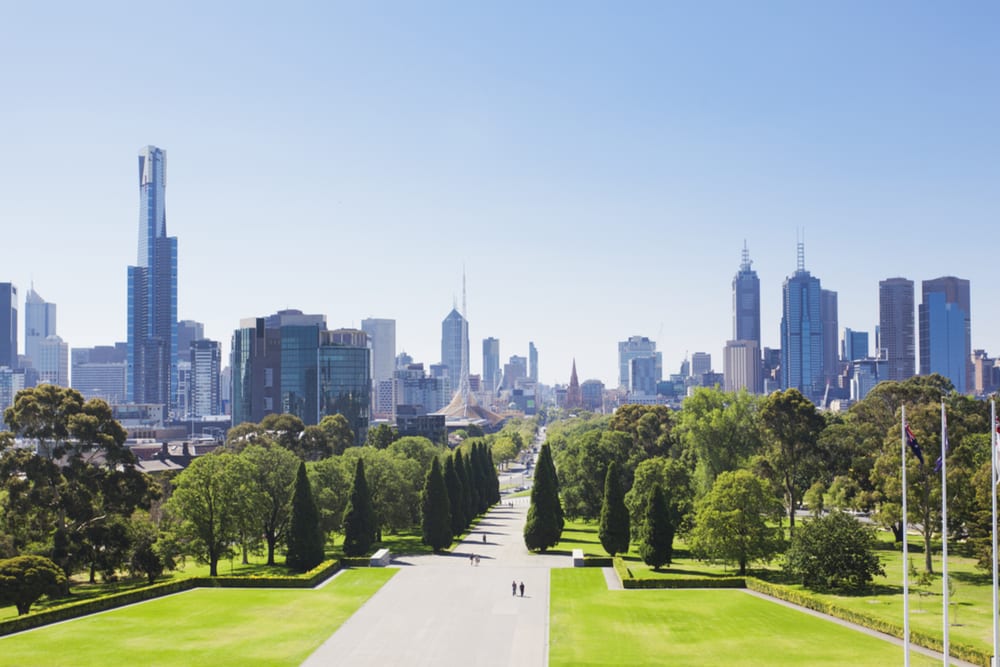 After a year of such uncertainty in the Australian property market, surprisingly enough, Melbourne had finished the year off quite strong.
December 2016 saw our Victorian capital's home values rise at the second fastest rate compared to our other capital cities.
The only city to outdo Melbourne was Hobart, in accordance to CoreLogic's Hedonic Home Value Index for 2016.
A close call would see Hobart only just scrape above with a 3.3% home value rise, while Melbourne sat comfortably in second place with 3.1%. Although these apply to December alone, the figures remain intriguing to say the least.
Looking at it from a Year-on-Year perspective, Melbourne came in second as well with a 13.7% value rise only beaten by Sydney with 15.5%.
Combining these two capital cities' growth rates, a 10.9% annual growth is a significant mark on recent history. This was the highest growth rate for our combined capital cities in Australia since 2009.
Explanations for a city like Melbourne to represent these sorts of figures have come from theories such as the opportunistic variety of housing types and comfortable supply.
Capital city house values have increased around Australia by 11.6%, seeing unit prices increase by around half the rate – approximately 5.9%.
In Brisbane and Melbourne particularly, an overabundance of availability for units has stunted buyers' confidence. Comparing Melbourne's houses to units, houses have risen just over 15% in value for the year, in comparison to just 1.7% for units. It is projected by the experts that this gap between property values will remain in-trend for the most part of 2017, if not widen even further.
Recent extensive population growth and economic development in Melbourne over the past 12 months is the primary reason for this unbelievable growth rate. The demand is quickly outweighing the supply, pushing the values even higher.
However record low rental returns are something to analyse too. This may start to deter potential investors for Melbourne later on in the year as they may determine the opportunity may not be the best, or exactly fit their investment goals – both long and short term. While what we've seen last year and particularly through December is all positive, it's really only early days for the market and things still have a chance of slowing down. However, for the first few months at least, predictions represent strong market conditions.
Melbourne did however see the lowest rental yields of all capital cities at just 2.7% for the year, with Sydney not too far behind at 2.8%. Since 2009, Sydney and Melbourne have far outdone any other Australian city in terms of value growth, with rates of 83.5% for Melbourne, and 97.5% in Sydney to this day.
The current median house price for Melbourne is at $641,200, and by the looks of things, isn't showing any signs of decreasing any time soon.