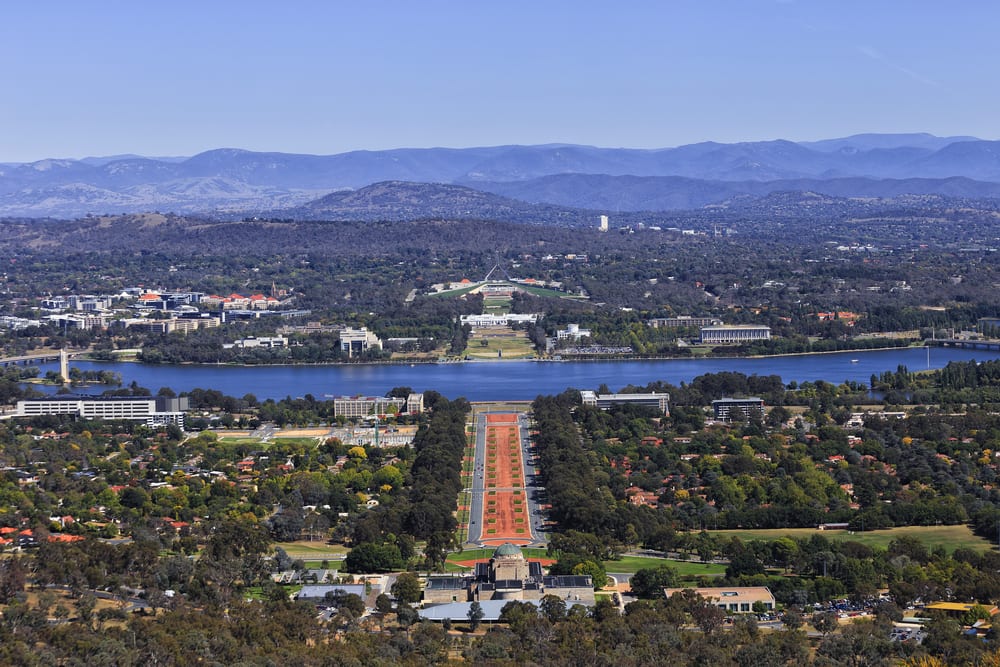 Over approximately the last ten years, Sydney and Melbourne have been the cities of mammoth investment opportunity. However recently we've started to see trends in more rarely sought-out locations like Hobart and Canberra. Stronger yields and exceptional capital growth rates are primarily to thank. Let's take a more detailed look.
The Home Value Index from CoreLogic indicates that the combined capital cities' home values saw a 7.5% increase in the last 12 months. Although Sydney and Melbourne are still the heavy hitters by comparison, our other capital cities, especially Canberra and Hobart have experienced an unusual accelerated growth spurt. Although annual change in home values is a great analysis tool, it's equally important to use in conjunction with the Total Returns for the same time period.
Annual Change in Capital City Home Values – to October 2016
CoreLogic's Accumulation Index shows us the change in value, alongside rental returns.
After calculating gross annual returns for all capital cities, we'll see a positive figure for each regardless of the proportional decreases in both Darwin and Perth by comparison expressed above. While looking at the Total Returns graph below, we can see that our other cities aren't that far behind Sydney and Melbourne. The unmatchable growth in property value is caused by the all-time low yields in Sydney and Melbourne. The steady growth in value for Hobart and Canberra in conjunction with increased rental returns is contributing to the boost in figures.
Total Returns – Last 12 Months to October 2016
If we look at the 5-year growth rate comparison up until October 2016, we see that over the long-haul, Sydney and Melbourne have left every other city for dead. Sydney, showing a 62.3% increase over half a decade is an incredibly substantial increase in property value. Melbourne with just over 38% is still way ahead of the rest of the pack.
Total Change In Home Value – Last 5 Years to October 2016
As we can see by the Total Returns over 5 Years, once again, although Sydney and Melbourne almost literally accelerate off the charts, our other capital cities are actually doing quite well. Even in Darwin and Perth where horrendous capital growth is indicated above, it shows that over an extended time period, our other cities' returns are not all that bad.
Total Returns from Property – Last 5 Years to October 2016
The unbelievable growth in Sydney and Melbourne has taken investments and shifted them into overdrive in recent years. The demand for Sydney property is still unanimous, however total returns have started to really pick up in some of our seemingly underperforming cities like Hobart and Canberra. Although growth has not been anywhere near quite as strong as Sydney and Melbourne, significantly higher rental returns are contributing to stronger, overall total returns.
The total returns we're starting to see in Hobart and Canberra are likely to sustain a healthy investment platform especially for investors looking for opportunities outside of Sydney and Melbourne.