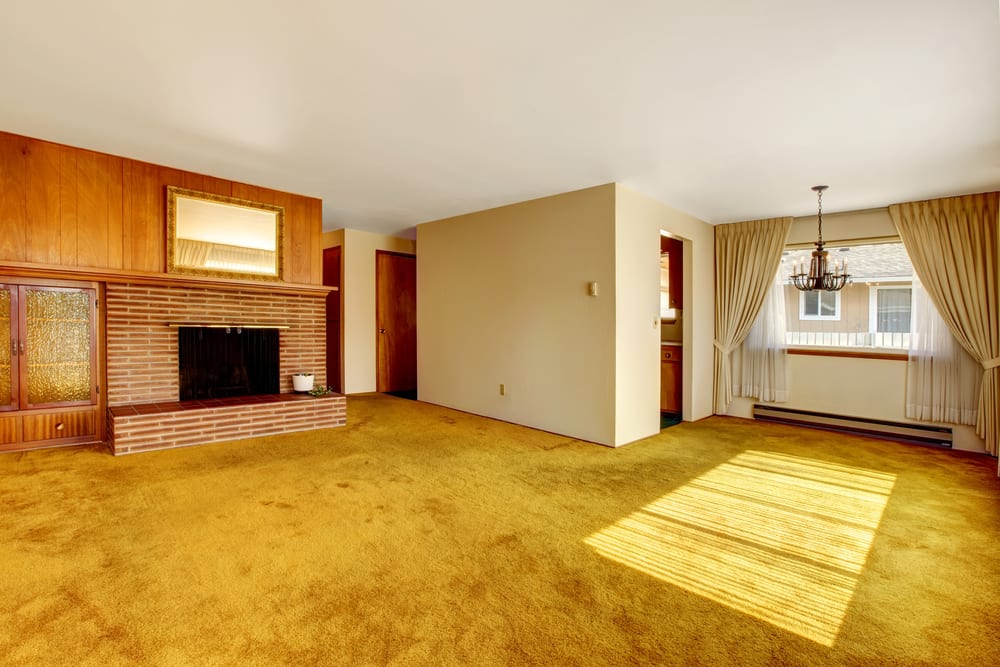 Although everyone has different criteria and an ideal home in their head, there are still a few major universal considerations and expectations that ponder the minds of today's homebuyer.
Sure, the look, the design and overall structure of the home are important, but don't forget the 'feel' of the home itself.
Ask yourself; if I was a potential buyer of this home in its current state, what is it actually going to be like living in this space twelve months from now?
Buyers will be imagining themselves amidst their weekly routine when looking at houses to help them predict whether it's a good fit for their lifestyle.
This leads us into our discussion of the eight things that your home may represent, turning off buyers in your area.
1. The lack of open-plan living
People owning the modern-day lifestyle want their home to reflect it, and nothing screams modern like open-plan design – even if it's only kitchen and dining areas.
Ideally, you want your kitchen, dining and perhaps living area all incorporated into the one, large open space to maximise the open-plan layout. Simply opening up a wall or a doorway can generally achieve this, and is usually not too expensive.
2. Lack of wardrobe space
This can be one of the most annoying things, but unfortunately if you're a buyer, doesn't get truly realised until you've moved in and are unpacking your clothes. Sometime, your adjusting the floor plan can be a solution.
Perhaps consider making an unused bedroom or office into extra wardrobe space. This won't take up any of bedroom floor space, and let's be honest, walk-in wardrobes add that little bit more 'pizazz' anyway, right?
3. Not enough natural light
Sometimes the design of your home or the adjacent landscape can block out natural sunlight accessing the most important areas. This makes your home appear dark, cold and uninviting. Obviously, landscape can't always be amended, but other features can be put into place as a resolution like skylights.
Double-storey homes can be tricky, windows and doors can be altered in downstairs areas to let in more natural light. Glazed panels and strategically placed mirrors will assist with this and is relatively inexpensive. Also, depending on whether or not you have window coverings, swapping these out can deliver up to 50% more light!
4. Lack of storage
Today, storage is one of the most requested desires in a buyers' criteria. If your home lacks this, specifically, hide-away storage it's recommended to find a way to maximise the space that you do have. Wardrobes can be restructured or amended to increase this storage space.
Just remember, you can always go vertical as well! Extend your existing shelving to ceilings, (or floors). When it comes to the kitchen, in-setting draws can create more storage for those bulky appliances. For in the bedrooms, under-bed storage has been a popular trend. This involves a sliding draw-like space ideal for the likes of kids' toys etc.
5. Outdated or old-fashioned interior
No buyer wants to walk into an open house and see almost-fluorescent orange, laminated kitchens and floral wallpapers. Modernising some of these features can be costly, however there are some ways of updating a home's feel that are cost-efficient.
Quick and easy solutions include painting tiled splashbacks and rejuvenating benchtops with cheaper alternative materials like a quartz overlay. Bench-stored appliances should always be replaced if outdated as well. Energy efficiency is also in high demand amongst today's buyers.
Actions as simple as changing handles on fixed cupboards, cabinets, doors or any other storage spaces can enhance the appeal of an kitchen, bathroom or living area – you can never go wrong with a quick coat of paint on these as well.
6. Exposed brick
Some people like exposed brick walls inside their living areas, some don't. It really is as simple as that. To eliminate a busy feel and unfinished look, plastering straight over the top is your best solution. This is cheap and a somewhat easy improvement to do. You could also cement render over it for an even different look again.
7. Unappealing wall décor
There's a grey area between overdoing it and boring when it comes to decorating the interior walls of your home. This level of creativity is what you want to aim for, for maximum appeal to buyers. You don't want several colour-schemes throughout one area or room, but at the same time, no one likes settling for average. Grab your brush and rollers and slap on a coat!
8. Outdated flooring
Nothing screams 'I don't care about my house' more than tired, old, out-dated carpet throughout your home. It's even less attractive when carpet in walkways and hallways has worn so thin from foot traffic you can almost see through it. Although it can be a little expensive, look at carpet replacement as an investment, considering the return you'll make on it from the sale.
So, there's our eight simple, yet relatively inexpensive home improvement tips to assist you in generating buyer interest.
Happy reno's!