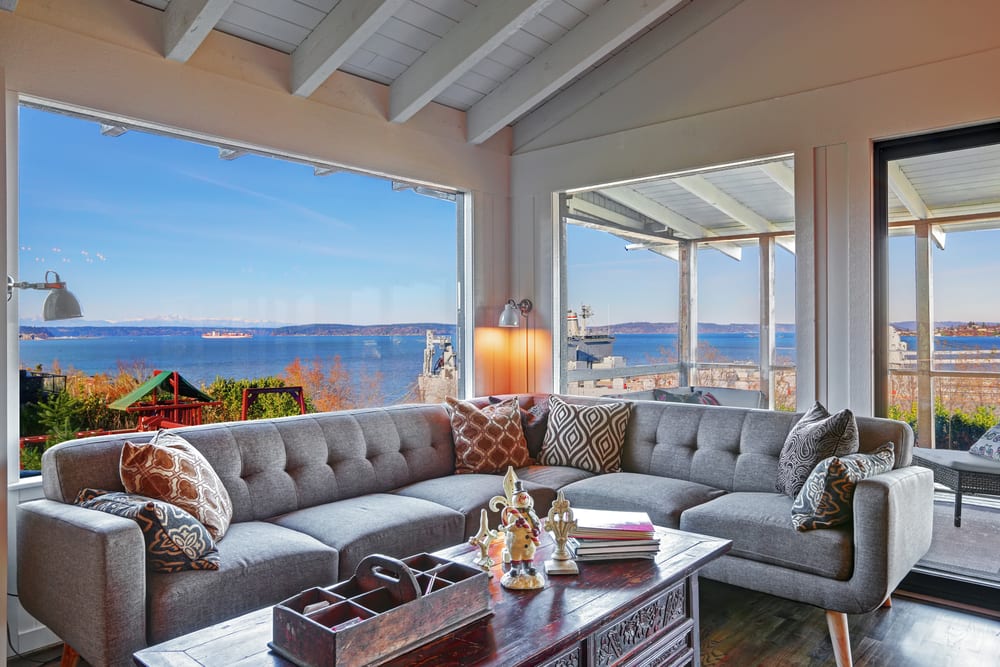 If you're using the services of a real estate agency to sell your house, they're going to be a fantastic resource to count on for making sure your home is in the best shape.
Based upon your finances and personal requirements, they'll be able to make educated suggestions on what improvements you can make, too.
Prior to listing your house on the market and booking viewings, there are a couple of tips you need to know. Follow these and you'll be one step closer to landing the best offer price ever.
How does your home look from the street?
When someone arrives at your house or drives past it, you want it to cast a great first impression. In the real estate market, the gut feeling that prospective buyers get when seeing your property is usually the one that sticks.
For this reason, if you don't have your property looking its best, you're missing out on potential offers.
Make the most of those first impressions
As first impressions count, it's essential that you make your property's exterior look the best it possibly can. Whether that means keeping the lawn mowed or setting up a few hanging baskets, take the steps required to get your home in top shape.
It's often hard to judge your own property fairly, as you're likely to be slightly biased. Consider getting a second opinion from someone else and take note of any suggestions for improvement that they make.
Work on the interior
The next step is making sure that your home is clean and tidy all the way through. Vacuum from top to bottom, rid shelves of any dust and, if necessary, have the carpets steam-cleaned or shampooed.
This last step is especially important if you own pets, as a lingering dog smell can cast an immediate negative impression.
Rid your home of mess
If you're a hoarder or like to collect items that you don't really need, now is the best time to get rid of them. To best sell your property, it needs to feel as fresh and spacious as possible. This will be tricky to do if there's clutter everywhere.
If your home is slightly cramped, there are a few industry tricks you can use to give the impression of increased size, including adding mirrors to any smaller rooms.
Nail the presentation
With homes, it's understandable that everyone has unique tastes, as the interior of your property is a reflection of your personality. It's worth remembering, however, that prospective buyers might not be so impressed by your decorative style.
Avoid this problem altogether by using pale, neutral colours for paint and keep the decorations simple and open. This will help prospective buyers to picture themselves in the property.