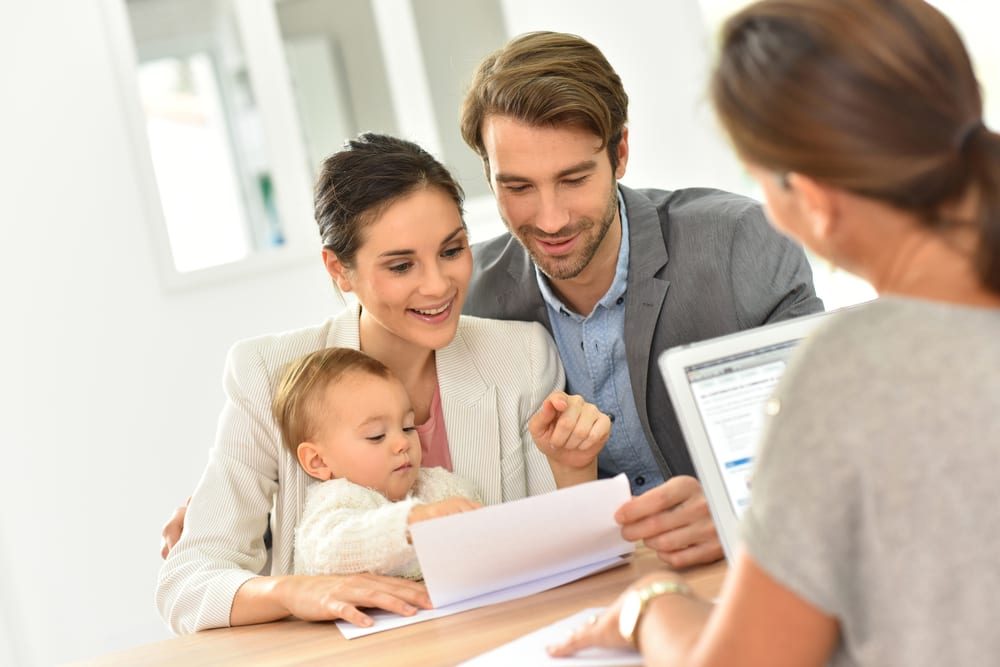 An increasing number of ordinary, everyday people are becoming landlords across all parts of Australia.
Property investment in our country is by far one of the most popular and secure ways to make a profitable return.
However the inexperience may start to show through in first time buyers and investors if proper research isn't conducted, and important questions aren't asked.
Here's how to deal with seven common, and oftentimes problematic aspects of becoming a landlord.
1. Managing the property
After buying a property you have two options regarding how it's going to be managed.
The first, is to take it all on yourself and save a few bucks in the process, or secondly; employ a property manager. This is generally a licensed real estate agent and is strongly recommended if you're new to the property game.
The extra monthly management fee is typically worth paying, saving you overwhelming hassle in both the short and long term. A property manager will organise the paperwork, maintenance and find tenants upon reaching the end of every lease – and who wants to bother juggling all of that?
2. Being aware of your legal responsibilities
Landlords should be attentively aware of the extensive rules and responsibilities that are thrust upon them when renting out their property. There are important things to know in relation to landlord-tenant relationships in order to avoid getting accidentally into trouble.
Your property manager should be able to update and inform you of your responsibilities if you are unsure – even regarding the basics.
3. Ensure to document and communicate
It's absolutely imperative that all tenant and lease agreements are documented, acknowledged and signed in writing to ensure the protection of all parties involved.
Clear, efficient communication with all property, maintenance parties and tenants is the key factor to sustaining a successful relationship and ultimately, a successful return.
In addition to maintaining consistency in communication, understanding and comprehension of lease and tenancy conditions is also vital. Ensure everyone's on the same page, and you can do no wrong.
4. Administering the correct bond
The bond has to be collected from the tenant and lodged correctly. The concept of the bond is to protect the landlord against damages to the property.
Upon expiration of a tenant's lease, a property inspection is undertaken by the property manager. The condition of the property is assessed and compared to the condition it was originally in at the beginning of the lease.
If there are any damages, the landlord takes all or a percentage of the bond to cover the costs. A landlord must lodge the bond to the appropriate bond authority, depending on which state they reside in. Landlords must never hold the bond money themselves.
5. Take good care of your tenants
The best tenants you can have, are ones that treat your home like they own it themselves.
Landlords need to make sure communication with property agents regarding repairs or other requests stays consistent and frequent. Spending a few extra dollars to keep well-behaved, happy tenants is definitely worth the investment.
Not only can it save a lot of hassle regarding preserving your homes' condition, but it also saves you paying the mortgage while the property is vacant – due to tenants moving out if they're unhappy.
6. Consider Landlord Insurance
Taking a bond will cover minor damages or a small amount of lost rental income. However, a landlord insurance policy covers other risks associated with property investment and tenancy arrangements and conditions.
It won't hurt to undertake some research to delve deeper into the specifics, finding a policy that suits your ideal investment situation.
7. Maximising your earnings
The whole idea of jumping in to property investment is to make a passive income, and compound wealth over the long term.
Why not optimise your financial situation to maximise your profits and earnings from your properties?
Whether you're just starting out with your first rental, or have an extensive portfolio to build upon, it's always in your best interest to keep up to date with marketing trends, assessing and adjusting finances accordingly. This can assist you with making smarter, more informed decisions that could save, or make you tens of thousands!
Managing a rental property is usually the most risky, and typically the most life-changing investment that you'll make.
It's important to get every aspect of it right, but also enjoy being a landlord, and the experiences that come with it!