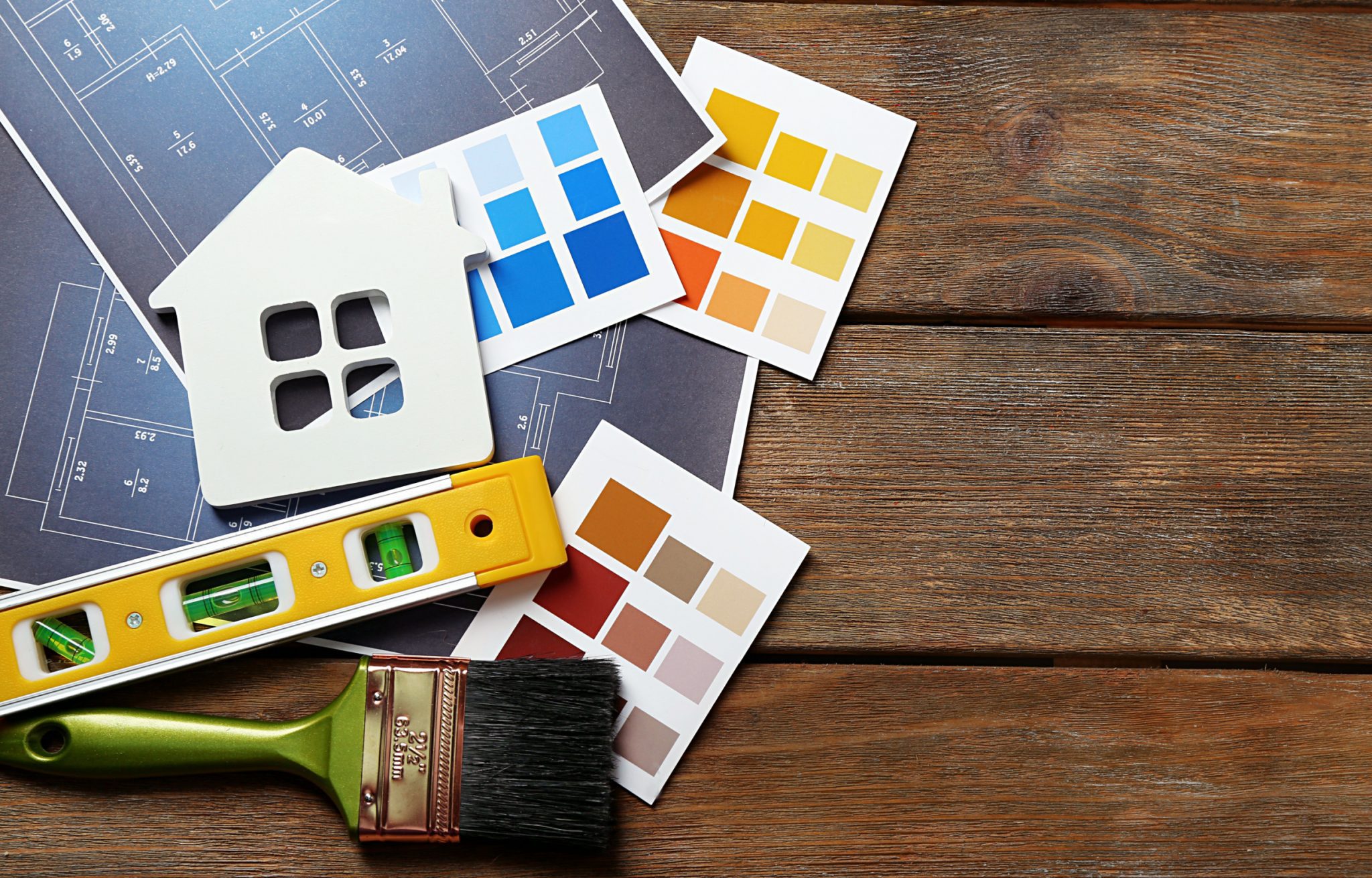 You might be looking to increase the property value of your home ahead of a sale or closing on a new house that you can't wait to settle into, but chances are that you're going to have at least one renovation or remodeling project to accomplish.
So, if you are thinking about starting a renovation or a new design for your home, you will have a lot of things to consider, such as how to find a contractor, how to mitigate costs, and, not less important, how to put your design or renovation ideas into practice.
For those of you looking for some inspiration for renovation and home remodeling projects, here are a few ideas.
No matter what area you are revamping in order to make it more functional or just to make it more beautiful, make this a go-to guide for making it happen.
If you need help, ask for it
Having a hard time choosing between striped or floral wallpaper? There might not be enough money in your budget to hire an interior designer, but that does not mean that you need to figure it all out on your own.
If you go into a homeware or building supply store, you'll likely find an expert who will be able to put together some ideas for you at no cost to you when you walk in.
While it is not always a formal plan, they will usually show you what has been popular in the store before making a decision.
You may also want to speak with a tradie who can give you an honest opinion about what is likely to work and what isn't going to work.
Maybe you have your heart set on a showerhead that looks great, but there is a possibility that it will not be practical for you. Listen to the advice of these people when it comes to these types of products because they work with them all the time.
Also, mood boards are a great way to get your renovation journey off to a great start. A good way to decide on what you want to design is to show your friends and family your options, but be prepared to be bombarded with differing opinions.
You might want to ask for assistance in choosing a colour scheme for your home and for ideas on how to arrange your kitchen, the patterning of your bathroom tiles, etc.
Work within your budget
Do you have champagne tastes, but a beer budget? If so, what should you do? It is very important that you stick to your budget when it comes to spending money on your project, regardless of how tempting it may be.
The good news is that it is possible to substitute some expensive finishes for similar ones that are less costly, but will look and perform similarly. Making it look as though it is not obvious is the trick. Marble, for example, can be replaced with quartz or granite, which are both excellent alternatives to marble.
When designing your kitchen, try and avoid cheap bench options if you can, but this does not mean you have to spend a fortune on them.
The wooden bench, for example, is a good choice if you're looking for a bench that will age well with time. It is important to pick a matte finish if you do opt for laminate, but be sure to select one that doesn't scream "basic" at all.
It's also a good idea to laminate your board with a timber edge so you get the best of both worlds.
There are a number of ways to save money, including using open basic shelving to save money rather than getting a customised wardrobe or pantry installed.
Before you rip up any old carpet, try steam-cleaning it first. The use of floor to ceiling tiles in the bathroom may be favourable, but it is more of an aesthetic choice than a practical one.
Enjoy starting small
It is not necessary to make every room into an elaborate production. A fresh coat of paint or some new floor stain can sometimes do wonders to bring a room back to life.
Creating your own collection of paint swatches in a range of colours can be a good renovation tip. Buying sample pots and painting a regular A4 piece of paper with the colour name written in the corner are two ways to get a feel for the colour.
In this way, you will be able to save time and money by avoiding the need to sample or test colours each time you decide to do a project. You just need to pull out your box of colour swatches, tape them to the wall, and figure out which palette would be most suitable for you.
Furthermore, it provides you with the ability to see how the paint colours look in different lights and in comparison to other colours in your house.
Introducing textures and materials into your interiors is a great way to add some personality to them. There is nothing better than antiques to bring out the charm and character of your home than by bringing them into it.
First-time renovators can also upcycle.
Lighting is essential
It is common for renovators to be so focused on what their newly created space is going to look like that they forget to set the mood with the lighting in the space as well.
The best thing you can do if you are short on money is to come back to lighting later on. A good step that you can take to prepare for the addition of a feature pendant light or wall TV is to have your electrician run some additional cabling. The cable is always ready for the fit-out. Once the right time comes around, it is there and ready to be installed.
A lamp shade can do wonders for brightening up a room at an affordable price, and what's even better, they do not need to be installed by an electrician.
A great way to infuse a warm feeling into a space when it has poorly placed lights or bad bulbs is to add some lamps.
It is also a good idea not to use downlights, fluorescents, and predictable pendant lights in the kitchen. If you are looking for something to add some personality to your home, consider investing in something unexpected, like a basket or an antique fitting.
Keep your eyes on the prize
As you are renovating your home, you can expect to experience some ups and downs for a while. During the process of completing the work, there is no doubt that it will be messy and chaotic in your home if you choose to stay at home during this period.
Especially after a major renovation, the amount of dust in the air is just crazy. Renovations do not just affect you, but they also affect your spouse, your kids, your work life, so you should take your time and make sure that you do it right the first time so that you do not have to come back and spend lots of money doing it again.
While it may not necessarily be recommended that you stay at home during the process of doing the work, on the other hand, you can save a lot of money by doing so. In spite of the fact that it is "doable", one tip for staying sane during the project is to try not to be too attached to your residence.
When you hire 30 people to do a job, they will leave muddy footprints all over the place – you have to just suck it up and let them do their job – you can then clean up once they are done.
When you have these tricks in mind, as well as the most common mistakes to avoid, you will feel ready to tackle the renovation with gusto when you follow these tips.
Start looking for inspiration, make a mood board, and set yourself some goals. Don't forget to include a budget as part of your plans. It won't take long for you to be living in the home of your dreams.