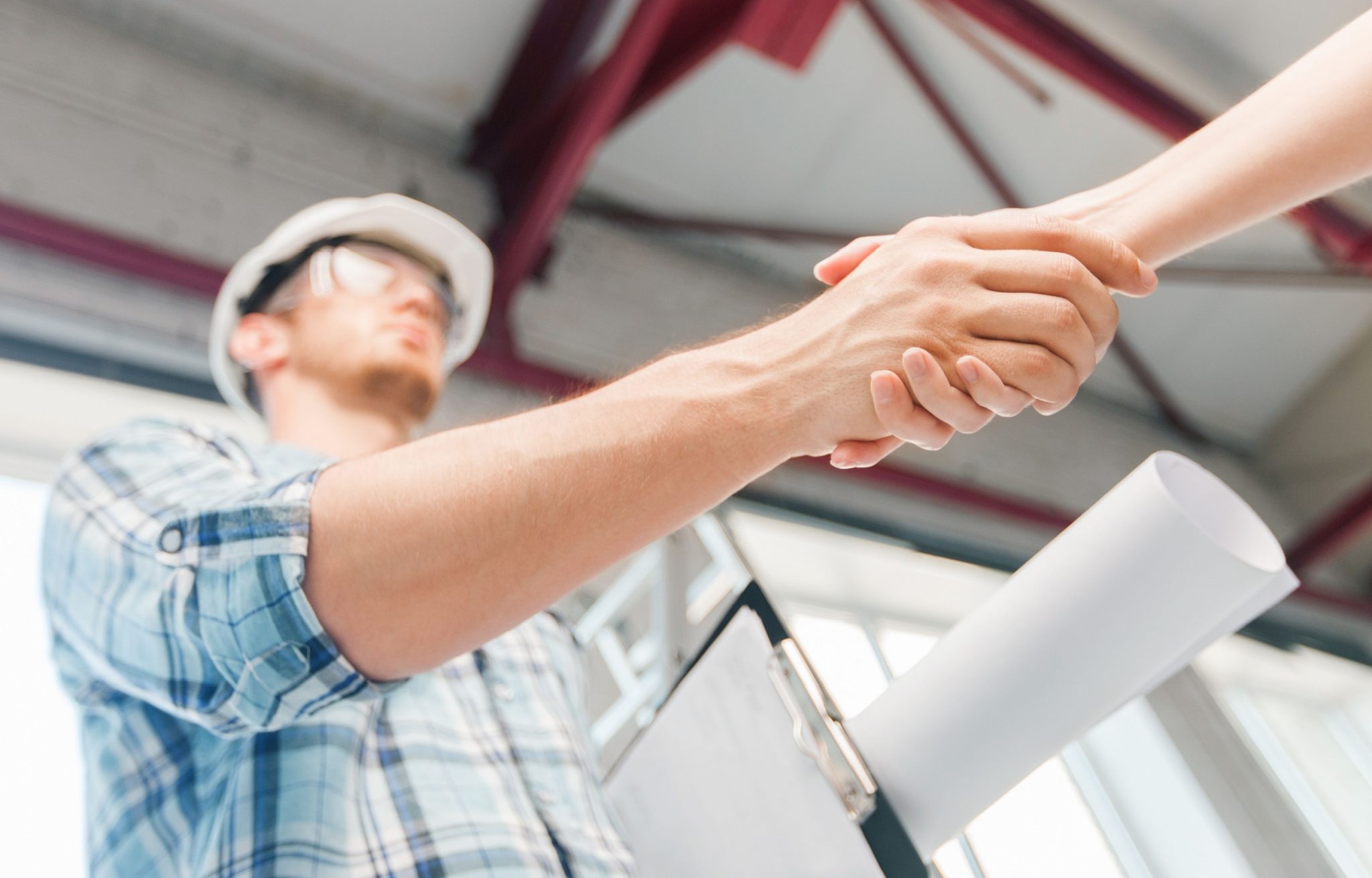 Your rental business needs maintenance, whether you're planning a major renovation, needing an emergency repair, or needing a maintenance team. Make sure to choose carefully. You don't just need a contractor; you're looking for someone you can rely on. You'll never have to search for qualified maintenance support again if you find a reliable contractor. An experienced contractor usually has a network of tradespeople who can assist. Let's find out how simple and less stressful it is;
Check the reputation of the contractor
When searching for the right contractor, you may be able to find them through:
Your friend, family member or professional acquaintance may know of someone.
Your friends, family, and neighbours are the best place to start looking for a trusted contractor. Contractors build their reputation and client base by relying on satisfied customers to advertise for them. If you are looking for a contractor who can complete a particular task, ask your friends who have had such work done for recommendations.
Reviews of neighbourhoods on websites
On popular sites such as Nextdoor, you usually get several leads, including contact information, when you ask for recommendations from neighbourhood discussion groups. In addition to receiving recommendations from neighbourhood sites like this, you'll also receive recommendations based on your neighbourhood itself.
Social media or advertising websites
To reach a broader audience, ask your social media followers for recommendations on contractors. You might get a few leads from people you wouldn't normally ask. It is also prudent to check out advertising or promotional websites where people where products or services are offered online. Verify any information you receive on these sites to ensure it is accurate.
Building, hardware, and construction supply stores in your desired area
Plumbers, carpenters, electricians, and other professionals can be found at your local hardware store or building supply centre. Just ask the customer service representative for their business cards.
How to Ask Potential Contractors the Right Questions
After you have found a few candidates, you can ask them these questions:
How long have you been in business?
How often do you do this kind of work? What is your experience with it?
Would you be able to provide references?
References are essential when hiring a candidate. References should include contact information so that you can follow up with them.
Were you satisfied with the contractor's performance and on-time completion?
Did the contractor seem well organized?
Did you find the contractor to be professional and easy to work with?
Have personal issues ever interfered with your work?
Did the contractor charge any extra fees?
Do you think this contractor is someone you would hire again in the future?
Meet with potential contractors
In order to determine the contractor's attitude to work, you'll need to meet with him (or her) in person. Here are a few key questions to ask them:
What is your experience in this field?
Is it possible for you to complete this project with the appropriate licenses and insurance?
Could you please let me know your availability?
You can decide if a contractor is a good fit for your rental property and for you based on the answers to these questions. The contractor should be able to provide you with an estimate of the work after you explain the details of the project, particularly if it is a major renovation. The estimates of potential contractors, along with the answers to your interview questions, should be compared.
Be clear about what you expect
Finding someone who can do the job correctly the first time is your responsibility as the property owner. In the event you rely on this person (or their subcontractors) for both basic and emergency maintenance, they will assist your tenant with maintenance issues and repairs.
If you are hiring a contractor, it is important to clearly outline the job details and what you are looking for. The contractor should be professional, punctual, and skilled. A contractor should be able to respond to emergencies as well as manage their time wisely.
Don't forget that trust is always and at all times a two-way street
It's a good idea to stay in touch with a professional throughout their career to address issues such as work standards and punctuality to prevent them from turning into bigger problems in the future.
When you want to make a contact list of professional contractors (electricians, plumbers, carpenters, painters, etc.) for your rental property, you must be professional, reliable, and communicative. You can also add the contact details of a trustworthy contractor to your contact list, along with the contact details of your lawyer, accountant, and other professionals who help maintain your successful rental business.