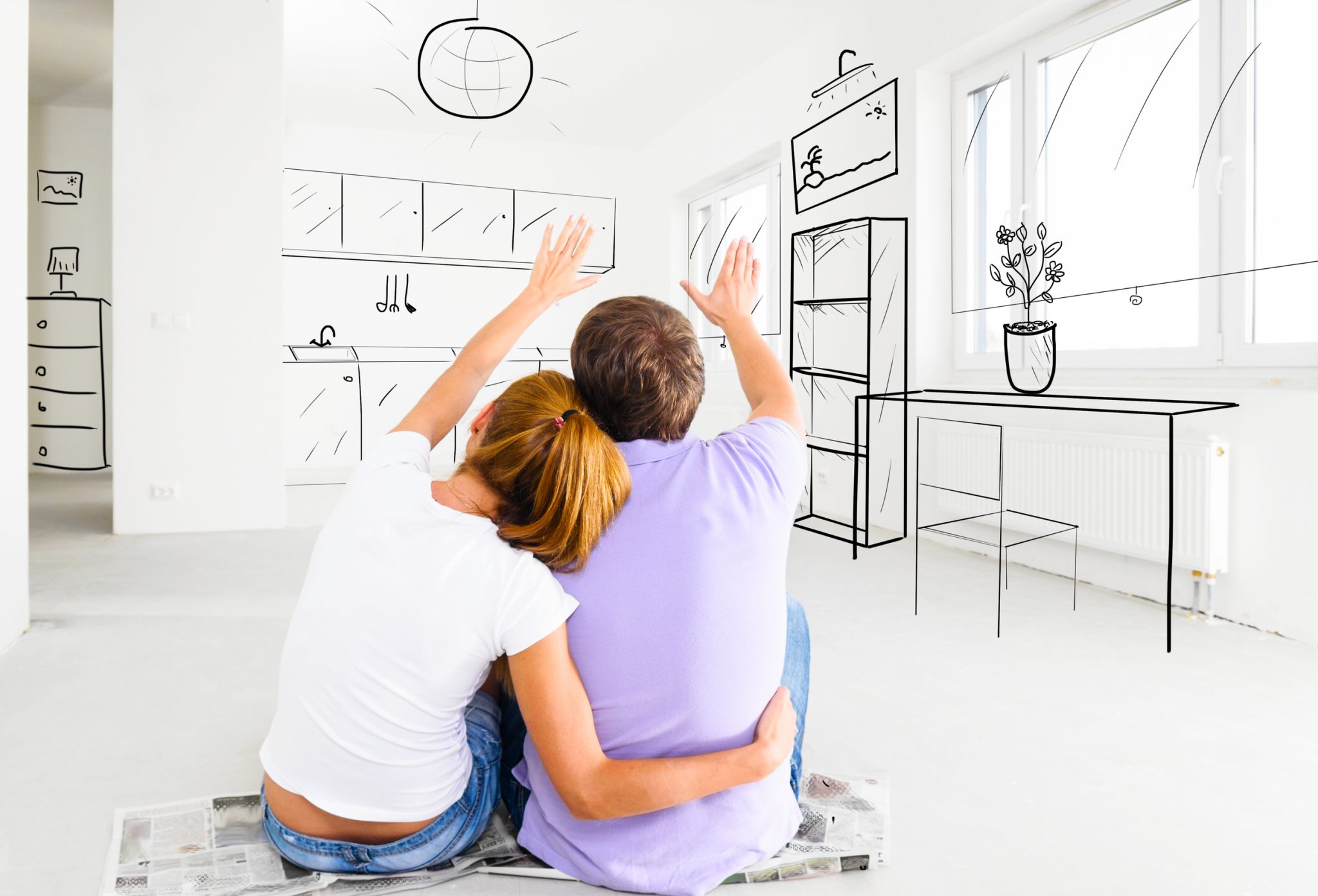 Couples usually consider the next step in their relationship, by buying a house. While this decision seems like an exciting new chapter in their lives, there's no doubt it is one of the most nerve-wracking stages in their relationship that can cause stress and pressure.
Buying a house can be fulfilling yet it is not an easy proposition as people should expect their share of the legwork and exert effort to get it done right.
There's no doubt that two heads are better than one, but couples often disagree on preferences and opinions which sometimes end up as heated arguments or uncomfortable circumstances that could affect your relationship.
However, when cooler heads prevail, most couples do get over the hurdle and come to terms by coming up with a compromise.
But why go to the trouble of getting into such disagreements when they can be avoided in the first place?
For couples venturing into real estate for the first time, open communication is important so they can make the best choice that both could agree on and avoid conflicts all the same.
Mutually agree on a budget
A lot of couples make the mistake of not setting a budget before deciding to buy a house. Having a budget helps them set their limits and focus on a price range that is doable and realistic for both.
When sharing the cost, both need to figure out if they can afford the mortgage repayments and how much deposit they may be able to raise to start the process.
This means factoring in all resources or income and how they both would be willing to set aside for the home payment.
Also, it is essential to factor in additional and hidden costs associated with purchasing a property, since it is likely substantial and affect their initial budget. Seeking professional advice with such matters helps ensure that their budget stays on track and they do not end up surprised when presented with these additional charges.
Engaging a financial advisor or accountant can help couples set a budget plan and make one that would suit their current financial standing and desired outcomes.
Couples can also start seeking options to secure a pre-approved home loan and give them a good idea of how much can be loaned to them and prepare them when the time comes to make an offer to purchase.
Agree on middle ground
Now that couples have a budget in mind, determining their preferences based on the design, structure, and overall value of your desired home is the next stage.
Of course, ideas and preferences tend to clash, but this becomes an opportunity to get it cleared and settled between them.
There needs to be a mutual understanding of what the couple need and want for their home to avoid a conflict of ideas and reassure them that their choices have been based on mutual preferences and desires.
Among the major considerations that both could agree on is the location, proximity from work, number of bedrooms, kitchen, etc.
As a good practice, each one need to prepare a list of their needs and wants, then compare those items on their list and agree on it. If either of them could not agree on the items, choose to find a middle ground on which both could agree and settle.
This will help develop their wish list and must-haves.
Explore homes together
House hunting can be exciting and fun, but it can also be frustrating especially when couples find things they could not agree on.
The process can be challenging and daunting with the competition ending up getting the upper hand on a price negotiation or closing a sale.
For matters such as this, it is critical to find professional help and increase their chances of closing a deal with less time and effort.
When inspecting prospective homes, take photos, videos, and make a list of amenities and features.
Establish benchmarks by writing down the pros and cons based on the inspection and allow them to compare notes on the properties visited and for them to make smart decisions.
Establish a minimum and maximum offer price
Regardless if it's an auction or a private sale, the right offer to close a deal on a property can be quite tricky.
The first thing for couples to do is to discuss and plan a strategy with their real estate agent.
Advise to set their limits firmly and avoid giving in to compulsive tendencies which could throw off their buying plan and make a costly mistake.
It is important to have several options to choose from rather than fixing their eyes on a single property.
Aim for long-term protection of assets or property
Ensuring the couple's property is properly and adequately protected is vital and they need to be aware of this.
For instance, the last reported bush fires that swept Australia disappointed some homeowners with damaged homes because their properties were underinsured and disqualified claims for those whose insurance providers do not cover damages or destruction caused by bushfires.
It is critical for couples to know and understand the details of homeownership, especially for new couples. Real estate agents need to make sure to conduct due diligence to educate and protect them from having problems that they may encounter later in life.