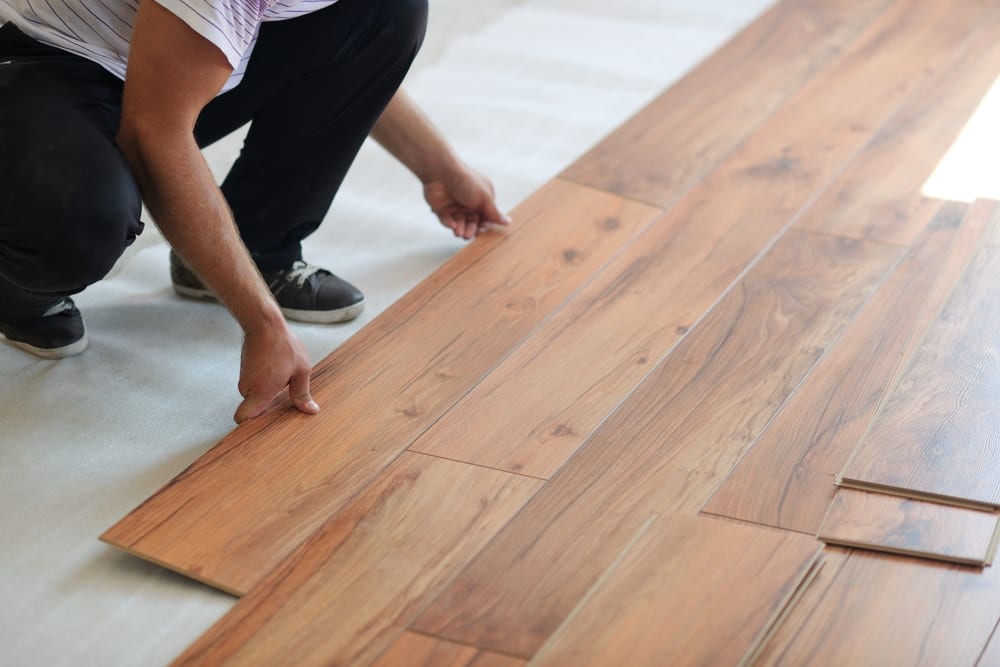 Adding value to your rental property is one of the best and proven ways to increase returns on your investments, especially if you have been operating your rental for a number of years.
By ensuring regular updates and improvements to your home, you'll also increase your chances of attracting more tenants and justify increasing rental rates.
Renovations can be your best option however it is worth acknowledging that it can cost a lot, so finding out the best and smartest way to target your property renovations is critical.
For one, tenants may have different preferences when considering a rental property and there are things that they do not mind having or not, which will help you identify where to focus your attention on.
Ensure that your renovation plans are hard wearing and require low-maintenance, instead of spending too much on aesthetics or décor that would not matter much with your existing or potential tenants.
Here are some of the most common and strategic areas that could help you with your renovation plans;
Bathrooms
Modern bathrooms have a lot of appeal to generally all types of tenants, but it does not mean that you need to spend much on having a spa or Jacuzzi installed to make it more attractive.
For most tenants, it would be enough to have good quality and durable fixtures that are nicely presented and fully functional. You get to save money from costly appliances and you can do away with maintaining strategic placements of basic fixtures.
If you can afford to have a walk-in shower installed instead of a shower-over-bath, this also makes it more convenient to use and easy to clean.
Kitchens
One of the most frequented areas in the home, kitchens are among the top-listed spots that tenants often check and consider as part of their decision-making process.
Tenants adore having a kitchen in good condition. It need not be state-of-the-art, but it is best to provide it with modern conveniences such as having a good range hood which helps prevent grease buildup on ceilings and walls.
Upgrading old and chipped benchtops with heat and scratch-resistant surfaces made of stone or good quality laminates can be good options. Just make sure to stay away from timber which could be costly to maintain and can easily get damaged when neglected.
Floors
Tiled floors are among the most popular choice since it is easy to maintain and repair if needed. There is a very wide range of colours, designs, and patterns that can easily be matched with the property interior.
Try to avoid threadbare carpets that can easily collect dust and other particles, as well as require more maintenance efforts.
For hardwood floors, you may have them sanded and polished to help ensure its longevity and reduce overall maintenance on your floors. Having them well-polished could help protect it from the damaging effects of liquid spills, dents, and scratches.
Appliances
If you have a bit of extra cash, you might want to invest in some additional creature comforts such as a dishwasher, washing machine, or clothes dryer. These are excellent add-ons that provide modern conveniences and a come-on for tenants.
Cooling or heating systems
In today's changing climate, air-conditioning is becoming more of a necessity than a luxury. Having reverse cycle air conditioning systems may allow you to charge a bit extra on rent, but it does provide a more comfortable living condition for tenants.
For split system AC, you may consider putting in some ceiling fans in the bedroom and enclosed living spaces to provide additional cooling when needed.
In colder areas, a heating system is a must and may also entitle owners to charge a bit extra on rent for it.
Targeting these renovation strategies may answer most of the creature comforts tenants would like to find in their living spaces. And of course, any improvement made on the property is tax-deductible, so you may be able to save more when you go on with these improvement projects for your rental property.