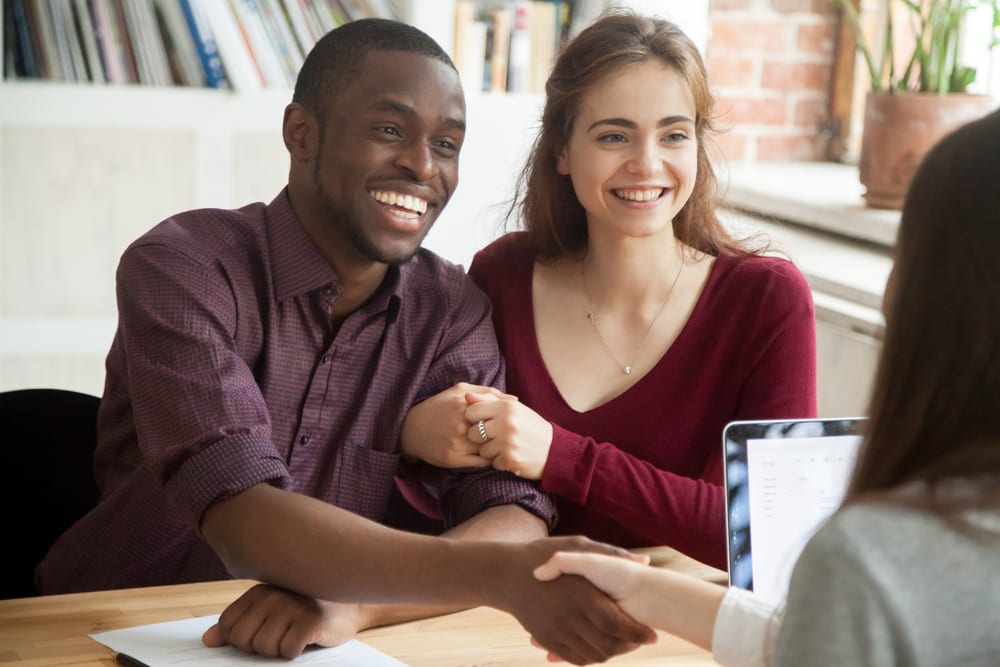 They say opportunity only comes knocking once. So if you find yourself looking at the perfect property for you, it is natural to want to jump on it as soon as you can. However, there are a few things you need to consider first, as it is possible to make an offer too quickly. But there are also situations where this is entirely the right move. What to do will ultimately depend on you and the property you are looking at.
Probably the most common situation where an offer is made too quickly is when you are not clear about your budget. If you see something you like and send in a quick offer without stopping to think if you can afford it, you're walking into a disaster. The owner might accept! And if that happens, you will find yourself in a very uncomfortable situation. Beware, as this happens more often than you might expect.
People can be unpredictable, and they aren't always rational. So even though there is a rule of thumb that the first offer is the best offer, this might work against you. If an agent is ambitious about a property, he or she may encourage owners to reject the first couple of offers, suggesting that if they wait, a better one will come through. But if an owner or agent is being unrealistic, what will ultimately happen is that they will come back to reality after the house has been on the market for a while, and after you have moved on. So while it may be tempting to jump in right away, there is value in sitting back and waiting, as this will allow for your offer to come through at a time when the owners are willing to accept it.
To really know whether or not you should jump on a property, the most important thing you can do is be very clear about your what you want. It's obviously essential that you decide on the number of bedrooms and bathrooms you want, but also come up with a more detailed list of the stuff you have to have. Ask yourself questions about parking, gardens, balconies, breakfast nooks, location, etc. While there are sure to be things you can live without, there are others that you cannot. This way, if you get sucked into a beautiful property, you can contain yourself more easily. It won't matter how beautiful the lighting is, if it doesn't have a two-car garage, it's not really what you want. This may cause you to miss out on in-demand properties, but it won't matter, since this is not what you really want.
This last point is naturally linked to your budget. It's not enough to just determine how much you can spend; you also need to pay attention to what you can actually afford; these are not always the same thing. Then, once you determine the number, get yourself pre-approved. With this combination, it might actually make sense to make a spontaneous offer. After all, if you're sitting in a house that has everything you want and is within your budget, what are you waiting for? It also doesn't hurt to have 20 percent ready to go for a deposit. That will certainly help sweeten the deal.
Finally, you cannot forget inspections. Houses can sometimes be deceiving. What looks like a beautiful home can sometimes turn into a dump once you get into the nitty-gritty. It will be a smart move to have someone on call that you can trust to come do inspections. This way, when you find a house you really love, you can have someone come in quickly to make sure you are not getting yourself into something really messy. This also demonstrates to the owners that you are serious, which will help you when it comes time for them to make a decision.
As long as you keep all of this in mind, it is possible to make an offer quickly on a new listing. If it's what you want, it's been properly inspected and it's within your budget, making a quick offer makes total sense. You should keep in mind that your first offer will likely be declined, so think about coming in a little lower than your maximum so that you can come back with a higher offer while still staying within your budget. If the property you are going after is in high demand, this might be the best way to make sure you have a real shot. Remember, it is the agent's job to sell for the best price as fast as possible, so making a quality offer quickly is a good way to make sure everyone wins.