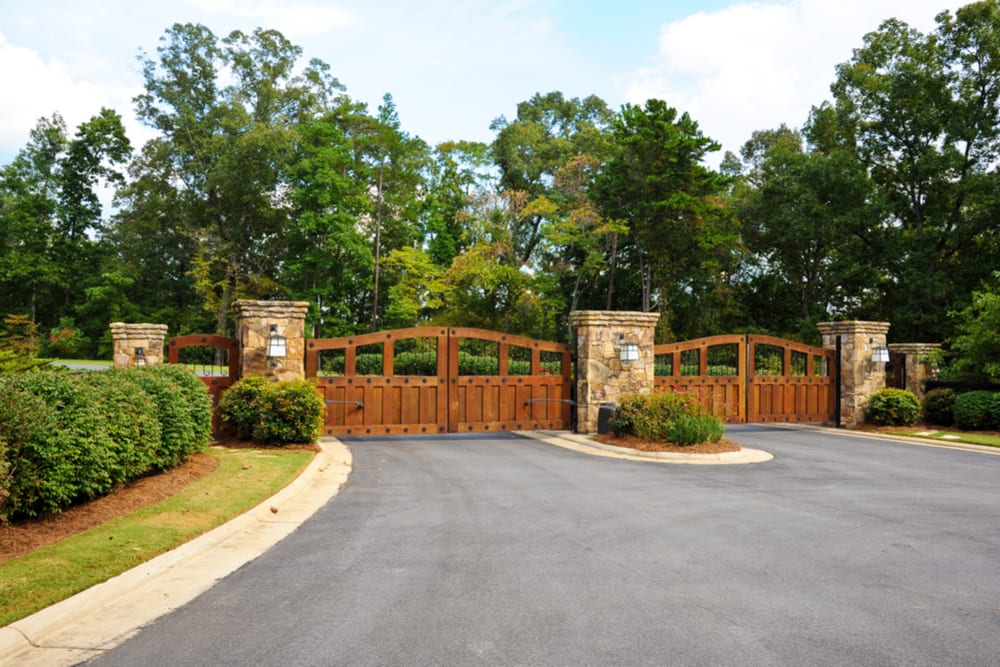 It's not all doom and gloom – although Australians favour larger properties (with the average cross-state number of bedrooms per house being 3), there are a number of benefits to downsizing.
However, making the decision to downsize can be a tricky one. Buying a smaller property doesn't necessarily guarantee less cleaning and maintenance work, and if it involves moving away from friends and family to find a smaller property in the outer suburbs or regional Australia, the loss of your inner network can breed unnecessary levels of stress.
As a result, moving to a housing estate can be an effective compromise – and it's becoming an increasingly popular option for Australians.
Although not for everyone, many who make the move find that the close proximity to people and amenities allows for a housing estate to cater easily to their social and personal needs.
Framed by well-maintained gardens and pristine fences, housing estates can be a little slice of the good life. However, it's important to think over whether or not housing estates are the right move for you. Here are some key points to consider:
Security
One of the biggest advantages housing estates have under their belts is the high level of security they can offer to their residents.
Gated estates mean access is only available to residents or those approved to visit, and ungated communities often have community watch programs – or at the very least, nosy neighbours with an unspoken agreement about looking out for each other to keep everyone safe.
If security is a big concern for you, this is ideal, but it can reduce you and your family's exposure to the broader community – something that's especially true in smaller estates. However, having caring neighbours close by is a positive influence on your kids and can help you to foster life-long friendships.
Maintenance
Generally speaking, housing estates have a specific roster and set of rules that apply to residents, ensuring they keep their properties in keeping with the rest of the estate. Whether this be making sure rubbish is picked up or mowing your lawn at least once a fortnight, residents are expected to keep their patch clean and tidy.
Some communities, such as Strata or Community Title estates specify exactly what you need to do, whereas others have it as an unspoken agreement for you to respect yours and each other's space. If everyone has their grass and hedges well-maintained, why would you let yours get out of control
Sense of Community
Less garden space is up for grabs in housing estates today, as larger properties tend to be put on smaller plots of land to cater for our taste for more spacious homes. Whilst that extra bedroom and open-plan kitchen might be worth it for some, others are going to have to contend with being a whole lot closer to their neighbours.
Whether this is a positive or a negative is largely up to you, but many housing estates are planned around this sense of community and encourage neighbourly engagement and interaction. There are large spaces in public areas for kids to play, dogs to run free and senior citizens to take in some fresh air and enjoy a walk.
Housing estates tend to have a different sense of ownership, with a much stronger sense of community, too. So, as a result, you don't have to love dogs and kids, but you definitely need to be able to at least tolerate them. For example, if you work from home, the constant distraction of football games outside and kids screaming past on bikes might be a whole lot to handle.
On the other side, however, if you're retired and are looking for something to do, housing estates will always have a project you can help out with, or people you can spend time with. It's a trade-off, and it's up to you to decide whether a housing estate home is the life for you.