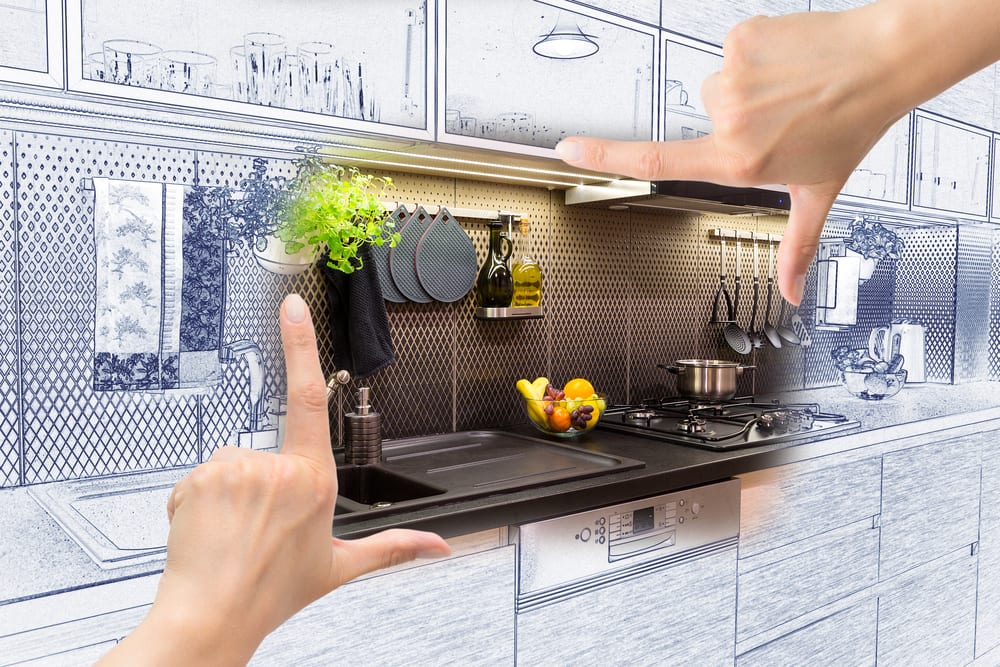 Back in the olden days, kitchens were dark and dingy little rooms at the back of the house – but now the tables have turned and kitchens are the proud showpiece of the modern home.
Gone are the days where the kitchen was simply a spot for cooking, but not it's the hub where everyone in the family sits to eat – as well as being an entertainment centre and the place to help the kids with their school work.
The kitchen is a versatile room and so it comes as no surprise that many common interior renovation projects that are undertaken, will often be quite expensive. If you're planning a renovation but are on a tight budget, have a look at our top 5 hidden costs that you might need to be wary of before proceeding.
1)   Designer's Fee
Given the importance of the kitchen, you might want to have the experience of a professional designer on board. They will be the experts on how to use the space you have available, as well as being able to match certain styles within the walls of the property and neighbourhood.
During the design phase, the designer may be able to flag up things that may be an issue at a later date in the renovation phase. If left unchecked, these issues could be costly in the future.
2)   Cooker Update
With the increasing popularity of cooktops, the homeowner need to decide between having a gas, electric, or induction hob. These are all great options, but there are several considerations to think about when selecting the correct cooker for you and your family.
In terms of cost and perspective, you need to keep in mind that changing from gas to electric or vice versa, could be quite costly in the short-term. Gas line fitting and electricity conversions can be very costly, so think about if you can realistically make the switch.
3)   Benchtop Materials
When it comes to benchtop materials, there are endless possibilities for you to choose from. Natural stone, porcelain, concrete, timber, steel and laminate are all top options – no pun intended. The pricing for each will vary greatly though, so have a good ponder before buying.
4)   Flooring
Flooring is a big commitment and can be a subtle yet major feature in a kitchen conversion. A new design may uncover an area that needs treatment, so don't be afraid to get detached from your lovely old flooring.
If you commit to a new layout then you may be faced with a significant upgrade cost to lay new flooring – so think about whether it's appropriate to go for an entire new relay, or whether you'll keep the existing layout.
5)   Appliances
When purchasing new appliances for your kitchen, you'll need to think of it as an investment. Sure you can buy cheap when you're on a budget, but that particular machine might fall foul of high repair or replacement costs as a result.
It's still important to shop around for the best price, so that you can get the most bang for your budget. New appliances are likely to be the biggest cost following the joinery of the kitchen fittings, so make sure you've budgeted accordingly.