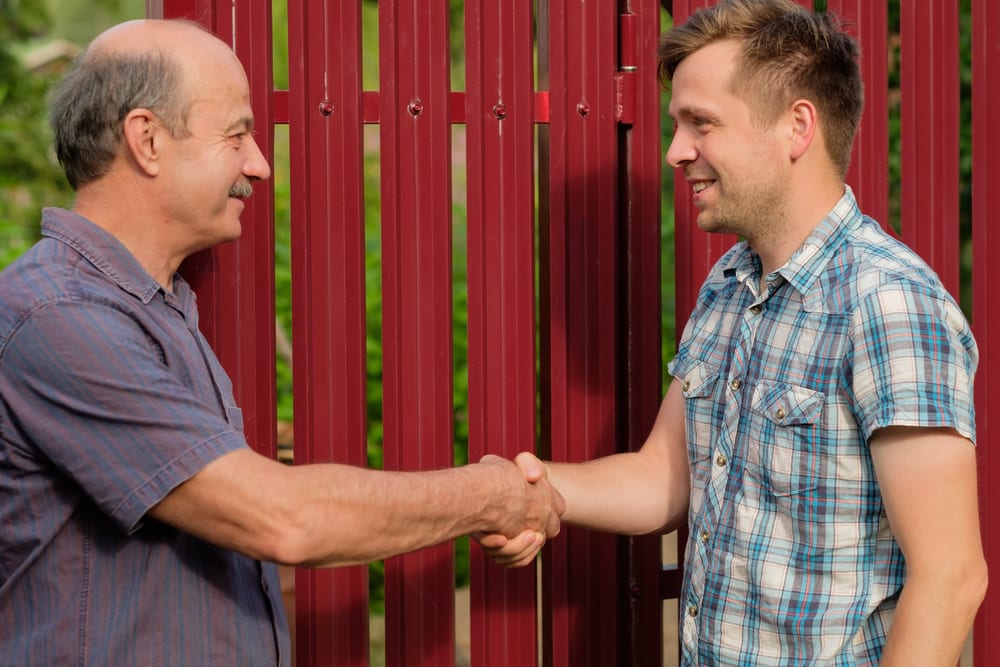 Renovating a new or existing property is a tough challenge on its own. But throw in some cranky neighbours and you have the perfect recipe for potential project disaster.
You must always remember that the people living around you deserve the same courtesy as you'd expect from them if they were renovating – Unhappy neighbours equals an unhappy time.
So how do we keep the peace with the neighbours while amidst the banging and clanging only meters away?
Let's take a look at a few pointers that will help ease the frustration levels on both sides of the fence.
1. Consider who is nearby
It's important to consider just how much a renovation project can impact the people living around you.
What are their living situations? Do they have young kids or a new born baby? Does the guy next door work early morning shifts? Who will you be keeping awake?
Those are just a few questions you should be asking yourself before you begin penciling in the when's and what's of your renovation.
2. Look at the end result first
Take a look at your project from the broadest perspective first. Review how the scale of the home or renovation job will affect the living area, space or neighbourhood.
Will your plan block a neighbours natural light or obstruct their view? Will it cast shade over anyone's yard, and how will that affect their happiness? The easiest way to keep on their good side is to include them in your plans.
3. Have a chat to your neighbours
It's a good idea to go and have a sit-down with your neighbours well in advance of beginning any planning, let alone building.
Explain to them exactly what you want to do and give them the opportunity to ask any questions or raise any concerns that they may have.
Getting on the front foot with this is your best bet, as neighbours will be happy to see that you're considering their home and lifestyle as well.
4. Discuss your neighbours with the builder
Let your builders know about your neighbours, their opinions and any suggestions or concerns of theirs that may interfere with the project.
When the people responsible for the construction are well-informed (and well in advance), there is a much higher likelihood of amending any plans or disagreements to ensure some middle ground is found between all parties.
5. Consider personal space and privacy
Depending on the nature of your proposed renovations, disrupting your neighbour's routine can sometimes unfortunately be inevitable. It could be loud and require a significant amount of space to ultimately get things done.
If this happens to be the case, it's crucial to do your best to minimise the disturbance as much as possible.
Once the renovations have been completed, always personally thank each one of your neighbours for their patience across the duration. Taking over a bottle of wine would imaginably go a long way as nice little thank you too.