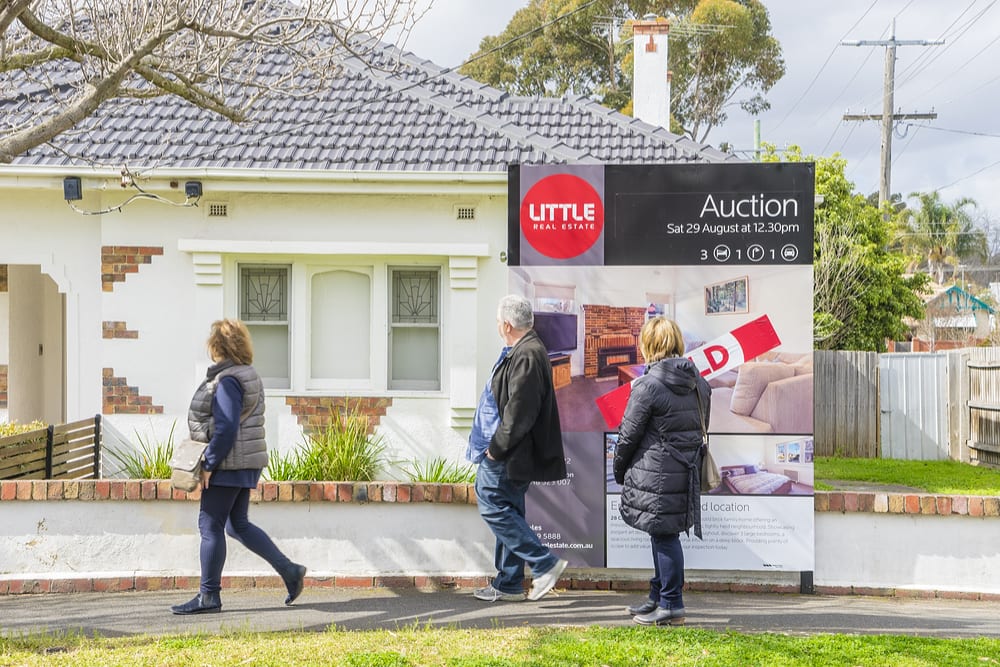 In the real estate world, there's not much worse than the disappointment of missing out on a property that you love. At auction, we often picture our lives in the house that we're bidding for – yet sometimes the dream slips away when the bidding gets a bit too high.
When this happens time after time at auctions, it can be enough to make you give up on ever owning a home. Before throwing in the towel however, let us teach you about a few strategies you can use to get an edge over the competition – all without going over the budget.
Think About Your Offer
In nine out of ten cases, the seller will always accept the highest offer. Whilst it may seem reckless, you should forget about going in low to start with. This will create a buzz around the property as people will recognise that it's going for less than it's worth. Make sure you start strong with your highest offer.
Whilst going in high will potentially leave you high and dry, it will also mean that many other bidders could be scared off – leaving you to nab that house of your dreams.
There are cases however, where a seller will let a property go to people who don't bid the highest. For example, some property owners have spent decades in their home. Sellers such as this are more likely to let the property go to people who will love and enjoy it as they have.
This is a stark reminder that sellers have a motive behind selling. As a buyer, you should consider how a seller might feel about their property, and if you can do anything to tip the scales in your favour – not just financially.
Examples of said situations, might be when a seller is in financial troubles, or has just purchased a property and needs a quick sell. Perhaps they're downsizing and need a longer period of settlement to find another home.
In such cases, the seller will be looking to secure an unconditional offer – i.e. an offer with no conditions that could make the sale fall through. This will ensure that the sale is solid and will be over and done with quickly.
Making Your Offer Attractive
One way to make your offer infinitely more attractive, is to make it an unconditional cash offer. Whilst this is ideal for sellers however, as a buyer you can put yourself at a disadvantage – so don't put yourself in a risky position unnecessarily. Cash offers can cost a buyer if you fail to get the required finance to complete the purchase.
You'll also want to avoid putting in special conditions to your contract with the seller – such as making the purchase subject to sale of another property in the ladder. This will make the sale less certain – potentially causing your purchase to fall through. This will surely put your offer lower down in the pile for the seller.
On the other side of things, you could think about including attractive clauses such as changing the settlement period to suit the seller, or offering a period of leaseback. Such conditions can help you to secure a property at a more reasonable price.
Being a "qualified" buyer will stand you in great stead with a seller, as it will demonstrate that you have the required financial pre-approval in place. This makes your offer look good on paper – especially when accompanied by a large deposit.
Bypassing the competition completely however, can be done by looking for off-market opportunities through agents, word of mouth, letterbox drops and seeking buyer agent help.