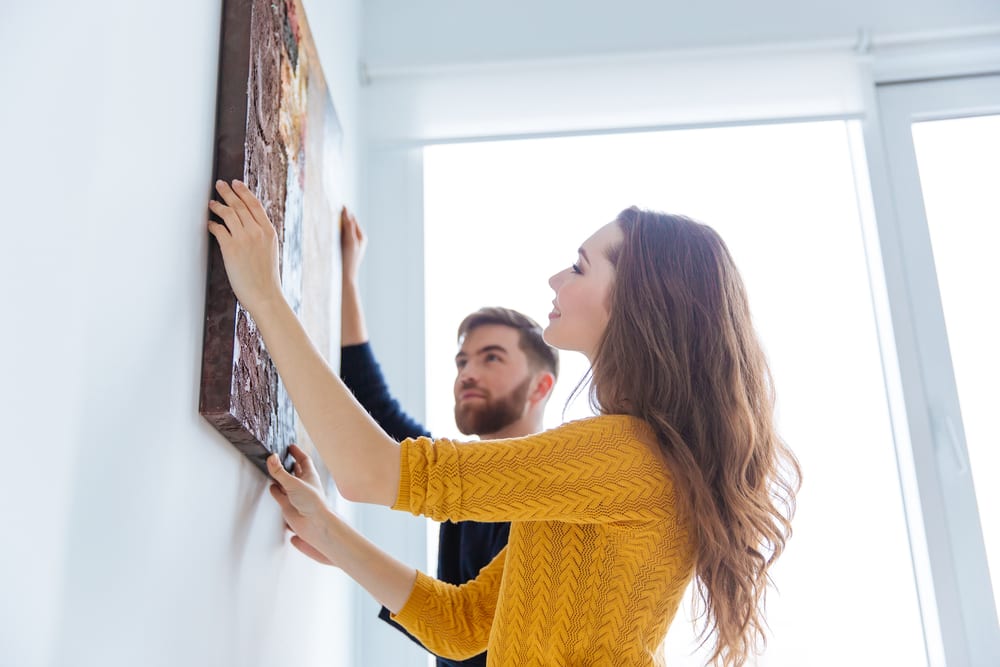 If you're saving to buy your own apartment, or planning on taking a step onto the property ladder, you'll be forgiven for being somewhat jealous of the person who owns the property you may be renting. We'd all love to be landlords – raking it in left, right and centre.
Maybe you're thinking "if only we had $800k lying around" – that way you could buy up a property and start watching the cash roll in every month. This is nearly always the case for people who are renting somewhere fancy.
Don't worry though – there are ways that you can really own that rental space. We've got some tips and tricks that'll help you add some individual style and flair to your rental apartment, without forcing you to sign your life away.
Get Arty
The top piece of advice is to hang some art up on the walls – it's a sure-fire way of adding some personality to your rental property.
Art is subjective, and a very personal expression – so any art that you collect and hang on your walls will show off your personality in abundance. Make sure you seek the permission of your landlord however, as they don't all like tacks sticking out of their lovely, flawless white walls.
Don't just look to paintings though – think about using print art and sculpture to exhibit your personality. Be mindful though, that you may need to repair any damages to the walls that could be caused by hanging your masterpieces.
Go Nuts With Wallpaper
If you're all about that bold, eclectic look – why not consider wallpaper? Even a cute but subtle motif on wallpaper could be an ideal way of making your rental property, a bit more homely.
There are a whole range of removable wallpapers out there on the market right now. These wallpapers don't require paste or glue, which can help you to add instant vibrancy to the property. They will also eliminate the cost of putting the property back to its original state.
Wall decals are also an easy way to update the look of a room – especially in kid's bedrooms. These can be easily changed as the kids grow up.
Don't forget that you must ask your landlord first, to make sure you aren't in breach of contract.
Pull Out That Green Thumb
One of the oldest methods of sprucing up any property, is the use of indoor plants. Humans have long been fascinated by the idea of putting plants into pots and keeping them indoors for viewing pleasure – so why not get involved in this ancient art?
Using plants is also one of the most cost-effective ways of sprucing up your rental property.
Do It Yourself
Whilst you'll definitely need permission from your landlord – a little bit of DIY can go a long way towards making your rental property more homely. You can lay floating floors on top of the existing flooring. This will add a touch of style and functionality to the floors in your apartment.
You can also get to painting, but beware – you may be asked to put the property back its original state when your tenancy comes to an end.