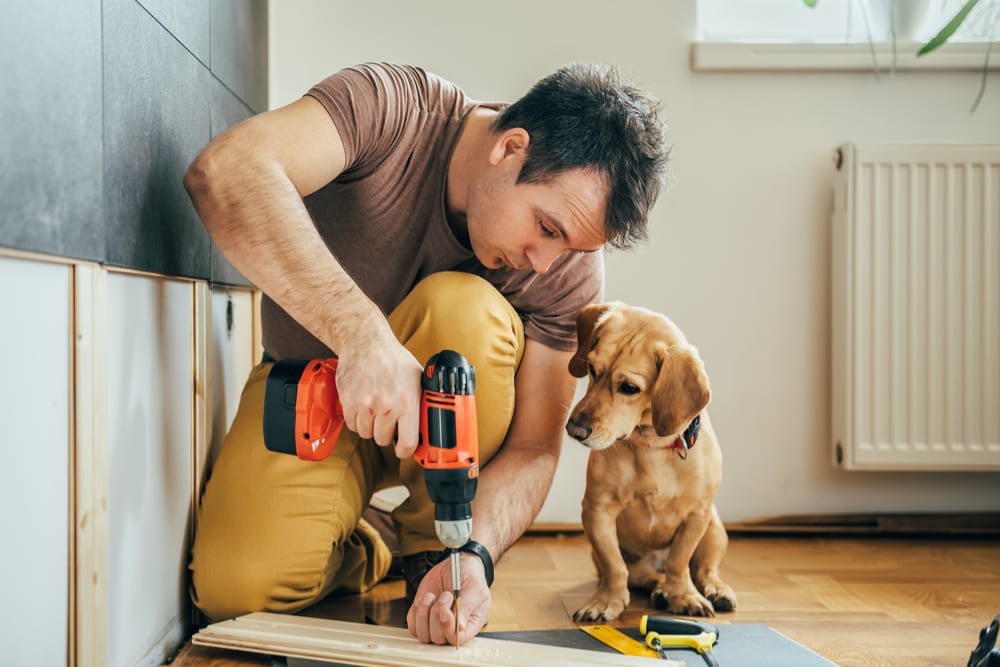 Your home may need a makeover, but that doesn't mean you need to spend the entirety of your bank balance on all the latest furnishings and designs. In fact, there are loads of ways to spruce up your property whilst keeping cost and effort to a minimum. We've handpicked the 30 best ideas in the checklist below, so you can get started straight away.
Wallet-Friendly Ways to Spruce Up Your Home
First things first:
1) Nail your first impressions – add a new coat of paint to your front door.
2) Have a clear out – if you've got less stuff, you'll have more space. Show any items you don't need any more the black bag, or consider donating them to charity if they're still in good repair.
3) Work on functional storage – reduce clutter around your home by picking up some functional storage, such as cubic wardrobes or modular shelving.
Your living room:
4) Pick up a new pair of curtains in vibrant colours, and use a rug to complement them.
5) Check out the bargain bins in shops or hunt through your own storage for old plates. Find some plate hangers at a craft store and there you have it – a brand new wall feature.
6) Purchase some mismatched photo frames, fill them with old pictures and hang them on the wall.
7) Add some mirrors to your walls to instantly add depth, size and light.
8) Introduce an element of the outdoors to your living room by buying some potted plants and dotting them around the corners.
Your kitchen:
9) Brighten up your dinner parties with a range of bright, colourful plates, mugs and bowls.
10) Coat your kitchen windows with herbs potted in colourful planters for an aesthetic item that also serves a functional purpose.
11) Freshen your kitchen table with an oversized bowl containing ripening fruit. You can also fill a vase with citrus fruit or apples.
12) Throw a new coat of paint over your fixed appliances. Crackling, faux finishing and glazing are all visually-appealing as well as kind on your budget.
Your bedroom:
13) Give your bed a facelift with a new duvet set and quilt. You can also pick up some mismatched pillowcases to give your bedroom a contemporary feel.
14) Trade in your family photos for large nature portraits, or framed inspiring quotes.
15) Bring fresh scents into your bedroom with potpourri in winter and fresh flowers during the summer months.
Your garden:
16) Give your outdoor furniture a lick of paint to instantly transform the space.
17) Add brightly-coloured cushions to any outdoor chairs, looking particularly for weather-proof fabrics to ensure they stay in the same condition rain or shine.
18) Purchase some fairy lights and garden lanterns ready for any evening barbeques to set an ambient atmosphere.
If you're considering making larger purchases to get your property looking its best, such as furniture or fashionable fittings, don't be afraid to ask for a discount. Most large shops are keen to shift their stock, meaning they'll be willing to take a little off the top to seal the sale.