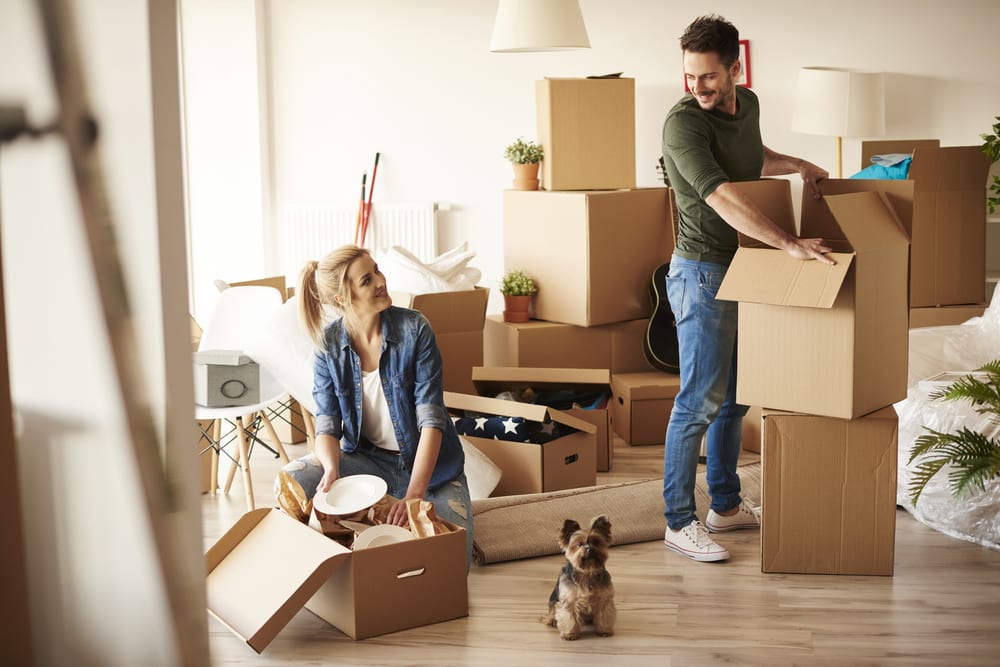 What's the Best Property Type for Your First Home?
Houses come in all shapes, sizes, and designs, and each residential property type has its own unique perks and limitations. With so many exciting house and land packages and real estate options available on the market, it can be difficult to find the right type of house as a first-time buyer.
Typical Residential Options in Australia
Ready to shop for your first home in Australia? If you find yourself getting lost while exploring a multitude of new home designs, and you need to know what other aspiring home owners buy, here are the most popular choices:
Flats
These modern sky-rise dwellings are glamorous options for those who want to live in commercialised areas, such as in Sydney, Melbourne, and other major cities. The advantages include quick and easy access to the heart of the urban centre and the convenience of living near workplaces and large businesses. In this type of dwelling, you often share the entire building with other occupants.
Flats or condos have two subtypes: studio and duplex. Studio units refer to flats that have no division between the living room and the kitchen and is commonly known as the Bachelor's pad. On the other hand, duplexes refer to two residential spaces that share a wall and have the same entrance. Duplexes are popular due to the reason that two separate owners are paying for one property.
Single Family Homes
Single family homes refer to detached houses that are built on one plot of land. Typically located outside the central business district and found in inner suburbs, these homes provide living spaces away from the bustling big city.
Variations of single detached homes include Terrace Houses and Federation Bungalows; the primary difference is the style. Terrace Houses, which can be Victorian or Edwardian in structure, are inspired by 19th-century European architecture in which brick and stucco coverings are used.
On the other hand, Federation Bungalows are adopted from Bengal dwellings, and they are mostly attractive single-storey houses with sloping roofs, spacious porches, and amazing verandas.
Recommended House Types for First Timers
Now that you know what other people are buying, the next step is to narrow down your choices and filter the most suitable ones for your standards and needs. If you are a first-time buyer, here are the most ideal options, and what you can get from them:
A big, modern detached house situated in an outer suburban area
Suitable for first-time buyers who have or are planning to have children and pets
This traditional Australian dream house offers plenty of interior and exterior space, thus providing freedom of movement for family, children, and pets. Expect three to four bedrooms, several bathrooms, and dual garages. A large detached home is available in stock, which can either be only a few years old or are off-the-plan.
However, due to the location, possible downsides of owning this property type include a slower growth of capital value, limited means of transportation, fewer local amenities than those in inner suburbs, and more travel time going to the city for work or education.
A small home built on a subdivided block
Suitable for first-time buyers who prioritise affordability and proximity to urban areas
If budget is a concern, this is a more affordable way to own your first home on a middle-ring suburb. Not only does it come at a lesser price than large, standalone houses, but it also allows you to save on transportation as you will be living closer to the city. Plus, it also saves you time commuting to work or school. Plenty of amenities is also within your reach. Furthermore, you will get to enjoy your very own small land parcel without the body corporate fees.
This type of home is typically a duplex in which you will be sharing a wall with a neighbour. So, with that said, the potential downside is that you find noisy neighbours living alongside with you. There is also a possibility of outgrowing this type of home in the near future if you are planning to grow the size of your family. Thus, this choice is more suitable if you live alone or with a few loved ones.
Over to You
Whether you prefer big houses or small types, choosing your first home is all about satisfying your needs and meeting your lifestyle. Whatever property type you like best, we at iProperty can help you find your dream home with our selection of residential properties for sale or rent.