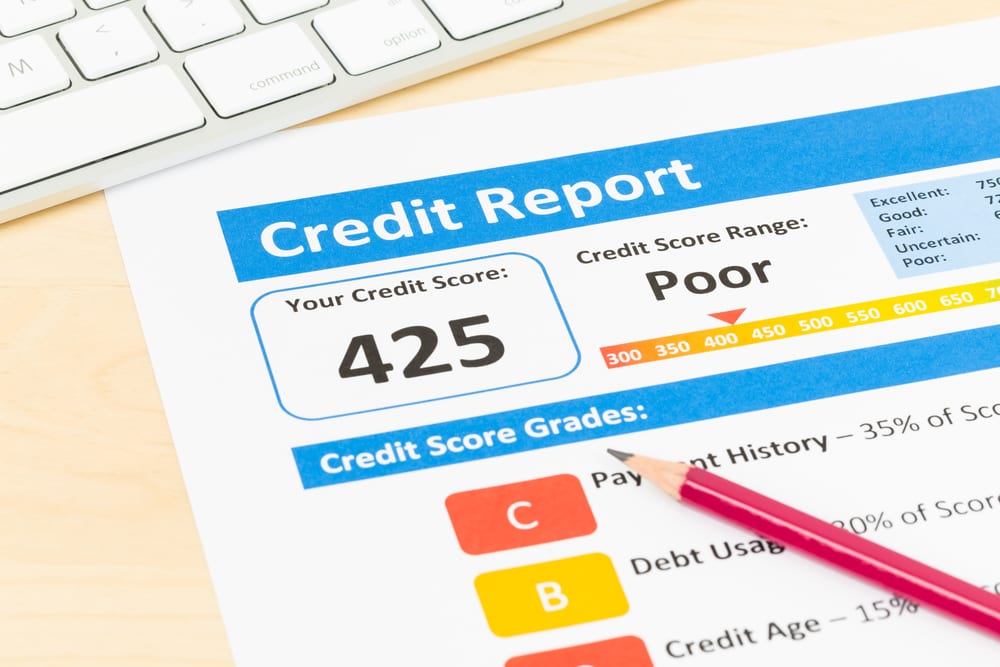 If you've ever applied for a rental, you've probably wondered what your credit history has to do with your eligibility, and an agent's selection criteria. However, in the same way we apply for finance, your personal credit report will be something taken into account when renting your next place.
Not familiar with credit history? We'll explain a little further.
Your credit history is considered by financial institutions when you wish to take out a loan. It is assessed and evaluated to determine whether you're able to make loan repayments, as well as still afford to live comfortably – put simply, it is a record of your financial history.
Unfortunately, there are lots of things that can mark negatively against your credit report, with bills generally being a common struggle among many. For example, if your bill debt is over $150 dollars and more than 90 days overdue, even this could affect your credit history.
In addition to debt, applying for finance multiple times in a short period in which you've been knocked back will go against you as well. If you are declined for finance from one particular lender, it's always best to leave a significant amount of time between then, and visiting the next one.
How does this relate to a rental application?
Just like a bank or a lender, landlords are looking for tenants who have clean, or positive credit histories.
Sometimes they will request your report to determine whether you have had previous difficulties paying rent or bill payments. However, agents and landlords are only allowed access to the second section of credit reports, known as Public Record Information.
This includes information such as debt-related court judgements like bankruptcy and other financial declarations. It will likely be difficult for you to be accepted as a tenant with these stamps against your report, as this sort of history paints a pretty bad picture, and could be hard to fix.
What happens if I don't have a credit history yet?
The problem with not having a credit history is that landlords have nothing to base their decision on.
This is considered being 'too clean' in terms of financial history or health, and is most often seen amongst young people leaving home for the first time.
Never needing to apply for finance before, teenagers and school-leavers may find it exponentially more difficult seeking approval for a tenancy.
The best way to get around this is to simply submit proof of income (including multiple pay slips) and your most recent bank statement that shows your savings and spending habits.
If your landlord can see you've got some savings and a stable income that easily covers the rent, you shouldn't have too much of a problem getting approved.
Tenant Databases
Landlords can use a tenant database as an alternative to a credit report request. Tenant databases are operated privately with their purpose being to assist landlords with tenant records relating to previous performance.
The only people who are on the list are 'bad tenants' for reasons such as:
Damage to properties they've rented.
Breaching tenancy agreements.
Failing to pay rent on time, or failing to pay at all.
Owing an amount that exceeds the bond.