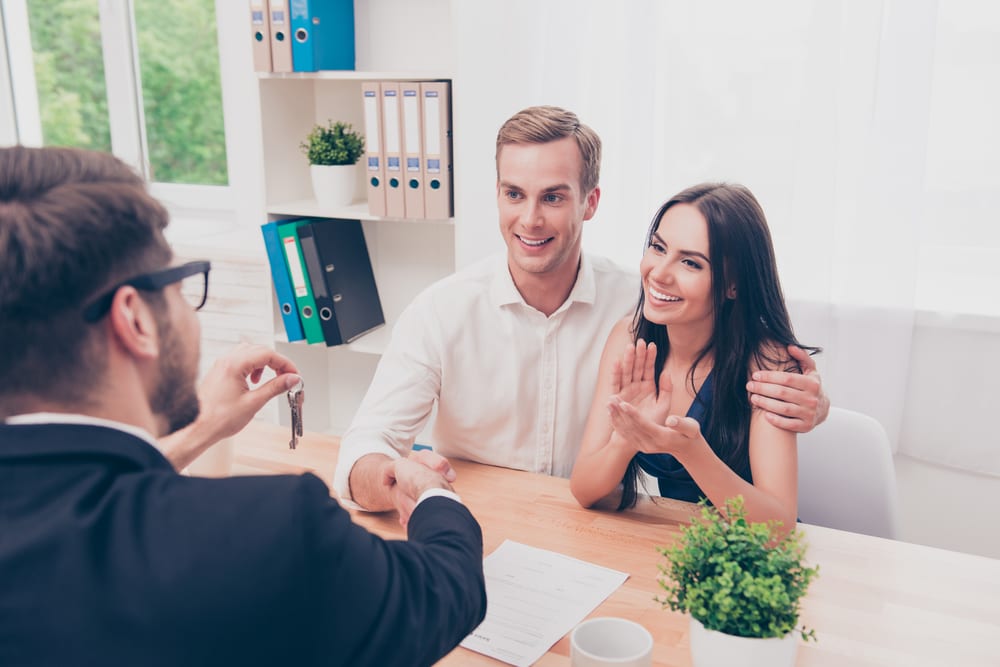 Regardless of what part of Australia you're from, buying a home or an investment property can be an amazingly frustrating process. Oftentimes several buyers are competing for a particular property, with some having professional experience in the field.
The importance of understanding the processes are imperative, which could mean the difference between securing a home and giving it away to someone else.
Let's take a more refined look at some of the steps involved with searching for, and buying a property.
4 Ways to Purchase Australian Property
There are four common methods to buying a property in Australia. Sometimes depending on where you live can influence which following process is taken.
Private Treaty
This is one of the most common and most standard forms of purchasing. A private treaty sale is where a vendor has a set price for the property and a real estate agent will negotiate with each buyer on a price as closest they can achieve.
At an Auction
A public sale in which interested buyers will bid for a property. A minimum price is set before the auction (known as the reserve price), and the bidding begins.
If your bid exceeds the reserve price and you are the highest bidder on completion of the auction, the property is yours and you'll sign a contract immediately.
Buying by Tender
A single offer is put forward to the seller with a five or ten percent deposit. This offer will either be accepted or it won't. The discretionary nature of buying by tender encourages buyers to submit their absolute best offer upfront, weeding out time-wasters and promotes an efficient, convenient sale.
Off the Plan Purchasing
Buying off the plan means to buy a property that hasn't been built yet. You will see the plans for the construction and purchase the proposed version of what the property will be. However, by the time it's built there may be slight changes in the plans due to many circumstances throughout the process.
The upside to buying off the plan is that the housing is generally a lot less expensive to purchase.
Financing a Property: Costs Involved
There is a significant amount of hidden expenses when purchasing Australian property. Some of these include:
Stamp duty – a government tax in which the value of your property determines the amount payable.
Legal fees
Mortgage duty and land tax
Pest and building inspections
Loan application fees
Title Registration
Strata and Council fees – after settlement.
Searching for Property
Buying a property is associated with an extensive amount of research and homework. Scoping out locations can prove to be a real head-scratcher.
There are a number of Real Estate portal sites to view listings on, which are a good place to start. If you'd like to get a grasp on the analytical side of things, then perhaps market data reports are a great way to begin.
Two great online informational sources available are:
Australian Property Monitors
CoreLogic RP Data
The data will help you decide on what type of property you'd like to purchase, and provide reasons why one kind may be a better buy than another.
It's also worth going directly to your local real estate agent and asking them what's on the market in your desired area. A local newspaper can surprisingly still provide valuable market and price comparison information as well.
Always remember to inspect the property personally, and do a good job of it! No one wants to purchase a house then later discover there are a world of structural problems waiting to be repaired. Pest and building inspections are also highly recommended.
The Buying Process
Private Treaty
Work out what sort of offer you want to make. Some buyers will dive right in with their highest offer boasting a 'take it or leave it' attitude, however some will start small and increase with negotiation.
An agent is legally obliged to submit your offers to a vendor, with negotiation continuing until an offer is accepted.
Auction
Auctions have stringent rules that must be abided by when bidding for a property. Most states require you to register beforehand as well.
The seller is allowed to make a bid during the auction called a vendor bid and the reserve price is also decided upon.
The highest bidder signs the contract immediately after the auction and pays their deposit.
Contract Exchange
Signing the contract should only occur after:
You're happy with the contract's conditions.
You've been over them with your solicitor.
You thoroughly understand everything included.
Settlement
Settlement should be ready to take place around six weeks after the contracts have been exchanged. This is the day the bank releases the funds to the vendor and you receive the ownership documentation.
Now, take a deep breath – it's all over! And congratulations on your property purchase!