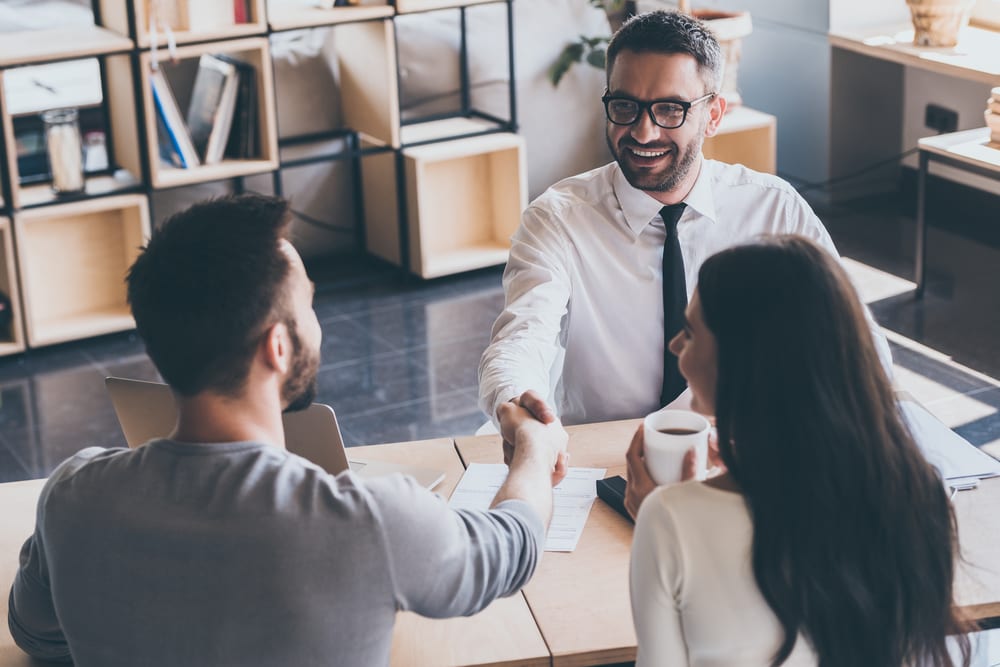 Property marketing has also changed a whole heap over the years. Gone are the days of hammering a sign into the front yard and waiting for a buyer to come trundling along – it's all online these days.
Let's take a look at the top 10 things to consider before you choose a real estate agent.
1) Avoid 'Free' Agent Recommendation Websites
Recently, there's been a spate of websites claiming that they can remove any guesswork and find you an agent for free. These sites should be avoided like the plague, as they require the agent to give them commission/payment in order to secure business.
The best agents will be able to earn a living without paying for their business – using such sites is a real risk, so make sure you don't get sucked into their tempting offer.
2) Does The Agent Know Your Audience?
When you talk to a prospective agent, it definitely pays to pick their brains about how they intend to market your property. In particular, who they'll be aiming it at. You'll want to have a specific target audience in mind, as this can really increase the chances of making a sale.
Armed with the knowledge of your intended audience, the agent can also give decent advice on potential decoration and stylings you might want to consider.
3) Are They Using Market Data?
Agents have access to a whole host of property data. This makes them informed when it comes to deciding how to sell a home. Having a healthy grasp on the local market data will be essential to setting up a pricing guide, type of sale and how you can set your property apart from the others on the market.
4)   Does The Agent Have Local Know-How?
Make sure that you have an agent on board who is an expert in your local suburb. Do they know where the schools and other amenities are, as well as local crime stats and cool café locations. Knowing where these local attractions are will be a big selling point for potential buyers.
5) Multi-Channel Marketing Campaign Ability
Many agents don't have their clients' best interests at heart when they suggest that you have a minimal advertising budget. An effective campaign can add tens of thousands of dollars to the selling price – potentially helping you reach a sale faster.
Make sure you ask your agent which kind of marketing channels they will be using to push your property – you'll want them to have a varied strategy.
6) What Digital Listing Types Are Out There?
Unfortunately, not all property listing sites are created equal – especially in this digital age. Make sure that your agent clarifies which type of digital listing services they will be using. The likelihood of your listing reaching potential viewers depends on this simple choice, so make sure your agent understands how number of views and buyer inquiries generated might impact the sale.
7) Getting Onto Social Media
According to Facebook's latest research, the second highest selling product/service on the website in Australia, is real estate. With 11 million Australians on Facebook every day, it's becoming even more important to utilise the social media supernova to flaunt your property to potential buyers.
Agents can use their pages to feature your property, but it is important to ask the agent how they intend to place your property on social media. The best agents will understand the value of social media, and how it can help you connect with potential buyers.
8) Ask About Their Database
Behind every single decent agent, is a solid database. You should enquire as to how your agent intends to promote your property, based on their existing database of buyers.
That said, an agent's database cannot be the sole factor of reliability – the key to driving house prices higher is the competition between buyers. This will help to give the property extra exposure.
9) Professional Photography And Video
You'll want to quiz your agent as to whether they'll use professional photography and video equipment/skills for your listing. With so much technology available, and the digital revolution, it's imperative that your property looks as professional as possible when listed.
Having good videos will showcase your property's best features, including giving potential buyers an idea as to how they might improve it themselves.
10) Commission
Don't be tempted to go with an agent who has the cheapest fees. This can be a real draw for many sellers, but when it comes to selling a home, you get what you pay for. Always put quality over quantity, as it'll show during the selling campaign.