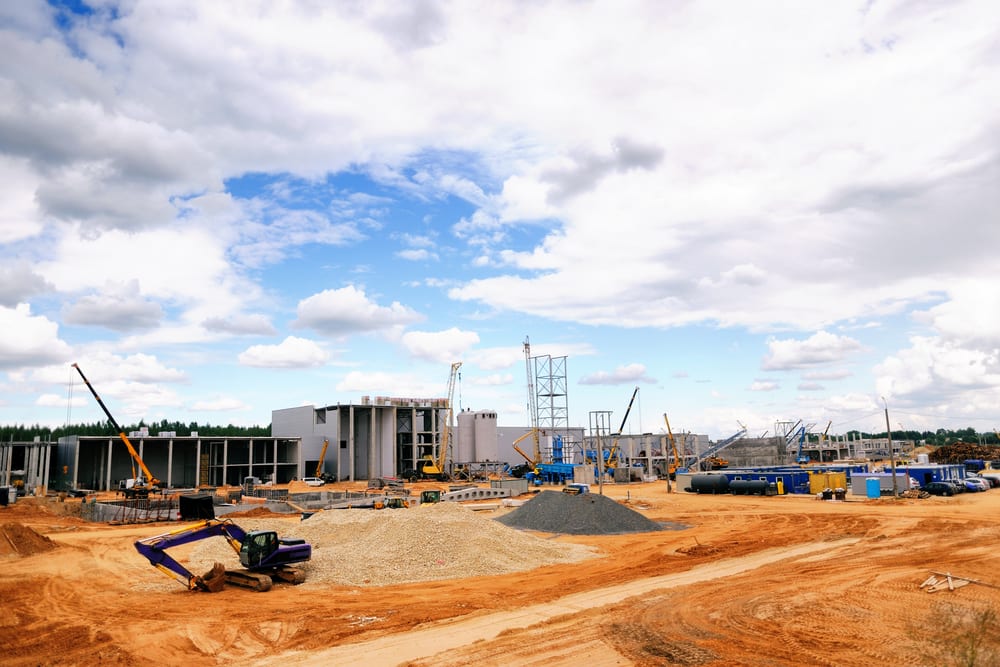 In Australia, the supply and demand ratio of industrial land is shifting. In Melbourne and Sydney on the east coast, the recent housing boom has managed to create an intense focus on the supply of the residential sector.
A huge amount of this residential shift has come about through the regeneration of urban areas. The changing of zoning from industrial to residential is the true driving force behind the supply demand ratio change of industrial land.
Much of this rezoning has taken place in the inner parts of Sydney and Melbourne. The loss of these industrial lands has impacted directly on the level of industrial land availability in the market. There is an estimated 100,000sqm relocation of industrial land over the next 5 years.
A demand like this means there is an estimated 150ha – 250ha of land required per annum to meet the needs of the ever growing population. There is also a huge infrastructure spend being put in motion right now, affecting demand for land in the area.
If you extrapolate demand for a 10 year period, it will bring the focus onto available land, which may be ready for industrial development. It could also bring the focus onto land which has the potential for development subject to zoning and servicing. This is important in a land constrained market such as Sydney.
Competition for development land is hotting up right now, especially with the property institution looking for long term investment in industrial properties. Not to mention industrial businesses looking to own their own properties to avoid rent. This has lifted prices by over 25% in the past two years.
Experts are aware that there are large land parcels suitable for industrial development, which are available right now. These will be pursued with vigour in 2017.
Government planning decisions and policies will have a significant impact on future supply; but based on supply and demand analysis, a forecast of 6 to 10 years of industrial supply left in Sydney.
The sale of around $4.5 billion worth of industrial land was made in the first quarter of 2017. This is above average of the $4.3 billion five-year average.
We are likely to see a further cap rate compression during 2017, due to decreasing asset volumes, rises in foreign and domestic interest for industrial assets. This will be particularly evident for second grade property in the Sydney area.
Agents looking to drive demand, will continue to concentrate on the infrastructure boom. They will also be concentrating on areas with good transport connections, areas of high tenant retention and the labour market improvements.
Institutional investors will continue to expand their portfolio of industrial assets. This will be most evident in the logistics sector. Currently, the availability of assets for sale has been diminished. The limited property portfolios are expected to reach the market in 2017. This will raise the competitiveness for purchasing property.
Ownership of investment grade industrial property is the least concentrated of the major asset classes. 30% of the investment grade industrial property market is owned by the top 8 players. There is a balance of ownership between corporate, private and investment groups.
Sydney
There is a major trend in Sydney over the last two years, which involves a preference for industrial users moving west of the city. This has led to the urbanisation of industrial land, in inner and middle-city areas.
There is an increasing demand to regenerate these sites through mixed use developments. Solid examples that have been developed recently include Mascot Central, Green Square, Clemton Park Village and East Village.
The movement of industrial operations towards western precincts has allowed owners to reap the benefits of cheaper land values. It has also allowed access to larger land parcels and the ability to construct custom built facilities.
Melbourne
The Melbourne industrial market has continued to grow and be active. Ongoing transport and infrastructure projects in the current economic climate, have led to an increase in the number of large investment property purchases.
The past 12 months in Victoria have seen a recorded $1.6 billion in industrial land sales, above $15 million. This represents around 35% of total nationwide sales. This is also well above the five year plan value of $1.04 billion.
It is anticipated that in 2017 there will be continued interest from foreign investors, as well as a strong domestic response. This is expected to drive the yield compression across first and second rate investment properties.
Brisbane
There is increased urgency in Brisbane, as the local industrial property market has become constrained. Industrial sales have hit around $322.3 million over the six months until December 2016. This represents a 28% decrease for the six months until June 2016 – sat at $445.8 million.
With investment property purchases increasing sharply, it is estimated that 75% of these sales are made by institutions and investment groups – being the driving force behind the market direction.
Adelaide
Adelaide has remained a strong market for industrial investment in early 2017. This has been down to a strong pipeline of new settlements being developed. Buyers in the Adelaide market are increasing rapidly. There is a particular interest for high grade investment, which has seen the class of investor strengthen.
The Adelaide market has not seen as rapid a period of growth as this before, and is currently still offering high returns for industrial property. Data for the current quarter has shown some limited evidence of tightening yields – with inner industrial markets sat at around 7%.
Perth
December 2016 saw an end to five consecutive quarters of market shrinkage, with a small amount of quarterly growth at 0.4%. A rebound of growth like this is largely driven by the recovery of private businesses and by spending in investment in the public sector
Over the course of 2016, major industrial purchasing activity continued – with an estimated $757.5 million in sales. This illustrates a continued commitment to Perth and the property assets available. The last quarter alone represented $230.6 million in sales.