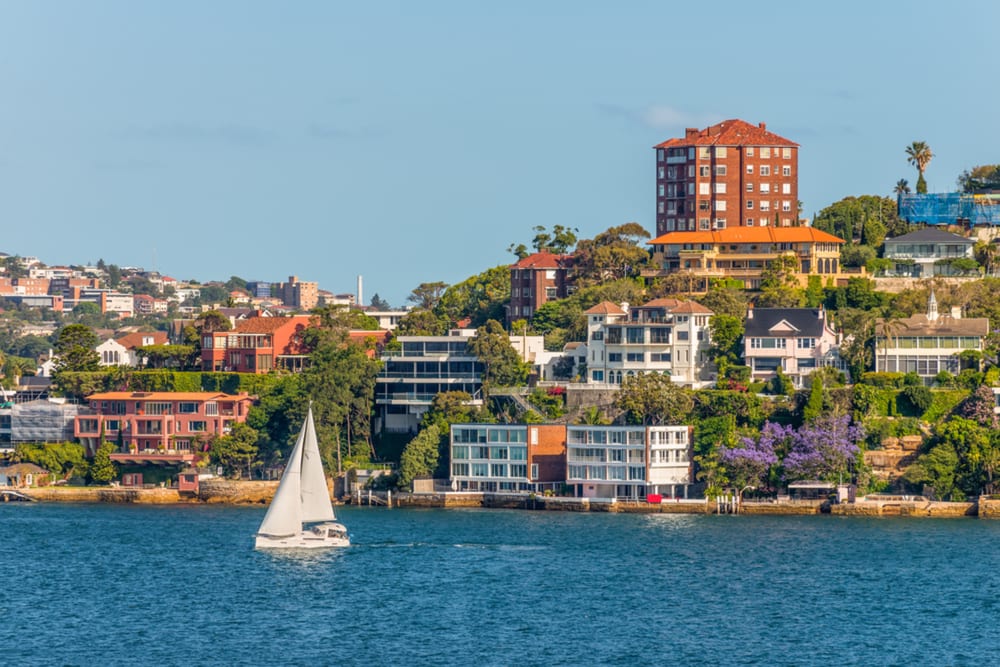 The Australian real estate market is in a constant state of flux, with trends emerging unexpectedly throughout the year.
Although not easy to do, some experts are able to call the trends before they fully emerge. It largely comes down to supply and demand. By keeping on top of these developments as they unfold, you'll be able to provide your clients with a more on-the-pulse service. We all know that better service means more business, so the value for this is potentially limitless.
Take a look at how the Australian property industry could turn in 2017.
Sydney
Expected trends
Due to the boost in popularity of platforms like AirBnb, the short-term rental market will stay on the upward climb that it charted for itself shortly after its release.
Additionally, the one-bed, one-bathroom properties around the Chippendale, Surry Hills and Darlinghurst areas are relatively affordable and also offer good returns. This will increase as renovation patterns continue – those who bought a property on the central coast in 2016 have already seen returns close to 5%.
Some areas are also likely to slow down in growth, however. Frenchs Forest experienced huge growth in 2016, but is likely to reduce this year. Bondi will also reduce, as the increase in apartment construction in the area will level out the demand.
North
There will be a surge in the number of young professional couples looking to purchase property within the vicinity of new light rail. Areas will include Castle Cove, Cammeray and Northbridge and this convenience will boost the competition within these neighbourhoods.
Inner city and east
One solid investment option in 2017 is Kensington, with the new light rail route passing through the suburb after its completion. General accommodation in the area will remain in high demand due to its close proximity to two of the city's hospitals.
West
Cherrybrook, Castle Hill and The Hills will also benefit from the anticipation of the new rail link, set to open for public use in 2019.
Other growth areas include Mount Annan, Currans Hill and Narellan Vale, which are expected to see a return rate of roughly 4.5%. The high rate of return can be put down to the recent upgrades to the Narellan town centre.
Melbourne
Trends
Those from Melbourne continue to enjoy living on smaller blocks of land that maximise the potential of the available space. Properties that also boast architectural or historical features also remain in high demand.
For many Melbournians, convenient connections to transport links is incredibly important, as the continued population increase is worsening the traffic congestion problem.
Inner city
Melbourne's urban centre is graced with gardens and parks, as well as a bountiful selection of restaurants and bars. As a result, inner suburbs such as Carlton, Fitzroy, Brunswick and Thornbury will continue to grow in popularity throughout 2017.
Good value properties can also be found in the inner south-east, an ideal location for those who'd prefer to live between St Kilda West and Port Melbourne.
Melbourne property values rising at rapid rates
Brisbane
Trends
Within the city, the construction of several large scale buildings will boost property value in suburbs including Paddington, Ascot, Wooloowin, New Farm and Clayfield.
Areas such as South Brisbane, Newstead and Albion will show a decline in popularity as developers complete their projects and move away.
Location
Within the Brisbane market, it doesn't really matter where you purchase a property, because it'll be a good investment no matter what. Location, however, is more important than property size. If you can't stretch your budget to afford a property in a desirable area, don't move away. Instead, look into other options, such as apartments and studios. Units within areas like Ascot are particularly strong investment options, so keep a close watch for these.