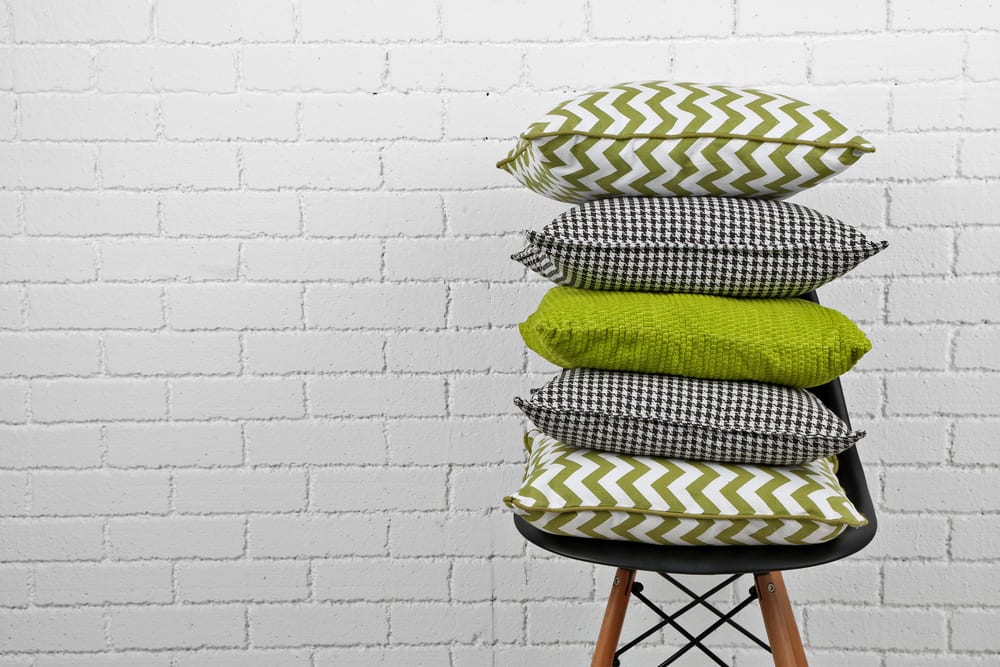 According to fashion and interior design experts, green is the colour for 2017. Stay on top of your property styling and attract new business with these 7 top tips.
1. Get that front door painted
Why not make a statement with your property and cast a memorable first impression? In addition to your home's exterior, your front door is the first thing that prospective buyers will see. Try painting it green and see how people react.
2. Add atmosphere with cushions and throws
No money for new furniture? No problem. One of the simplest ways of adding atmosphere to your living room is with throws and cushions.
These can easily be swapped out for other colours as the seasons progress, but start with a couple of tonal greens. These will have the added benefit of being a safe choice, as they'll add colour without popping too much.
3. Make the most of kitchen utensils
Adding a bright green splashback in your kitchen can be a risky move, as it's so taste-sensitive. Instead, try adding green in with kitchen utensils and pots around the space, whilst keeping the paint and splashbacks a pale, neutral colour.
4. Statement furniture
Think of statement furniture as an oversized piece of artwork. Consider covering one of your older pieces of furniture with a large piece of fabric or painted green quilt. By going with a Hamptons or modern eclectic look with a fern-print, you'll be able to ensure that your stylistic touch never falls out of fashion.
5. Quirky stools
Consider investing in a couple of Tolix stools for your kitchen or breakfast bar area. They come in a variety of colours, including dark green, lime green and deep green. If you're feeling ambitious, you can even achieve the same result yourself with an old stool and a pot of paint.
6. Lighting
Light fittings can serve more than one purpose – they can also add a decorative touch to your property. A vintage light fitting can be bought in or painted lime green and it'll add an exciting new layer of colour to your property.
Hang one above your dining room table for maximum effect. A dark green glass light pendant can also work perfectly by adding mood and elegance to any room.
7. Flower planters
Inside or out, potted planters are an excellent addition to your property. Continue the colour theme by acquiring them in various shades of green.
Throw in an element of quirkiness by alternating the height and width of the planters and even consider throwing in some white pots to add a fresh look to the overall area.