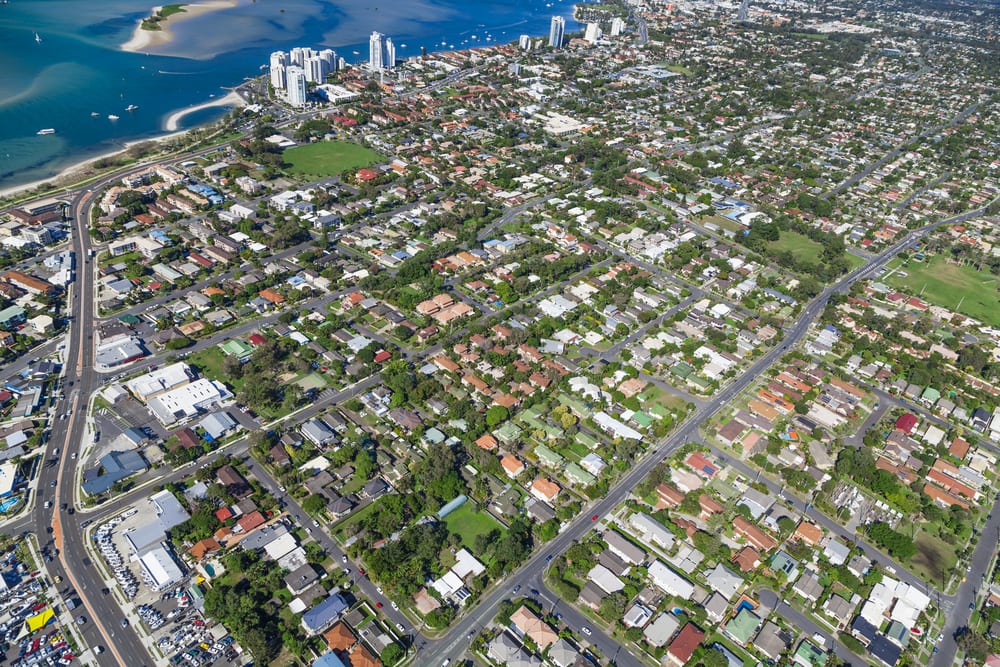 With the Australian real estate market remaining grossly unpredictable, let's take a look at our market predictions, interest rate influences, the political and consumer climates, and professional advice for popular buyer's areas.
Sydney
The Predictions
Coming into the warmer months, the Sydney housing supply is likely to increase significantly – around October and November this year. This will assist with balancing short-term future price growth amongst the city.
Interest Rate Influences
The current interest rate set by the reserve bank is the lowest anyone has seen in the last 60 years. However, the continuous drops still don't seem to be creating the economic affect that we'd like. The property supply just hasn't increased substantially enough this year.
We've found that people are reluctant to sell, upgrade or downsize in fear of not being able find another suitable property.
Failed government actions including foreign investor surcharges and tax-related schemes have also been proved dramatically ineffective in recent times. Despite unfortunate circumstances, Australia is still a fairly safe bet for property investors, regardless of experience level. It's only a matter of time until we start seeing the real influence of these initiatives.
Political and Consumer Climate
Unfortunately, the platform for the Australian property market is oftentimes taken advantage of by politicians for the purpose of revenue raising and other matters. What they fail to realise is the detrimental affects their policies can have on the market.
They forget that two types of property consumers exist, and that they are both differentiate completely. We're talking about buyers and sellers. Sometimes the balance between the four true property consumers, buyers, sellers, tenants and landlord is inaccurately evaluated, or forgotten about altogether.
Put simply, real estate agents are a scape goat, a cop-out if you will. Someone to shift the blame on when the conditions of the market change to less-than-ideal economic circumstances. Agents aren't the bad guys here.
Professional Advice
Agents and consumers alike should look at current market conditions as an enjoyable challenge rather than a burden. Use your skills, knowledge and talented sales nature to thrive in the market. Stay true to yourself, even in harsh economic times, always remembering what you're worth and adapt accordingly as a professional.
The Gold Coast
The Predictions
Recent price rises on the Gold Coast have seen improvements in combatting the heavy losses from the GFC. Markets all around the country are still in different phases of restoration, however most have at least caught up. We can expect to see further value increase over the next two years. We won't exactly see a 'boom', however the average growth across the market should hit approximately 10 per cent growth per annum.
Locals, interstate and international investors are among the largest portion of the demand for Gold Coast property. Approved development exists where potential plans for high-rise property could progress. If and when it goes ahead, we could see an overabundance of supply. Supply and demand currently is pretty well an even balance.
Political and Consumer Climate
Tourism and infrastructure development can be thanked for the high, buyer's confidence levels on the Gold Coast at the moment. However, this can suddenly drop depending on the short term economic fluctuations. Considering the nature of our government, developments are likely to go ahead, resulting in consistent, but stabilised growth.
Professional Advice
Agents should be marketing properties accordingly, contributing to the opportunity for keen buyers to compete at auctions.
You need to be thoroughly aware of the expectations of agents in the modern Australian real estate market. Consumers want to see agents really earn their fees, whilst making them the most money as possible.
Adelaide
The Predictions
Adelaide is really beginning to catch up to the rest of the Eastern side of the country in terms of growth. This current growth is up by approximately 3 per cent, as well as capital growth predicted to have increased to between 4 and 5 per cent. These are pretty good numbers for the South Australian property market, considering figures deduces from recent years.
Interest Rate Influences
Record-low interest rates expect positive buyer activity amongst investors. Value for money is a lot more superior in comparison to other markets across Australia. There are two key political issues surrounding our market. One is the uncertainty associated with what may or may not happen with negative gearing. The other, again, uncertainty with recommendations and changes regarding commercial and retail leases.
The removal of stamp duty on commercial property in Adelaide should influence at least some kind of economic boost too. The bottom line – it comes down to government policy settings.
The Political and Consumer Climate
Keeping interest rates low isn't exactly helping the unemployment rate in Adelaide as much as we'd like to see, however plans for mass infrastructure are in the works which should boost investor confidence.
Professional Advice
Satisfying property consumers is the priority. Agents who provide a top-notch, memorable home buying experience are a thousand times more likely to generate ongoing success in the real estate industry. People demand an 'above and beyond' service provided by almost everyone nowadays.
Melbourne
The Predictions
Low interest rates, a higher level of overall consumer confidence and an abundance of property demand are all contributing to predictions of great things to come for Melbourne. We are now heading into the 2016 spring market which is predicted to generate investor confidence.
Interest Rate Impacts
With the record-low interest rates, we've seen a dramatic spike in homeownership across Melbourne over the past year. However in saying this, we don't predict any more of an increase if rates are cut any further in the near future.
Professional Advice
Agent behaviour and attitude towards not only the market, but towards property consumers is a key success factor. Most people like to see first-hand, your expert local knowledge, marketing and competitive strategies in the works. Focus on these very points of your attack plan and you can do no wrong.
Perth
The Predictions
Demand is significantly being impacted across the residential markets in Western Australia. This is due to unconventional economic development, resulting in employment adjustments. This has introduced challenges for sellers relating to overall value, pricing strategies and vacancy rates. Our current trend of over-abundant supply is not likely to change any time soon.
The Political and Consumer Climate
An increase in first-home buyers is affecting the rental market as we have a property over-supply. The market for people buying homes between $700,000 and $850,000, and $1M – $1.2M are among the most popular in Perth.
It is predicted that current marketing conditions will remain stable well into 2017, bringing with them a healthy and prosperous Western Australian market.
Professional Advice
More and more interest is being generated for unconventional methods of agent services. If agents fail to satisfy this demand, there's a good chance they'll be overrun by competitive action.
So there you have it. The predictions for the coming year across our country's five most unpredictable markets are in!
How accurate will they be? Only time will tell.