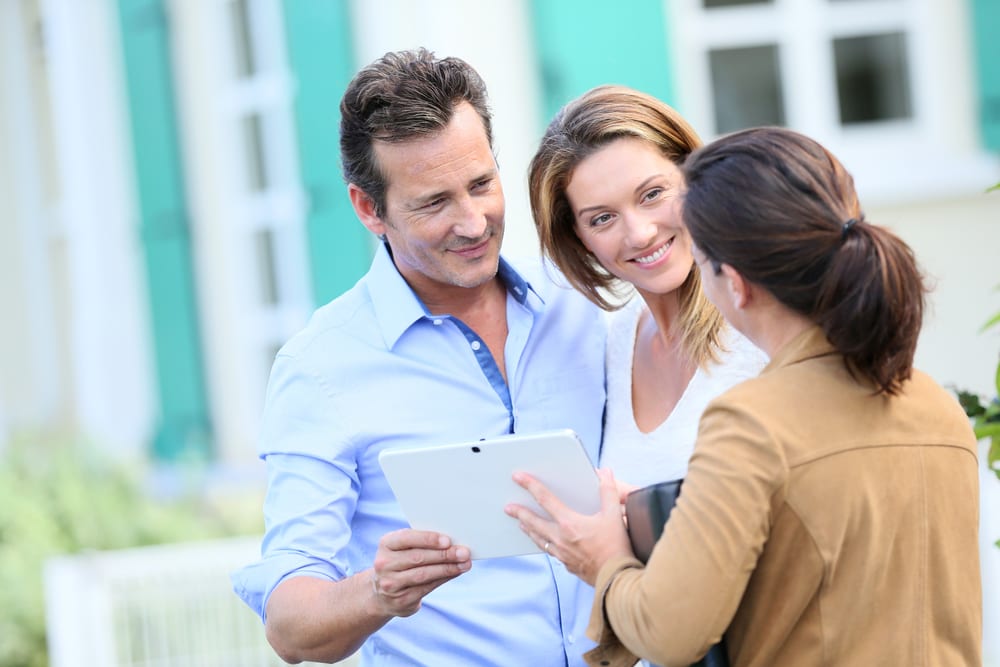 Finding the right real estate agent can be a tough process, as it's often hard to settle on someone to trust with such a large life decision. Once you've found one, however, how can you make sure your relationship stays sweet?
Agents are renowned for disappearing quicker than ink dries into that final contract, so how can you get yours to stick around until the very end?
1. Maintain a high level of trust
When building a relationship with your agent, it can be easy to focus on trusting them and forget that it works both ways.
For an agent-client relationship to stay successful, trust from both sides needs to be present from the start and maintain until the very end.
2. Develop mutual respect
One Melbourne-based real estate agent spoke out about his belief in respect and how it can create mutually-beneficial relationships.
He believes that clients are best throughout the buying and selling process if they view their agent as "a trusted advisor".
"They keep us on side with an attitude of mutual respect, referring us business and running with our advice on selling strategy," he says.
"It stands to reason that we would favour our loyal advocates."
3. Don't be a control freak
Gold Coast agent Michael Levonis has strong beliefs about the level of control clients should exert:
"A good agent is open to suggestions and happy to incorporate the seller's ideas into the marketing strategy, but please allow the agent to do what he/she does best," Levonis says.
He makes reference to one particular client, who demanded total control of all marketing and advertising content:
"The resultant advertising didn't reflect the true condition of the property and oversold the benefits," he comments.
"When after 14 days there was no positive feedback from prospective buyers, the seller became upset and blamed the agent."
4. Give them a call
Justin O'Brien, manager of a local real estate firm, always loves it when a client takes the time to pick up the phone, especially when the campaign isn't going to plan.
"We live in an age of emailing and that is usually fine for simple matters but they (emails) can easily be taken the wrong way as you can't hear tone," O'brien says.
"Face-to-face or a call are far more effective in some circumstances."
5. Don't be tight-fisted
If you're adamant that your agent should cut into their margin and drop their commission, don't be surprised if they seem like they've lost interest.
Agents base their livelihood off of the commission they make. That's great news for you, because it means that they have a vested interest in getting your property sold. If there's less incentive, they'll be under more pressure to sell more properties and hit their target, Levonis says.
"Until the property is sold, your agent is working for you for free. So, if the agent is professional and does a good job marketing and selling your property, he/she deserves to be paid and not have to discount commission."
6. Be open-minded
In a high-pressure environment such as property sales, your relationship with your agent is likely to be tested. Being able to take the time to listen to what they have to say can really save the day.
"Listen to what the agent is saying," O'Brien suggests.
"When an agent tells you 'we are getting feedback that the price is too high' don't automatically shut down or get defensive because that is very counter to what your agent, hopefully chosen based on trust, is trying to achieve – hear them out'.
7. Be punctual
If you're setting appointments to meet your agent, it's common courtesy to be punctual and arrive on time. Although you might have a busy schedule, they do too and if you're late, they're either going to have to cut the meeting short or be late to meet other clients.
Follow these tips and you'll be well on the way to maintaining a great relationship with your real estate agent.