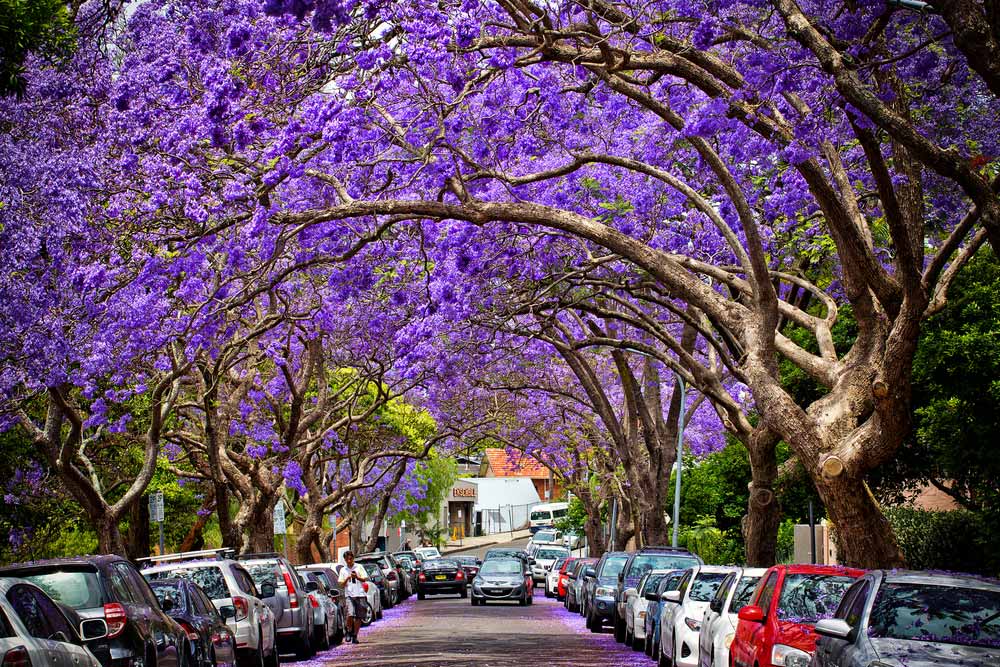 Spring is on its way, which means auction activity is seriously gearing-up. An analysis of real estate data has found that, depending on the city, each market has its own demand for property features. So, which areas are this season's most-wanted?
We've created this article to give you an overview of the most sought-after locations by city.
Melbourne
For Melbourne, blocks with greenery is the key feature in demand this season, as homeowners look to enjoy the weather in gardens or local parks.
Although both Ringwood North and Warrandyte have prices above the Melbourne median, the more affordable suburb is Belgrave, with properties resting at a median of $490,000.
Suburb                       Median property price
Warrandyte                 $983,000
Ringwood North        $790,000
Belgrave                      $483,000
Sydney
Sydney's most in-demand neighbourhoods are those in close proximity to downtown or the beach, research has shown.
Northern-beach neighbourhood Freshwater is by far the most popular for beach-goers. Inner-city suburbs Annandale and Cammeray also make the cut.
Although Melbourne has affordable options in its top 3, Sydney is a little more pricey. Cammeray and Freshwater both hold median property prices of $2 million or more.
Additionally, 5 years ago an Annandale property would have gone for around $1 million, but this is now edging up towards $1.5.
Suburb                       Median property price
Cammeray                   $2,190,000
Freshwater                  $2,000,000
Annandale                  $1,470,000
Brisbane
Offering a variety of different prices, the inner-city suburbs are Brisbane's most popular this Spring. Wilston comes at top of the list, with the median standing at nearly double the city's average.
City views, nightlife and top restaurants are all within walking distance of these neighbourhoods. If Wilston is out of your price range, Stafford Heights and Holland Park have just as much popularity and come in at much more affordable prices.
Suburb                         Median property price
Wilston                           $1,030,000
Holland Park                $693,000
Stafford Heights          $580,000
Perth
Despite the recent economic downturn, high-end westerly neighbourhoods are Perth's perfect spots right now. If you're looking for an affordable option, though, you're out of luck. All three of these suburbs have prices over twice Peth's median rate.
Although prices are high, the slowing economy has seen prices drop over the last 12 months. This makes now a great time to snap up a bargain.
Price declines are great news for buyers, but shouldn't necessarily be bad news for sellers. The popularity of these suburbs will likely stay the same, so those looking to sell in the future could cut a nice profit.
Suburb                         Median property price
Nedlands                       $1,500,000
Shenton Park               $1,200,000
Peppermint Grove      $3,550,000
Adelaide
As the spring market stands, property prices nearly double the city's median feature in the hottest areas. All 3 of these are in close proximity to the Central Business District, with St Peters and Unley both displaying price growth far above Adelaide's average.
All 3 suburbs share the common feature of 'character homes', with St Peters' riverside location making it a popular area for outdoor activities.
Parkside and Unley's unique selling points are their close proximity to Fleurieu Peninsula and Adelaide Hills, making for easy access to the popular holiday destinations.
Suburb                      Median property price
St Peters                     $1,290,000
Unley                          $876,000
Parkside                     $705,000
Hobart
Despite the recent influx of buyers looking to escape city life, Hobart's top 3 are all central to the Tasmanian capital.
The past 12 months have seen Bellerive soar in popularity, claiming the title of the fastest moving national price. Regardless of whether it's down to the area's natural beauty, Hobart has placed itself firmly on many buyers' radars.
Suburb                       Median property price
West Hobart               $522,000
Bellerive                      $453,000
South Hobart             $429,000
Canberra
The south-eastern capital has a combination of popularity in the traditional neighbourhoods of O'Connor and Yarralumla and the newer neighbourhood of Nicholls.
As with Adelaide, all of Canberra's suburbs hold median prices well above the capital's average.
O'Connor, a popular suburb because of its close proximity to the University, ANU and the Black Mountain walking trails, has experienced some of Canberra's most accelerated price growths since last Spring.
Suburb                       Median property price
Yarralumla                  $1,250,000
O'Connor                    $945,000
Nicholls                      $752,000
Darwin
Darwin's top 3 are more affordable, but the city's priciest suburb is still firmly on the list. The economic downturn has seen prices fall in the city, which has opened up opportunities for buyers with tighter budgets.
Close to the CBD, Fannie Bay is the city's priciest neighbourhood, also boasting a collection of gorgeous beaches.
Although Malak had previously hosted a large amount of social housing, the area is slowly gentrifying, with several city park projects that are likely driving its popularity.
Suburb                       Median property price
Fannie Bay                  $914,000
Leanyer                       $580,000
Malak                          $538,000
If you're looking for a move this Spring, let iProperty take the stress out of searching. Find your dream home today.