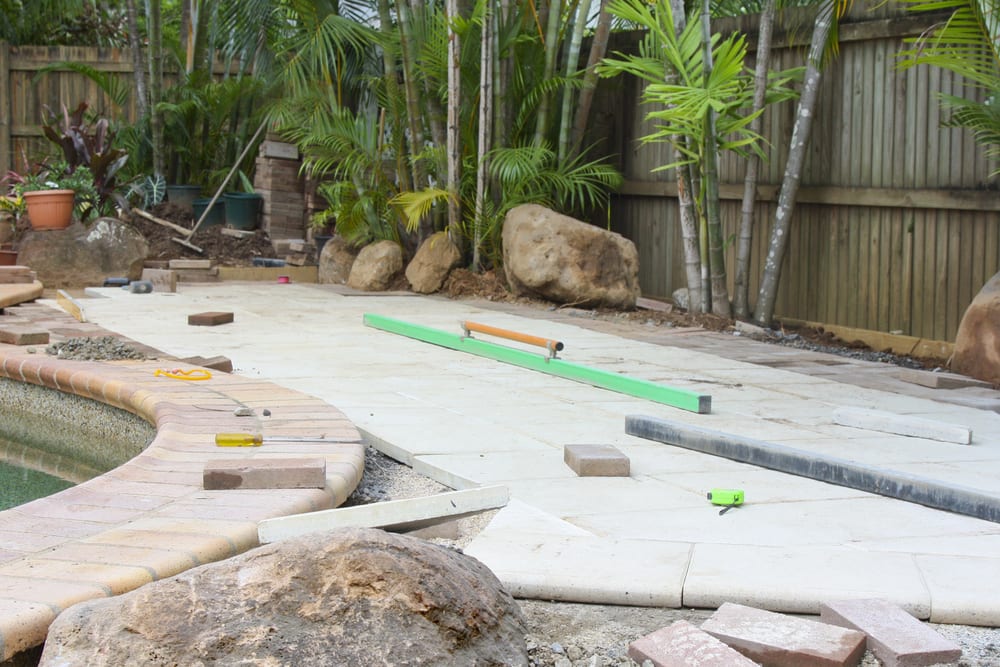 Most homeowners or investors believe a universal renovations rule. You should be basically tripling your money. What does this mean?
Well, for every dollar you're spending to renovate the joint, you should make about three dollars' worth of value. This calculation is commonly used as an indication to estimate whether or not your renos are worth your time and money.
This rule assists you with how and what to slash your cash on, however more importantly it will show you what not to.
But without worrying about the 'rules' of renovation, let's take a direct and more succinct look at the five features that will rarely ever add any value to that pride and joy you call your home.
1. In-ground Swimming pools
While they look great and create a perception of wealth for some people, when you look at them from a financial perspective, they're really just a big burden. A big pain in the-you-know-what.
Once the novelty of having your own swimming pool wears off, they end up costing you more money to maintain than they're worth. They're great to suit a specific lifestyle choice and to beat the heat in summer etc., however using it as a primary selling point is just a big no-no. There's more groups of buyers that don't want a pool, rather than do.
2. Over-the-top fittings and fixtures
You need to renovate in accordance with what buyers in your market are looking for. Don't spend crazy amounts of money on insignificant things like fittings or fixtures. Most of the time, this is the case, and often add little to absolutely zero value.
You generally will never make a return on big dollars spent on these items unless you're in an extremely niche market.
3. Things that aren't visible or hidden
If you can't physically see it, then it's likely not going to make a difference to your homes price. Getting back to general rules of thumb, this is another one. This usually refers to relatively expensive things like insulation and air-conditioning systems.
Features like these aren't exactly on people's minds when they come for a look through your open house. But admiring the kitchen, a super-abundance of natural lighting and perfect lawns or gardens are – start there first. Always remember that people don't care all that much whether things like that are 'the best' or most expensive. As long as it's in full, good-working order, it should be more than satisfactory.
4. Landscaping – either too much or too little
Not everyone wants the responsibility of an extensive or exotic garden. Never spend loads of dough of your gardens as the trick is to represent a nice even balance between extravagant and none. Just enough to compliment the immediate surrounding outdoor areas, or even entertaining areas. If you're garden obstructs the view of your house from the street, you're doing something wrong. All you need is a simple makeover or tidy up.
Not only does this look silly, but it's the responsibility and costly associated bills that will turn buyers off.
You should never expect an adjustment in value from simply planting a few fruit trees or putting in a vegie garden. That screams 'work' or 'maintenance' to a lot of people, which the last thing they want to factor in when on the search for their dream home.
5. Cheap, inferior DIY work
There's obviously a tonne of cash to be saved by doing certain renovations yourself or with the help of family. However, getting uncle Jeff to come around with his 25-year-old power tools because he can 'whip that up easily', just isn't going to cut it. Dodgy work can be easily pointed out when inspection time comes and can actually end up costing you more.
This applies especially to electrical and plumbing work, where safety and compliance checklists must be signed-off on by professionals in the end anyway.
Even if it costs a bit more, seeking advice from professional tradesmen and other specialists are always your best bet, and will almost always pay off in both the long and short terms.