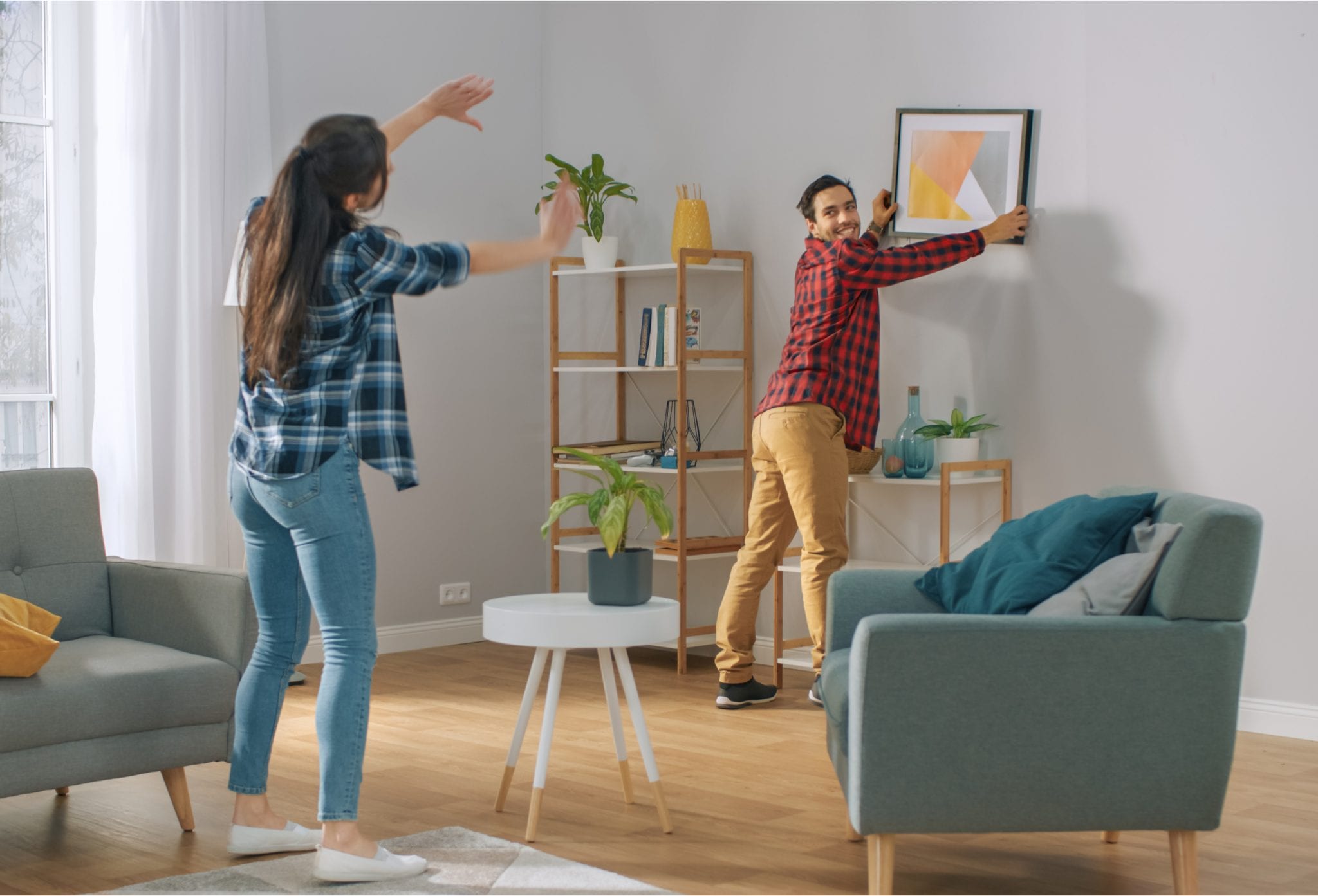 First impressions last and this applies to almost anything you want to sell, especially a house.
This is why preparing a house for an open home or before turning it over to new owners is critical to make it more visually attractive and appealing and make a good and lasting impression on them.
Take time to plan a good layout for the open house as it can help spell the difference between a potential buyer passing it up or want to have it. Organise appliances or furniture that maximises space in bare main areas in your house such as the kitchen, living area, or bedroom.
You can also take the minimalist route and make a wide-open area with well-placed décor, use highlights to accentuate the scene, and maintain space balance. If possible, open all doors and windows inside the property to create an illusion of wider, open, and functional areas.
Make sure that interiors are properly lighted to create an impression that you are not hiding anything and invokes a warm feeling of refuge and comfort at home.
Clean is always a win
Always make sure that the property is clean and basic home items are in order and functional. Plan and do all this way ahead of a scheduled open home to give you more time and figure out opportunities to make changes and repairs if needed.
It also creates an impression on buyers that the property is cared for and well-maintained. Check and repair parts or appliances that need fixing ahead of time.
Be mindful of broken floor tiles, chipped stone counters, and loose power switches that can be potential turn-offs and cause potential buyers to pass up on your property.
Play safe with neutral colours
Always remember to put things in perspective by making sure that your style, designs, or décor are on the neutral side to avoid clashing with those of buyers who may think differently from you. A neutral home environment is generally more appealing to a broader market, so make sure you can keep it simple.
When playing on colours choose tones that appeal to emotions such as yellow and bright orange to energise rooms, while muted blues, lilacs, or greys call for a relaxing and calming bedroom environment.
Add value by putting on a fresh coat of paint in a dull room, or new floor carpeting to invoke feelings of concern with buyers.
Put on some decorative elements around the house such as rustic chairs, an antique table lamp, or coffee table books to brighten up areas around the house. Throwing in some artwork or framed pictures on blank walls can add up to feelings of nostalgia for visitors or potential buyers.
Make your home welcoming
Make your potential buyers feel welcome and comfortable during your staging schedules.
Crank up your air conditioning system on a warm sunny day so they can associate your home with relaxation and comfort. When staging during the winter season, set up warm indoor lighting or have your heating system checked to ensure it is in good working order.
Beautify or improve the exterior of your home to attract more buyers to get inside and spur their interest to see what other surprises lay in store for them.
Take note that buyers are always on the lookout for properties that are properly maintained and ready for occupants to move in. Buyers feel more comfortable knowing the property they purchased does not cause them to worry about spending for costly repairs.
Ensure that all necessary repairs are completed before putting your property up for sale, particularly those that have vital functions in the home such as plumbing, lighting, wiring, loose stair planks, etc.
Do not hide anything that needs repairs such as non-compliant room extensions, structural, or water damage. Neglecting it could be a major cause for concern when it gets discovered and can escalate to legal problems even after a sale is completed.
Avoid overspending on renovations
Make sure that renovations are done strategically and only when appropriate, lest you may find it challenging in pricing your home accordingly or have difficulty matching price offers. Your home may end up too expensive for potential buyers and make it more challenging to close deals.
Examples of renovations that do not add value are luxury fittings, wine cellars, marble benchtops dedicated library or media rooms, etc.
Set your price accordingly
Pricing is a critical aspect of the sale process and over-estimating its value can turn off potential buyers. Those experienced in the real estate business know how to conduct due diligence and can determine the fair market value of your home.
Remember to always be realistic when it comes to pricing, remain transparent, and be honest with your buyers.