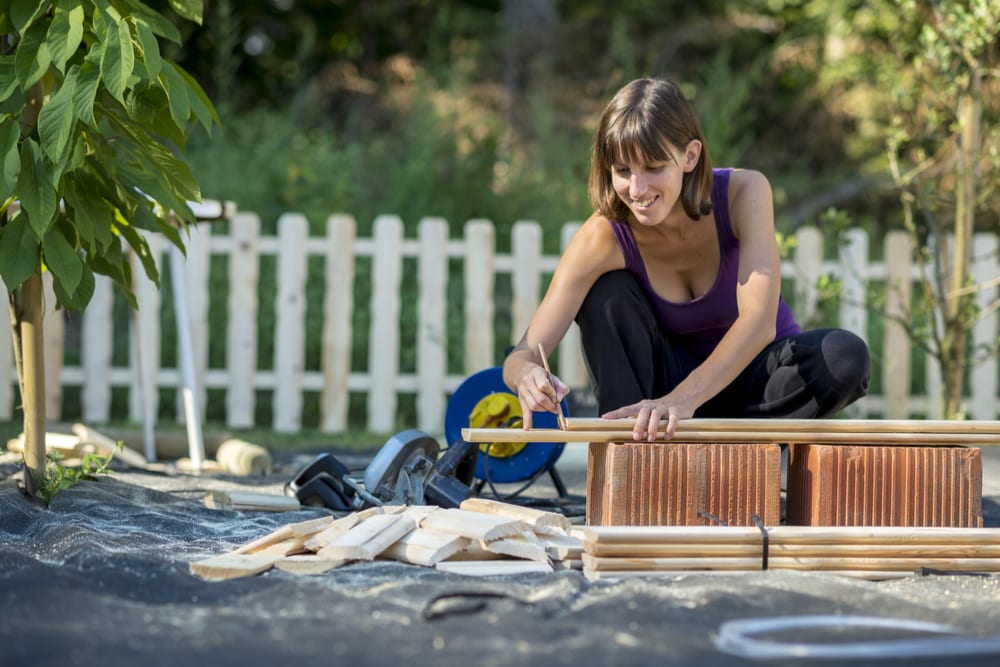 Got enough space in your back yard to play around a little? If so, you're in luck. With a few simple tricks and tips, you can change even the most worn-out yards into relaxing places of zen.
However, recent surveys have shown that whilst 52% of property owners intended on staying put for 10-20 years, 68.3% expressed a strong interest in increasing or making changes to their garden space.
So, if you're planning on renovating your back yard, you need to make sure it can be easily changed in the future. When adapting your outdoor space to make it as attractive as possible in a competitive market, there are 3 general rules to follow:
1) Buy Cheap, Buy Twice
Whilst a lick of paint here and there on your property's interior might breathe fresh life into it, your back yard is going to command a bit more of your attention. However, if you try to blast through it quickly, it's going to show.
Where kitchens and bathroom renovations typically need to be topped up every year or so, a well-planned garden can last for the best part of a decade. If you put the effort in first-time around and don't cut corners, you'll be rewarded in the long-term.
2) Try to Plan Around Future Needs
Right now, you want a patch of decking you can sit out on to enjoy a warm summer's afternoon, admiring your recent handiwork in the garden.
In 5 years' time, residents might want a pool they can cool-off in.
Whilst it's tempting to plan for the long-term, by putting in a bit more work and making your garden space flexible, you'll give your property value a neat little boost. So, in case future residents set their hearts on a pool or BBQ area, make sure your layout doesn't inhibit this.
3) Make Sure Time-Sensitive Areas can be Changed
Today, your kids are 4 and 5. Next year, they'll be 5 and 6. In 5 years' time, they aren't going to care about the sandpit you built for them.
Don't put those hours of painstaking effort to waste. When planning your new outdoor space, make sure any time-sensitive areas, like a sandpit, can be easily adapted to suit changing needs. Think about it – in 5 years' time they might not want a sandpit, but what about a small garden for growing their own vegetables?
When focusing on your back yard, the opportunities for boosting your price and simultaneously creating an enviable space that draws people in are endless. Follow the above rules and you'll be well on your way to making the most of it.