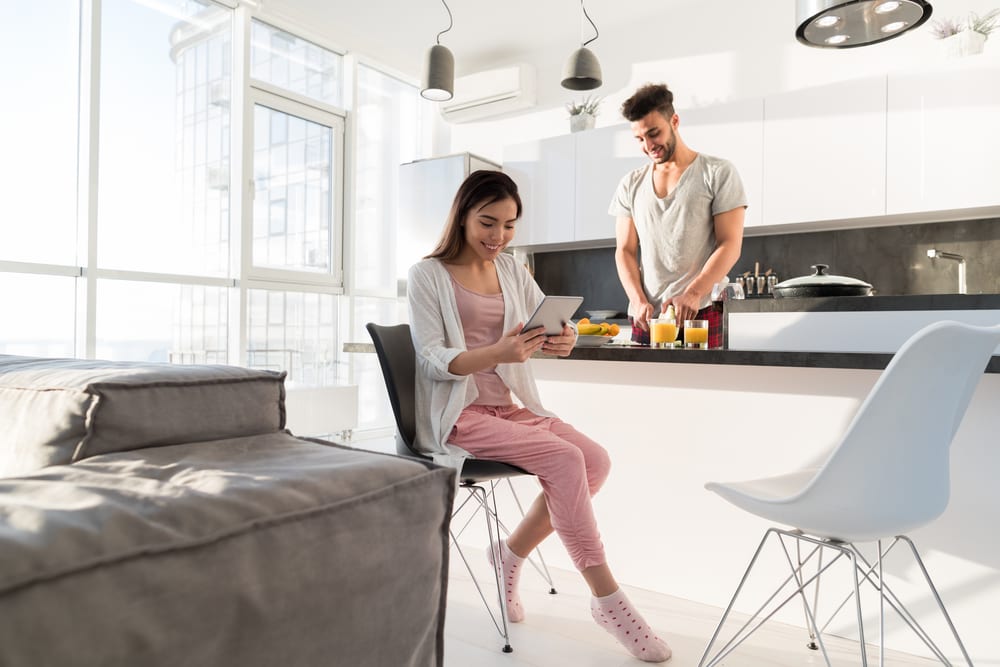 With property prices continually on the rise and job hunts drawing more and more Australians from regional areas to cities, apartments have seen a sharp rise in popularity. 
However, aside from the obvious cost advantages of a smaller, apartment-style home, it's worth bearing in mind that not everyone is going to enjoy apartment living.
So, before you move forward with your purchase, there are a couple of pros and cons that are worth considering. Read on to find out more.
The Pros of Apartment Life
They're Really Low Maintenance
Sure, you're still going to have to put the vacuum around and dust your shelves down, but without a garden, lawn and yard, keeping on top of your apartment maintenance is going to be a much easier, faster task. On top of this, if you run into any issues you can't fix yourself, you'll only be a phone call away from your building's elected handyman.
They're Incredibly Convenient
If you work in the city, there's nothing worse than waking up at the crack of dawn to make a slow, stuffy commute. With an apartment, you'll likely already be in the centre of your city, making getting to and from your place of work much easier than before.
You Get the Complete Package
Before in a house, having your own gym and pool would probably have been a distant dream. However, it's not out of the ordinary for an apartment block to have its own pool, sauna and gym on-site. On top of this, these facilities will likely be free to use for residents, saving you money and boosting your quality of life.
The Cons of Apartment Life
Unfortunately, living in an apartment does have its downsides. Before buying an apartment, consider the points below:
You Won't Have Much Room to Breathe
In a house, if you get claustrophobic, there's nothing stopping you from stepping outside into your yard and stretching your legs. There's also a good chance you'll be a fair distance from any neighbours, so noise won't be much of an issue. This is different with apartments. If you want greenery you'll probably have to head down to your local park, and there won't be a lot you can do about noisy neighbours.
Renovations are a No-Go
Addicted to DIY? An apartment probably won't be for you. Unlike houses, where you can chop and change as you see fit, there'll be rules in place with what you can change to an apartment. On top of that, in the interest of uniformity you'll be severely limited with what you can change to your apartment's exterior.
They aren't Great for Growing Families
Thinking about adding a few extra members to your family over the next few years? Apartments offer little to no room for expansion. When you buy an apartment, you're stuck with the space you've got, whereas a house gives you the possibility of expansion.
When it comes to property types, everyone is different. Before making your decision, make sure you carefully consider both sides of the argument in order to choose the best option for you.